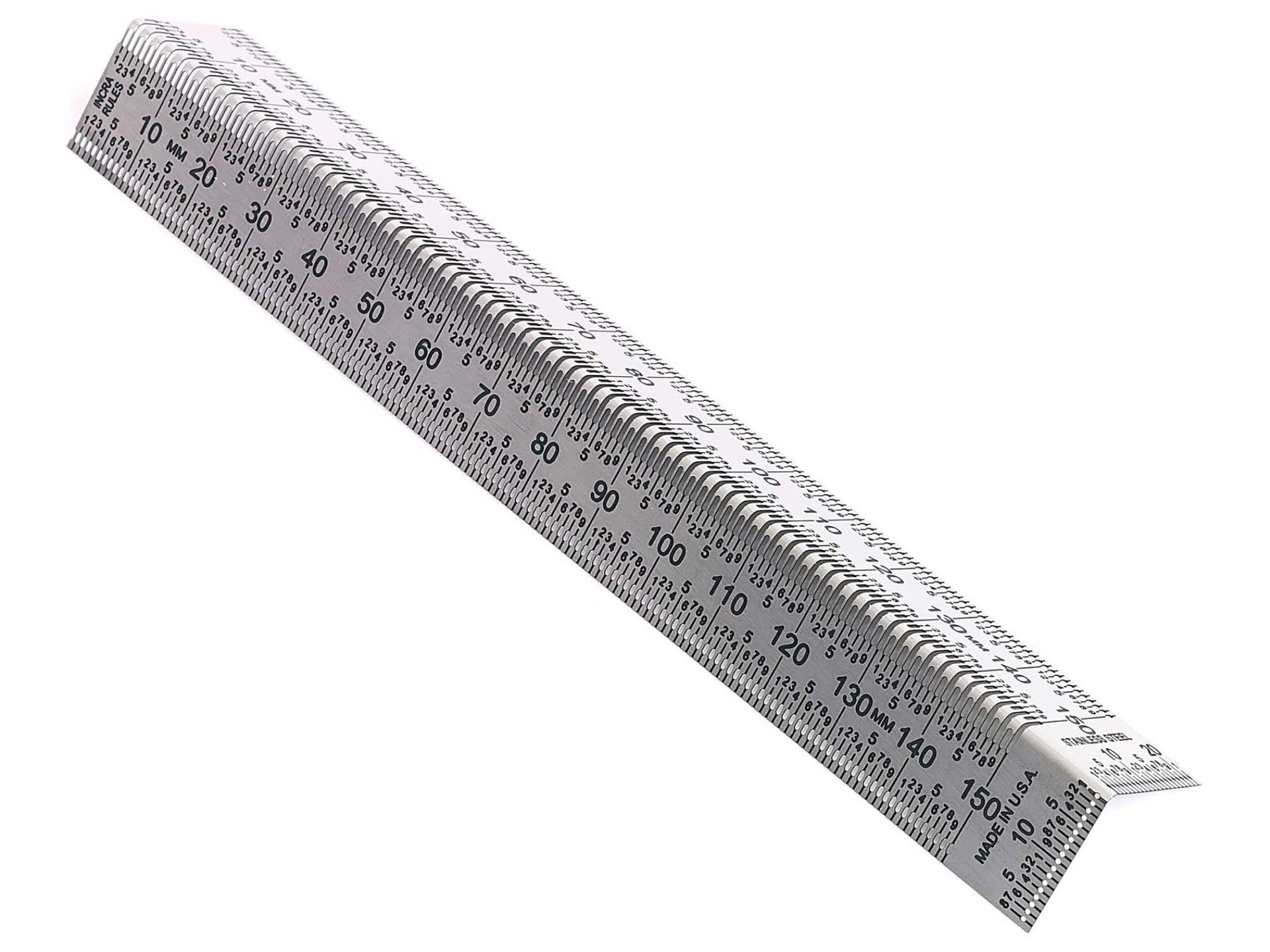 INCRA Tools Bend Rule
INCRA's Precision Bend Rule is one of the more expensive rulers you'll ever buy, but once you've used it, you'll wonder why you didn't spend that money sooner. It's a 90-degree stainless steel ruler that fits over the edge of a workpiece, and it's got two sets of marking holes for easily making accurate measurements around corners:
On every 1/32″ mark (running along both outside edges), there's a tiny circle for marking dots that perfectly line up with one another.
On every 1/16″ mark (along the middle/bend of the ruler), there are longer slots for marking lines around corners without ever having to lift or reposition.
Watch the demo video and try telling me this won't become one of the most useful tools in your kit:
Seriously, this is a game changer for so many woodworking projects. Keep in mind however that the ruler metal is quite thin by design, so you'll want to treat it with care. Also, those micro-fine marking holes work best with a 0.5mm mechanical pencil.
The INCRA Bend Rule is available in 6-inch ($26) and 12-inch ($32) lengths. You can also pick up the metric version in 150mm ($25, pictured above) or 300mm ($30).