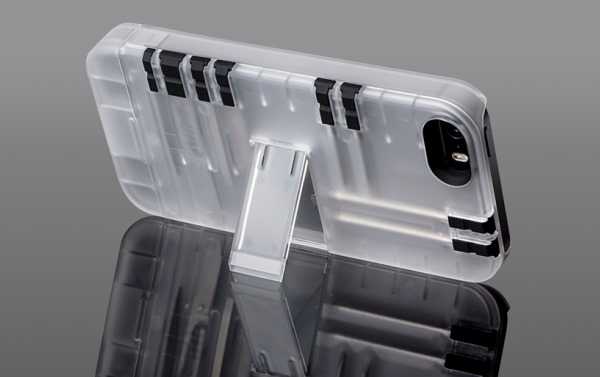 In1Case
When I was a kid, my dad was always stressing the importance of carrying a multitool. "You just never know when you're going to need one," he would say. He was often right too, but the habit never really stuck with me for whatever reason.
But maybe that could change if I had something like the In1Case. It's an iPhone case that has several tools tucked away throughout:
2 screwdrivers (Philips and flathead)
2 ball point pens (red ink and blue ink)
Nail file
Pair of tweezers
Scissors
Toothpick
Kick stand
It retails for $45 and comes in three colors: black, white, and clear.