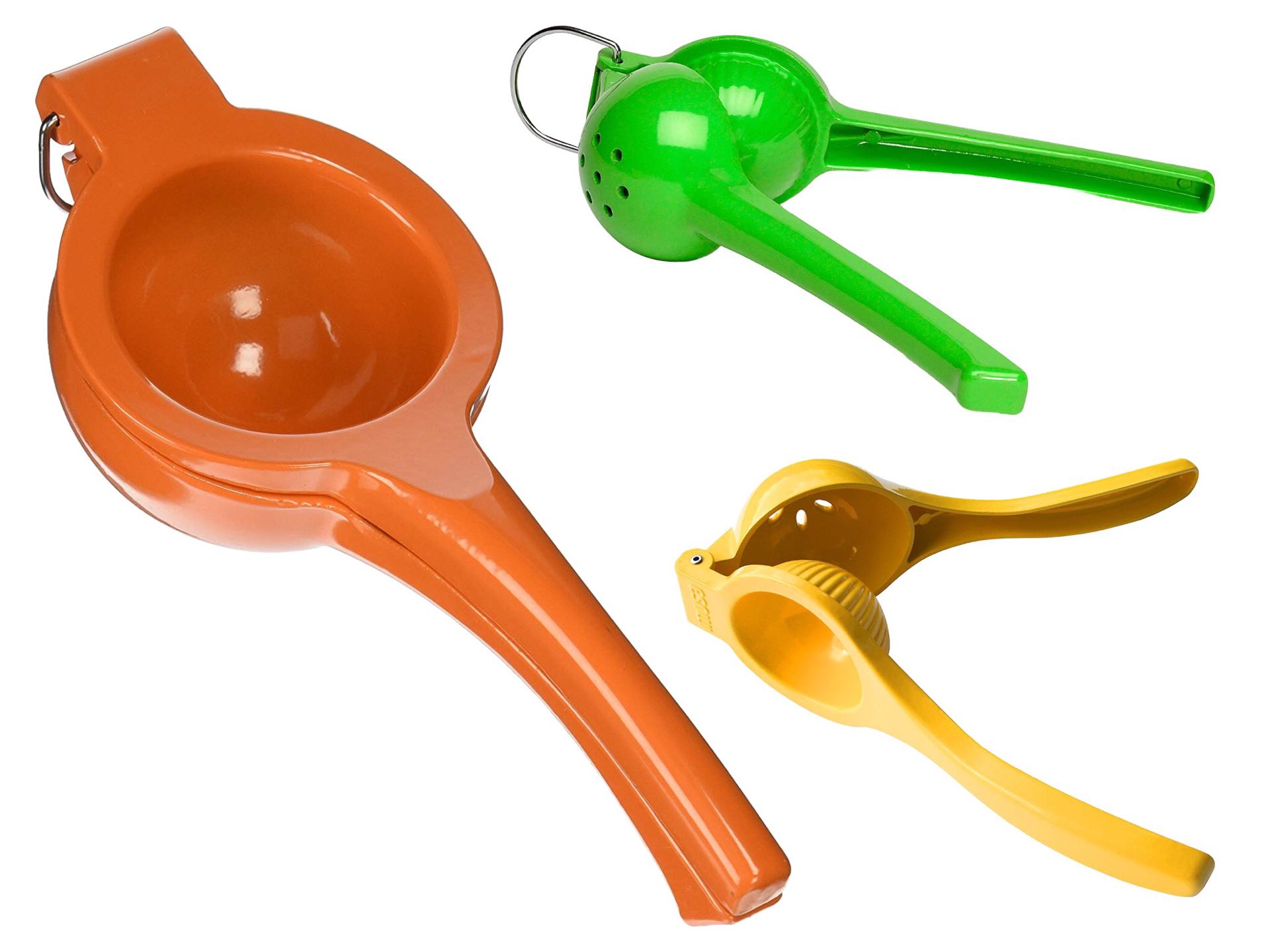 IMUSA Handheld Citrus Squeezers
If you've reached that point in life where you've decided you're going to start squeezing your own fresh citrus instead of buying juice by the bottle, but you don't need some contraption for this one job sitting on your counter all the time, you need a handheld citrus squeezer like these from IMUSA. Each one is made from aluminum and colored in one of three ways:
Whichever one you go with, you'll find that it excels at extracting all that precious citrus juice without any of the seeds or pulp muddying things up. Perfect for use in your kitchen, behind your fancy home bar, or even at your grill.
When you're done, the little metal hanging ring at the top makes it easy to store. Just keep in mind to hand-wash the squeezer; don't put it in the dishwasher.