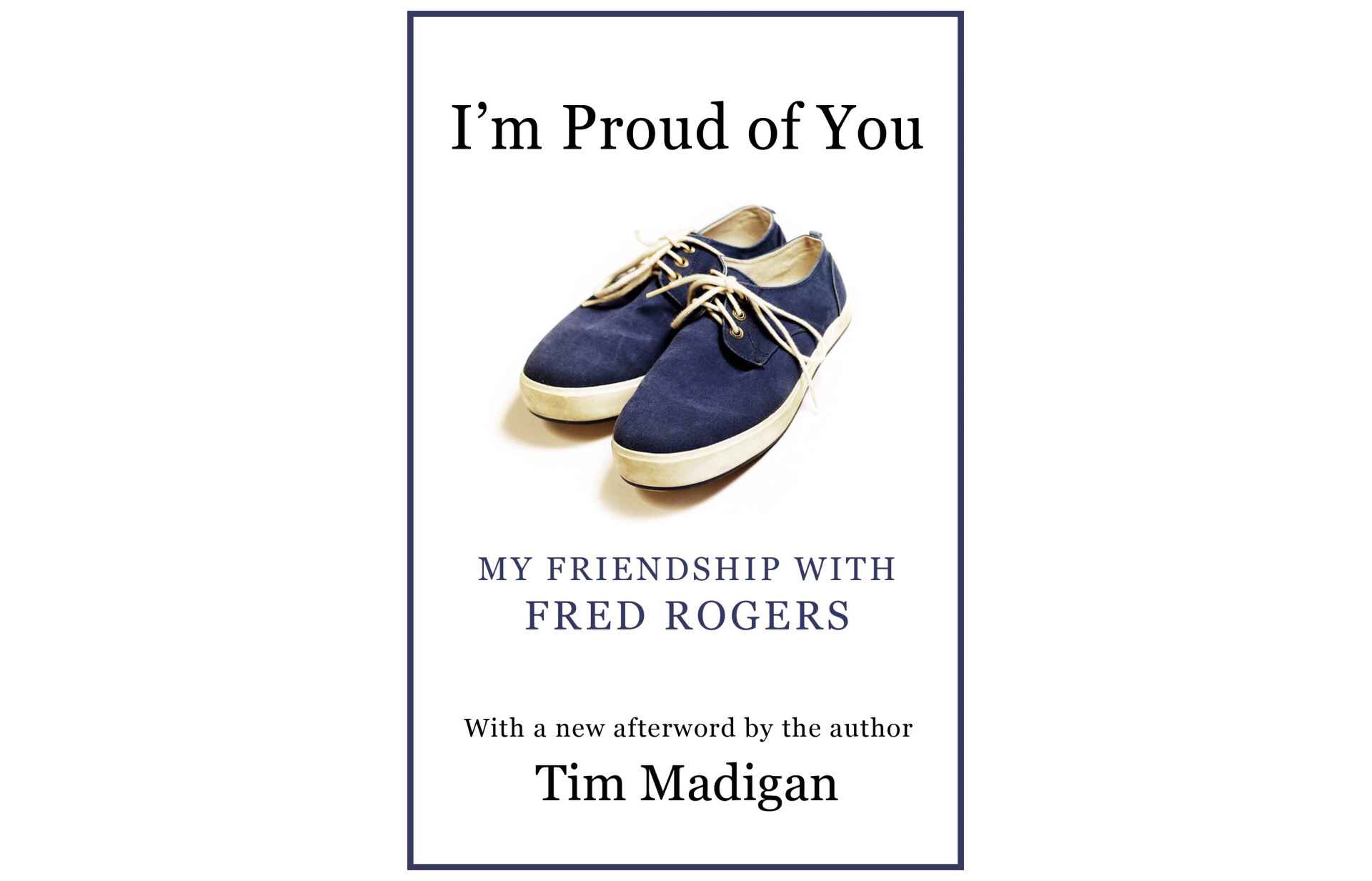 'I'm Proud of You: My Friendship with Fred Rogers' by Tim Madigan
I say with only slight exaggeration that if [Fred Rogers] had lived a few centuries ago, he probably would have been canonized as a saint.



—Ryan Holiday (via his Reading List newsletter)
Are you looking forward to seeing Won't You Be My Neighbor?, the upcoming documentary about Mister Rogers? Do you need a good cry in the meantime? Then you'll love Tim Madigan's book, I'm Proud of You: My Friendship with Fred Rogers, which tells the story of an unlikely friendship between an emotionally troubled Texas journalist and Mister Rogers himself, and of the latter's enduring legacy left to us all:
From their first meeting in 1995, at Rogers' invitation, the two became unlikely friends, a deep and abiding relationship that lasted until Rogers' death in 2003. In that time, Madigan found Rogers to be much more than the calm and compassionate personality of television. He was a person of unique human greatness who embodied love, compassion and wisdom his every waking moment. He was the transcendent being who guided Madigan through periods of life-threatening depression and the tragic death of a sibling and helped him heal his difficult relationship with his father. I'm Proud of You reveals Fred Rogers as a person who deserves a place among history's greatest people. It chronicles male friendship at its finest and most powerful.
It's not a biography of Rogers exactly, but more of a candid and profound memoir about the healing power of friendship and love. However, as a nonreligious person I feel I should note that there is a heavy dose of religion in this book, in case you're put off by that sort of thing.
Get the book on Amazon in Kindle ($4) and Paperback ($10) formats.