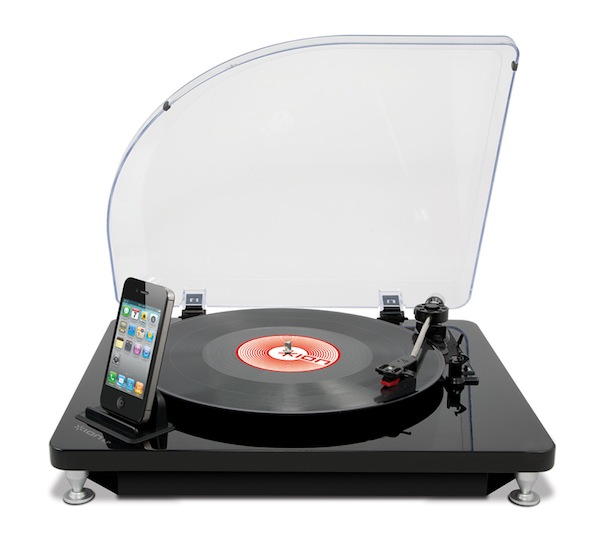 iLP Digital Conversion Turntable
We've talked about the tape-to-iPhone converter, but if your music is too cool for tape, there's a option for transferring music from LP, too.
The iLP Digital Conversion Turntable is a $100 accessory for your iPhone, iPad or iPod touch. Simply play your tunes with the ION Audio EZ app launched and boom — you've got MP3 versions of your favorite vinyl-based tracks.
If you don't have an iOS device, connect to your Mac or PC via USB use ION Audio's EZ Vinyl/Tape Converter software to transform your records into digital files.