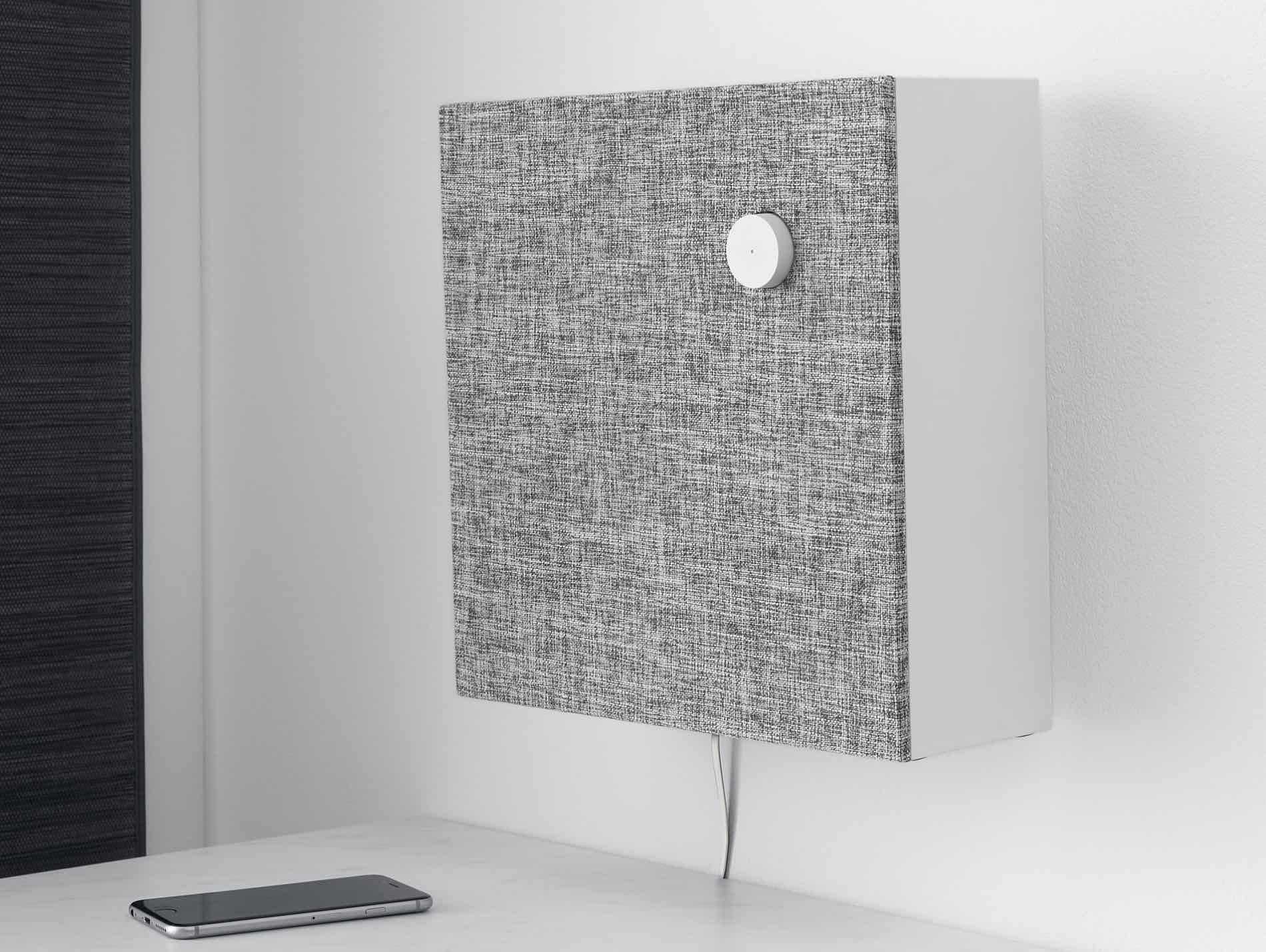 IKEA's "ENEBY" Bluetooth Speakers
I was browsing an IKEA store yesterday, and happened across the ENEBY 30 Bluetooth speaker set up in a "living room" near their gadgets section. I wasn't in a hurry or anything, and I was curious that IKEA would even be selling something like that, so I figured I'd stop and test it out.
After pairing my iPhone with it — which was a breeze, I might add — I tried a few songs in Apple Music and the live version of Mutemath's "Used To", and I was blown away how good this thing sounded, even when I cranked it loud. (Sorry for that, everyone in the store who probably hated me for a minute.) The highs were clear even at upper volumes, and the bass was surprisingly sonorous. While I wouldn't tell you to expect miracles from a furniture store speaker, this one gives a lot of bang for its buck, and the minimalist look is right up my alley.
The speaker actually comes in two sizes:
The smaller one (ENEBY 20) isn't too bad either, but I would really recommend the larger ENEBY 30 instead.
Some notes about buying one of these:
You apparently can't buy one from the IKEA website; it's in-store only. Sorry to anyone who doesn't live near one :(
The speaker can stand on its own or be wall-mounted. The larger ENEBY 30 also looks good on either the EKET or KALLAX IKEA shelving lines, as long as you don't have the speaker's handle attached.
It has a 3.5mm AUX port if you'd rather use that than connect via Bluetooth.
They offer a separate battery pack ($20) that makes the speaker a more portable option, with 8–10 hours of playback time.
Up to 8 devices can be paired with the speaker. However, at this time, two speakers are not able to pair with one another for stereo sound.
You can adjust the bass and treble by holding in the volume/power button for a few seconds until the light flashes slowly.

The mesh fabric on the front can be removed to achieve a different look: