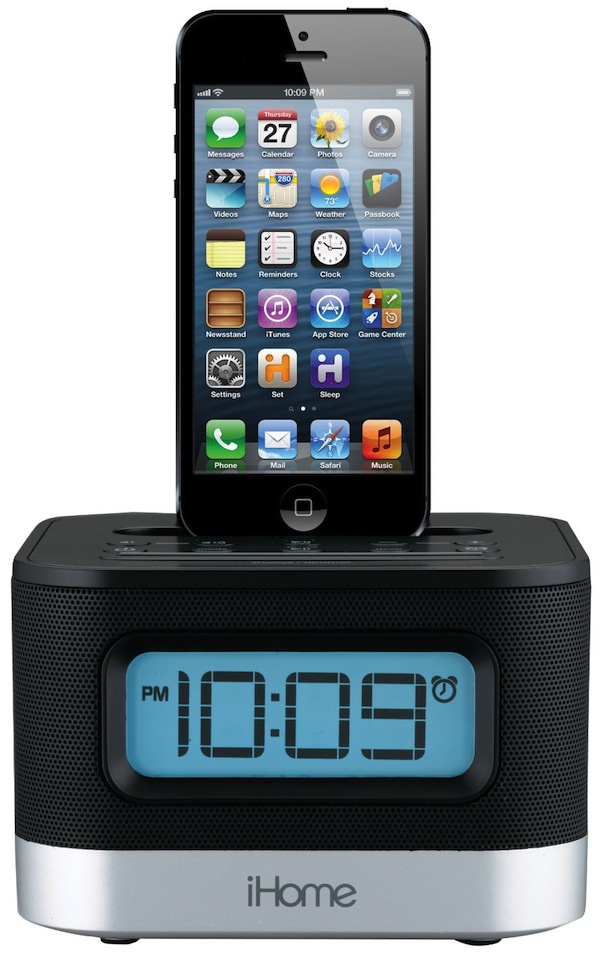 iHome iPL10BC
The iHome iPL10BC's full name is rather unfortunate. Amazon lists the item as "iHome Dual Charging Stereo FM Clock Radio with Lightning Dock and USB Charge/Play for iPhone/iPod."
That mouthful aside, the iHome device is a $70 alarm clock with FM radio and a Lightning connector for iPhone 5 users.
This makes it a little rare, as many companies are still shipping 30-pin-equipped clock radios.
While I would never sit my iPad on top of something like this, the iPL10BC does come equipped with a USB port, so you can plug in your tablet or even an older 30-pin device in to the clock radio. The iPL10BC also includes little touches like "Auto Sync," which sets the clock's time to the time on the iPhone automatically.