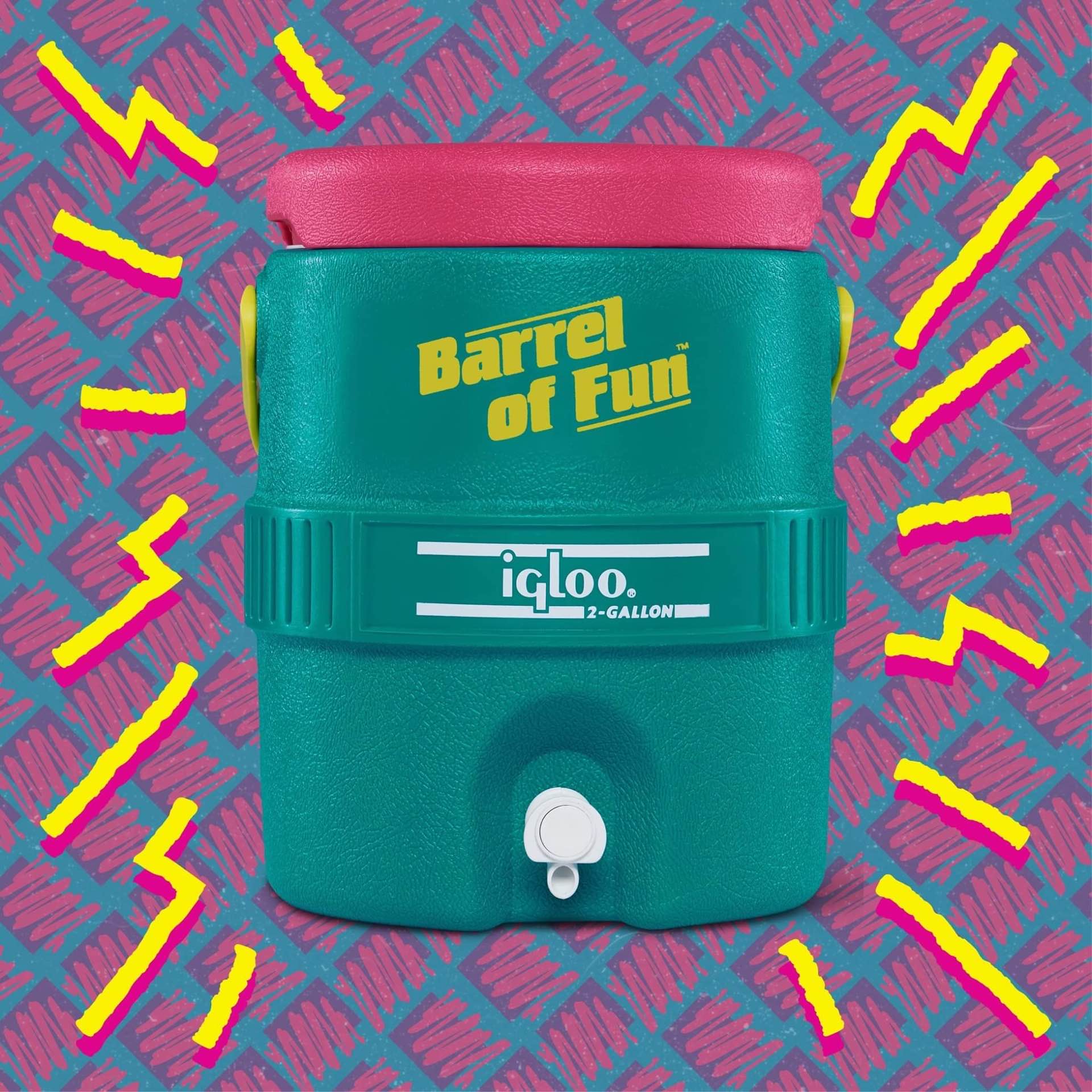 Igloo's Retro-Styled "Barrel of Fun" Two-Gallon Drink Jug
As part of their "ThrowBack Collection", Igloo dipped into their product vault to bring back the iconic "Barrel of Fun" insulated jug.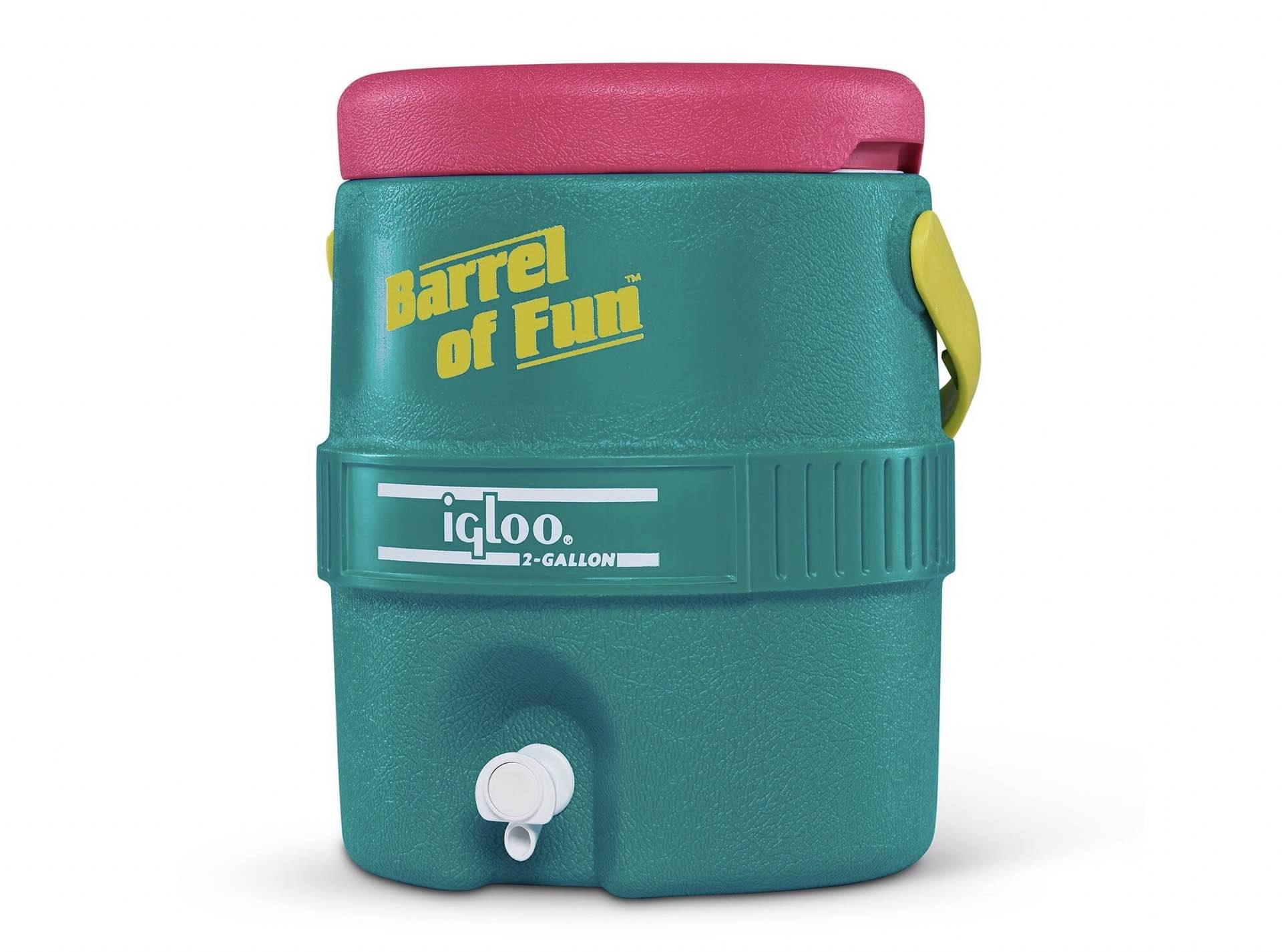 Coming straight outta 1992 (except now BPA-free), the Barrel of Fun sports that same radical neon yellow, magenta, and teal color scheme you probably remember from numerous childhood sports games, lake parties, camping trips, and family cookouts.
It holds up to two gallons of your beverage of choice — kid- or adult-friendly, up to you — and keeps it cold for hours, so all you have to do is show up to the party with this in tow and you're ready to have a dope time. (Might I recommend throwing together some jungle juice to share?)
Whatever you choose to keep in there, the easy-pour push-button spigot on the front keeps those drinks flowin' nicely. 😎🤙
These things are sturdy as heck too, which is key because they're likely gonna get lugged around a lot and take a bit of a beating over the years. Plus, you wouldn't want wobbly walls that might cause the top to pop off, so that's an added bonus right there. You can even sit on the thing, no problemo.
You can get this blast from the past for $40 on Igloo's official site. Take good care of this thing and that'll likely be a lifetime investment. Booyah!