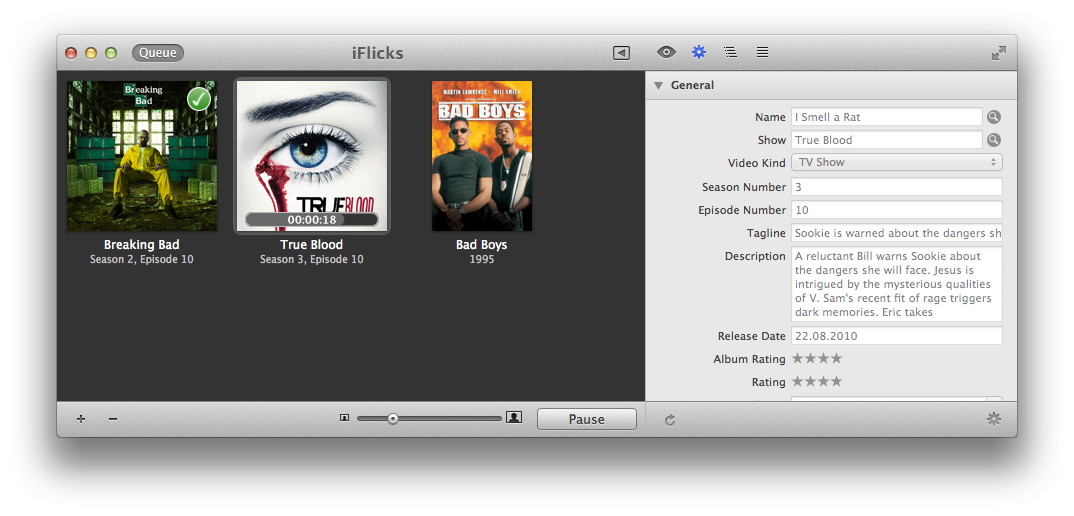 iFlicks 2
We wrote about the original iFlicks a few years ago. It has since been replaced by iFlicks 2. iFlicks 2 is my favorite app for converting movies and TV shows while also embedding metadata, artwork, and subtitles.
It's extremely easy to use. You simply drop a file into the queue, choose your format, confirm that the automatically applied metadata is correct, and then press start. It's that simple. It also has intelligent conversion features to know how to convert your video as fast as possible.
While it's extremely easy to use, it's also very powerful. With Apple Script support and the ability to watch folders, iFlicks 2 can help automate the process of converting your media library into a digital format.
If you are still using version 1, version 2 offers these upgrades:
Redesigned and more powerful interface
Improved metadata support
Faster processing
More powerful and flexible rules
It's currently on sale for $18.99 on the Mac App Store.