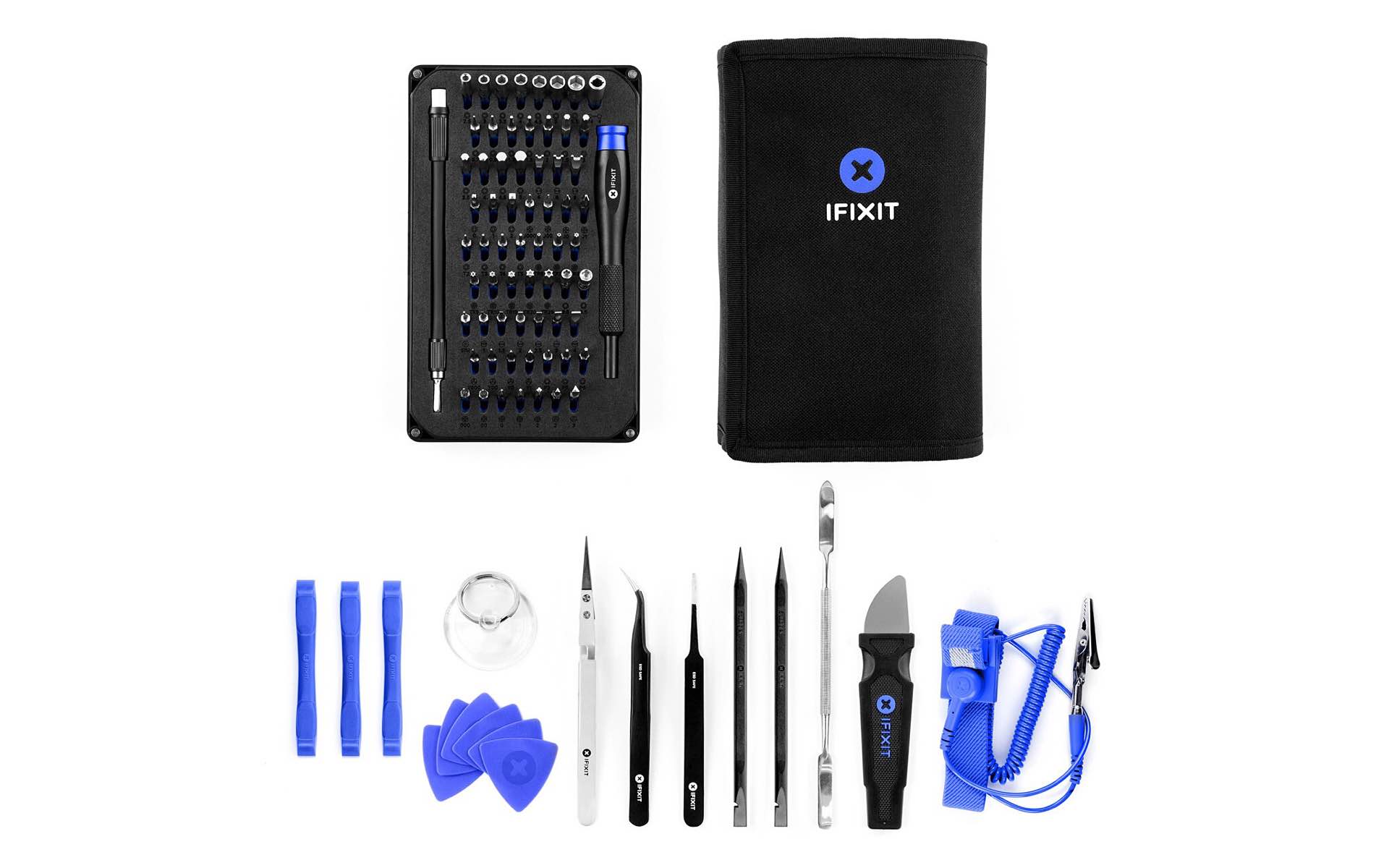 iFixit Pro Tech Toolkit
Whether you're tinkering with old game consoles or attempting an iPhone/iPad/Apple Watch repair, always having the right tools will save you a ton of headaches. iFixit's Pro Tech Toolkit has everything you need to repair just about any electronic device on the market, all in a sturdy case with a magnetically attached lid. This thing's awesome for pros and hobbyists alike.
Watch their promo video to see what's inside:
And here's the list of everything in the kit, if you prefer not to watch the video:
64-bit driver kit
Anti-static wrist strap
Small suction cup
3 opening tools
6 opening picks
Nylon-tipped reverse tweezers
Angled ESD tweezers
Blunt ESD tweezers
2 glass-filled nylon spudgers
Metal spudger
"Jimmy" opening knife
Magnetic pad
Tool roll
Get the kit for $70 at Amazon.