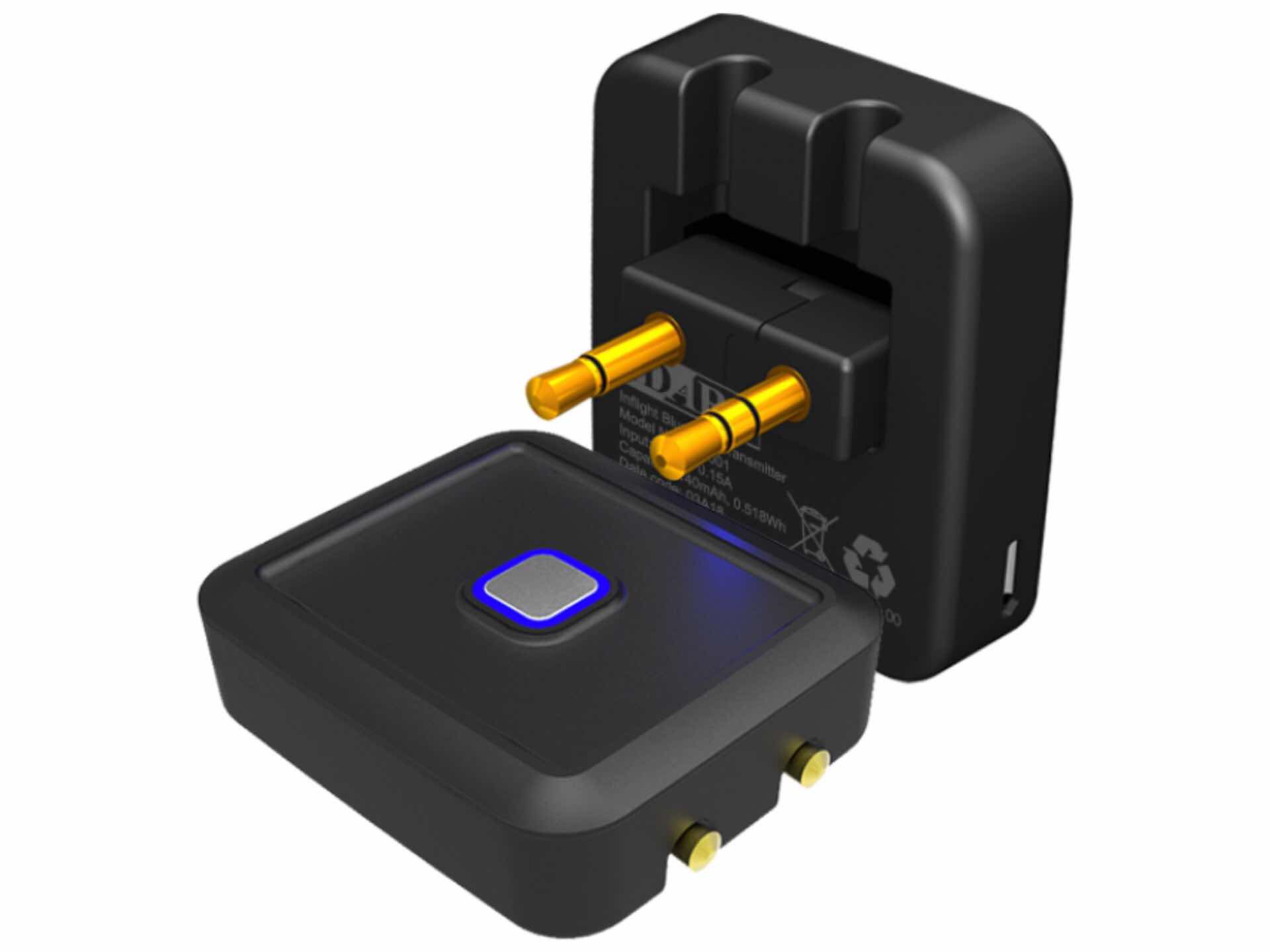 iDARS Wireless Audio Airline Adapter
I'm a big fan of wireless headphones but there are a scant few areas where they can falter a bit, like with in-flight entertainment. But not to worry, all you need in those situations is a little Bluetooth transmitter like the iDARS wireless audio adapter.
It's a tiny device that plugs into the airline seat or TV, enabling wireless functionality for watching movies or shows with your favorite Bluetooth cans or AirPods. In fact, you get another advantage in the form of not having to move wires around when the flight attendant comes around to drop off your food and drink.
This gizmo has other features going for it too:
The transmitter lays relatively flat against whatever thing it's plugged into, so it's not likely to get dislodged by a seatmate getting up to use the restroom.
The two input pins fold and unfold individually, making the device compatible with single- and double-inputs used across different airlines. Clever.
Grab the iDARS wireless audio adapter for $35 on Amazon.