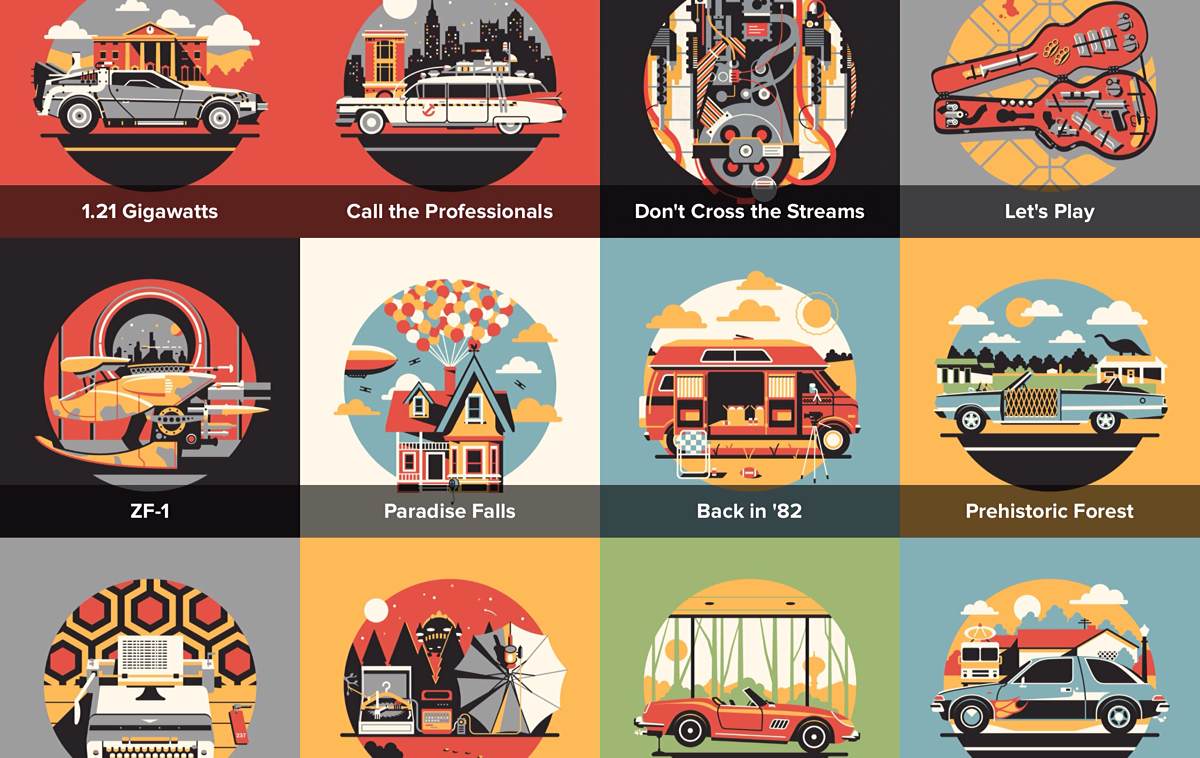 ICON Prints by DKNG Studios
The idea behind the ICON project, as told by designers Nathan Goldman and Dan Kuhlken:
"Every film has one. A signature prop, set, or location. Something that, in a single image, can represent the entire movie.
With this in mind, they created 50 geometric prints of iconic places and things from various films and TV shows. Examples include Office Space, Groundhog Day, The Dark Knight Rises, Arrested Development, and many more.
Each print is 12″ x 12″ and costs $25. Since they only stocked 100 of each print, you'd better act fast if you want one. 12 of the 50—including the one for Pixar's Up—have already sold out.