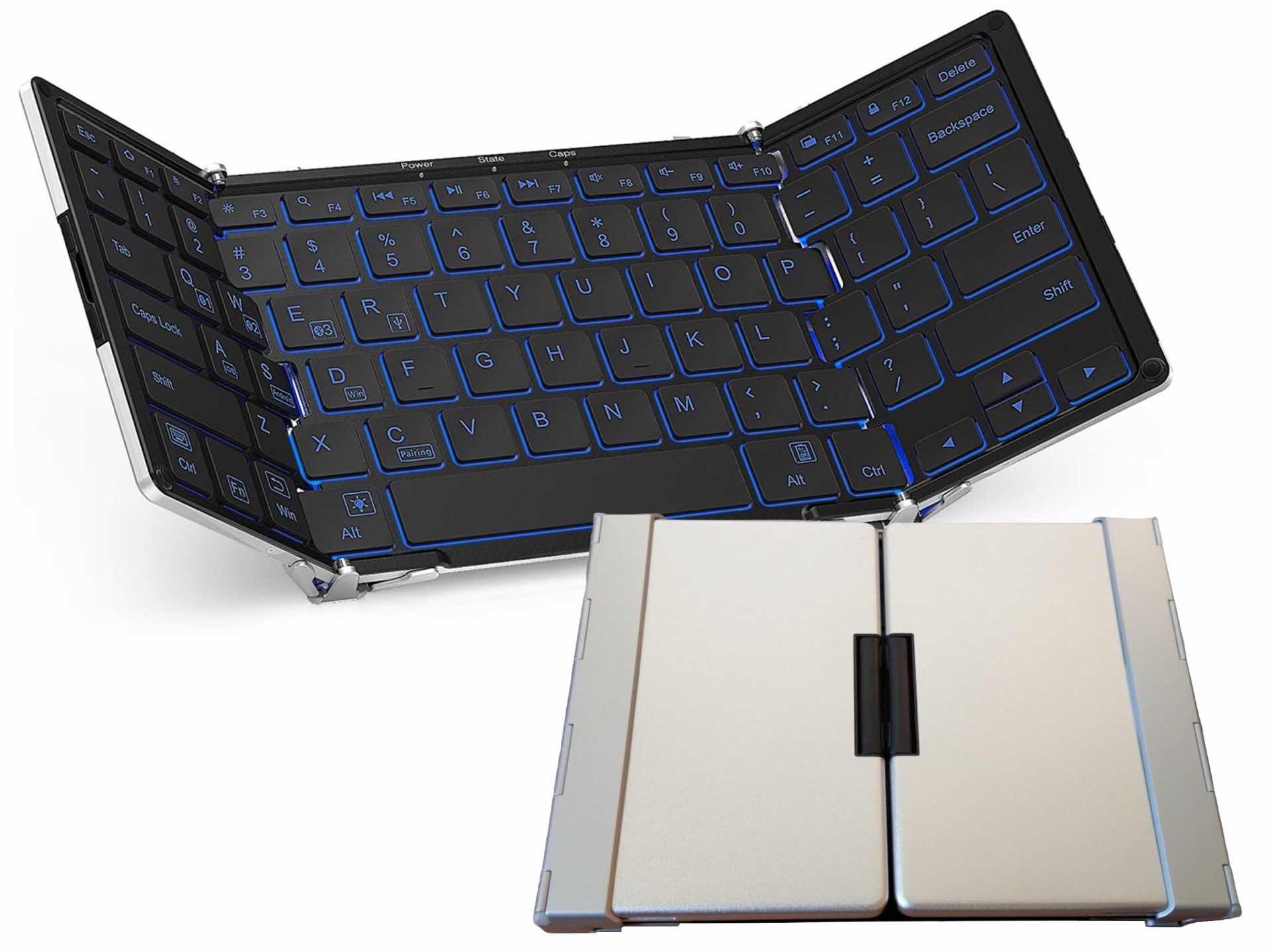 iClever BK05 Tri-Folding Bluetooth Keyboard
One should never underestimate the usefulness of always having a physical keyboard on hand for typing out long emails, messages, status updates, and more on any phone or tablet, wherever you go. iClever's BK05 tri-folding Bluetooth keyboard gives you a full-sized typing experience without sacrificing portability.
Both ends of the keyboard are able to fold inward like wings, condensing the device into a small clamshell unit you can easily stow in a bag or large pocket. When open, you can have it wirelessly pair with up to three separate devices and switch between them at will using the keyboard shortcuts Fn+Q (device 1), Fn+W (device 2), and Fn+E (device 3). There's also a USB connection allowing for a potential fourth device if you need that.
The scissor-switch keys themselves feel pretty good and responsive to type with, and there are a series of media-control keys on the top row. You can even enable a dim or bright backlight in one of three colors: red, blue, or green.
The "backbone" of the BK05 is constructed from aircraft-grade aluminum alloy, the rechargeable battery lasts up to 300 hours, and there are a couple balance stands included to keep things stable as you type.
This is a remarkably handy little gadget, and at only $49 on Amazon, it doesn't break the bank too bad at all. If you're okay with an even smaller typing experience, they offer the mini-sized BK03 model for $37.