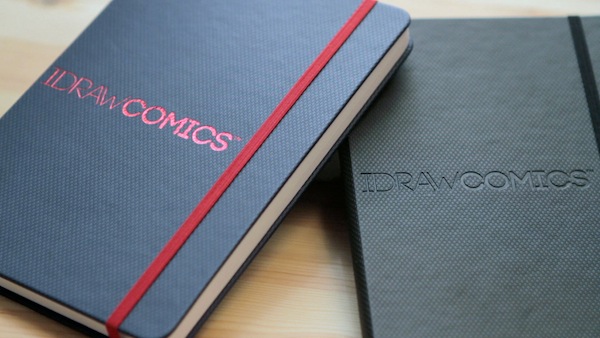 I DRAW COMICS Sketchbook & Reference Guide
Matt Marrocco is a artist from Chicago who wants to teach people how to draw comics. His Kickstarter project is a guide to not only drawing comics, but understanding the terminology and more when it comes to sketching masked heroes.
The book includes "Non-Photo Blue" templates that are designed to help with learning perspective and scale. When scanned, the templates are easy to erase in Photoshop. The book itself is a iconic molelskine sketchbook complete with band to keep it closed. It's over 100 pages in length, and comes with supplemental web content.
A $25 pledge will get you a copy of the I DRAW COMICS Sketchbook & Reference Guide, along with a nifty pen to start sketching