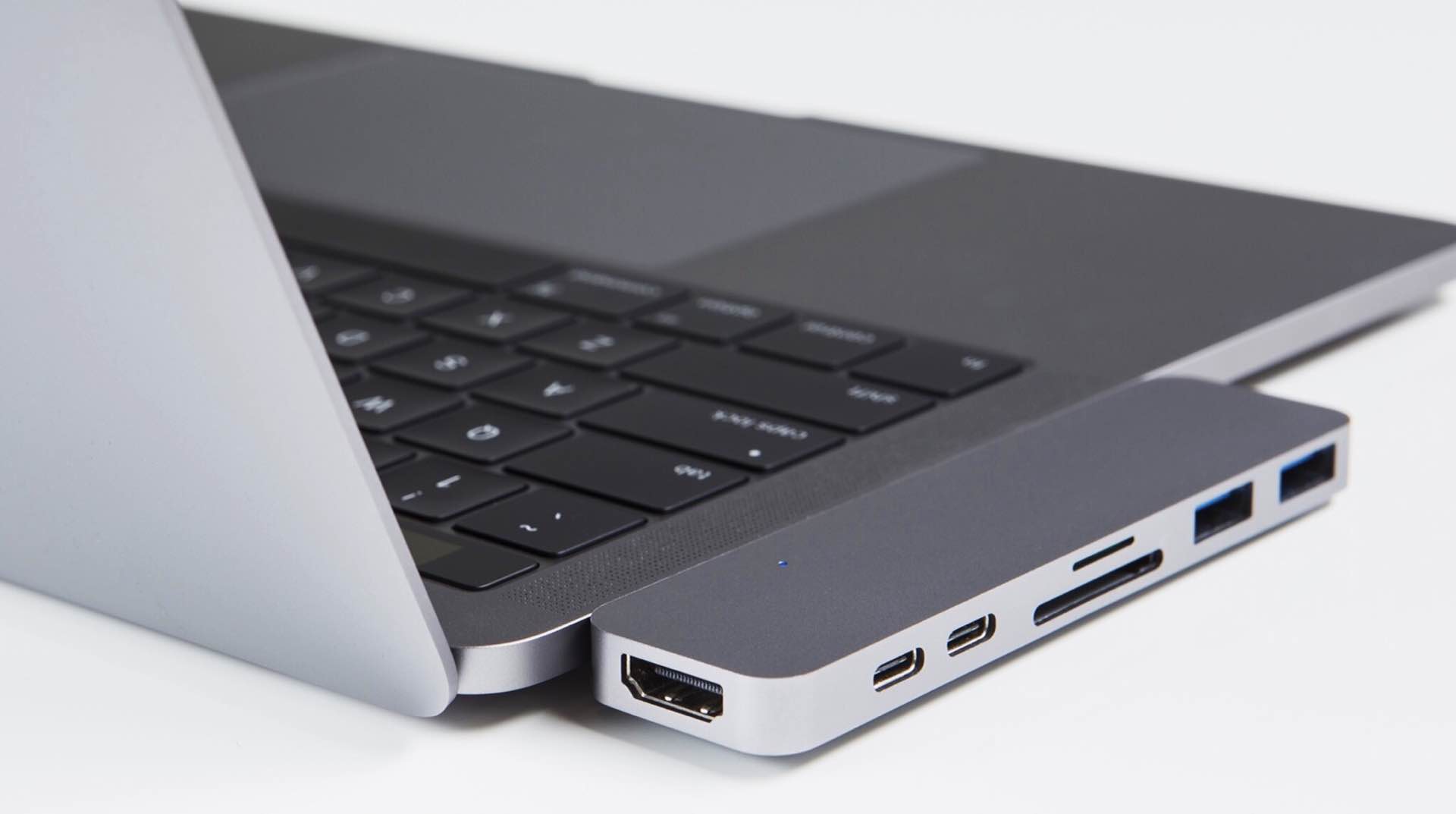 HyperDrive: Thunderbolt 3 USB-C Hub for 2016 MacBook Pro [Kickstarter]
So maybe you've got that newfangled MacBook Pro with the Touch Bar, and it's great for the most part, but man, it's a real bummer that those four USB-C ports aren't compatible with anything else you already own. Well, there's a Kickstarter project for that (of course); it's called the HyperDrive.
Recommended reading: Check out our full review of the 15-inch MacBook Pro with Touch Bar over at our sister site, The Sweet Setup. Brew a cup (or two) of coffee before diving in.
This compact adapter plugs into two of the MacBook Pro's USB-C ports — it looks best with the left-side ports but works fine on either side — expanding them into the following:
HDMI output
Two USB 3.1 slots
MicroSD and SD card slots
A Thunderbolt 3-enabled USB-C port
A regular USB-C port
No more having to lug a bunch of dongles around just to connect your favorite accessories and accomplish everyday tasks. And, the whole thing can fit in your pocket. Not bad.
Watch the overview video here:
As of this writing (December 13th, 2016), the Kickstarter project has 34 days left and has already more than quadrupled their $100k funding goal. They've clearly touched a nerve.
If you'd like to back the project and get a HyperDrive of your own, there are just over 170 slots left at the $69 pledge level, and the higher tiers offer multiple HyperDrive units (from 2 to 10).