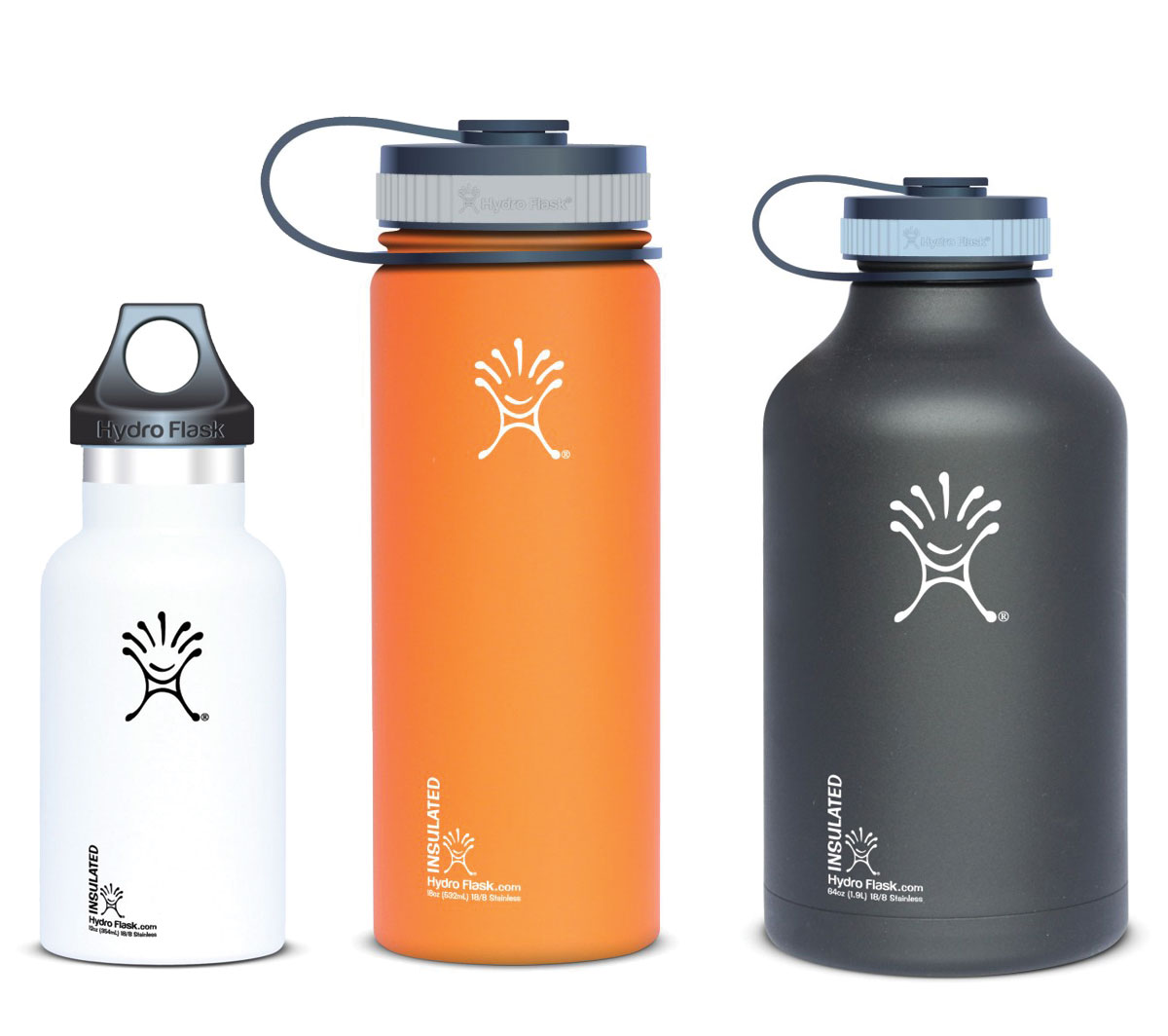 Hydro Flask: Double-Walled Steel Water Bottles
This is not your grandmother's water bottle. Plastic water bottles are an enormous waste and aren't insulated. A superior, reusable alternative is the Hydro Flask.
Its double-walled, vacuum-insulated, stainless steel design keeps hot liquids hot for 12 hours and cold liquids cold for 24 hours with ice. And don't worry, because of the double wall, no matter the temperature of your drink the outside of the bottle is always comfortable to the touch.
If environmental safety is your concern, this is a bottle you can feel good about. It's BPA-free, 100% recyclable, it's covered by a non-toxic food grade powder coating, and it even uses soy-based ink for the logo. Plus, if you head over to their FivePercentBack site after purchasing, you can enter the serial number of your bottle and they'll donate 5% of the profits to a charity.
(Thanks, Jonathan!)