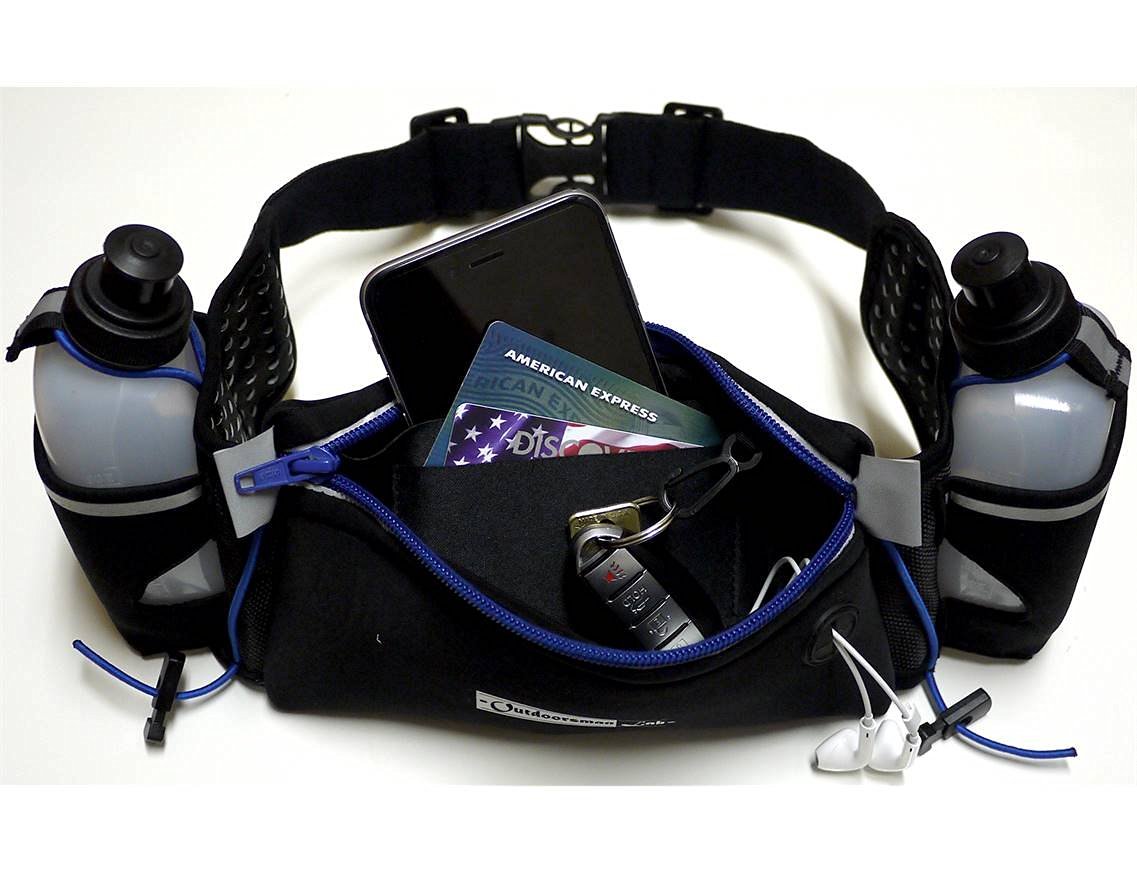 Hydration Running Belt with Water Bottles
Now that it's officially Fall, I am starting to run a lot more. For whatever reason, I run a lot better if I can drink water during my runs. Even on short 2-3 mile runs, I can still consume 20 oz of water with ease. I decided to upgrade my running belt this year and get one that included water bottles.
I picked up this one from Amazon for $16.95. It works extremely well. The water bottles have a strap that keeps them in place, but I usually only keep it snapped when I am using the other bottle. They stay extremely still. The pouch easily fits my license, keys, and iPhone 7 Plus.
Get it on Amazon for $16.95