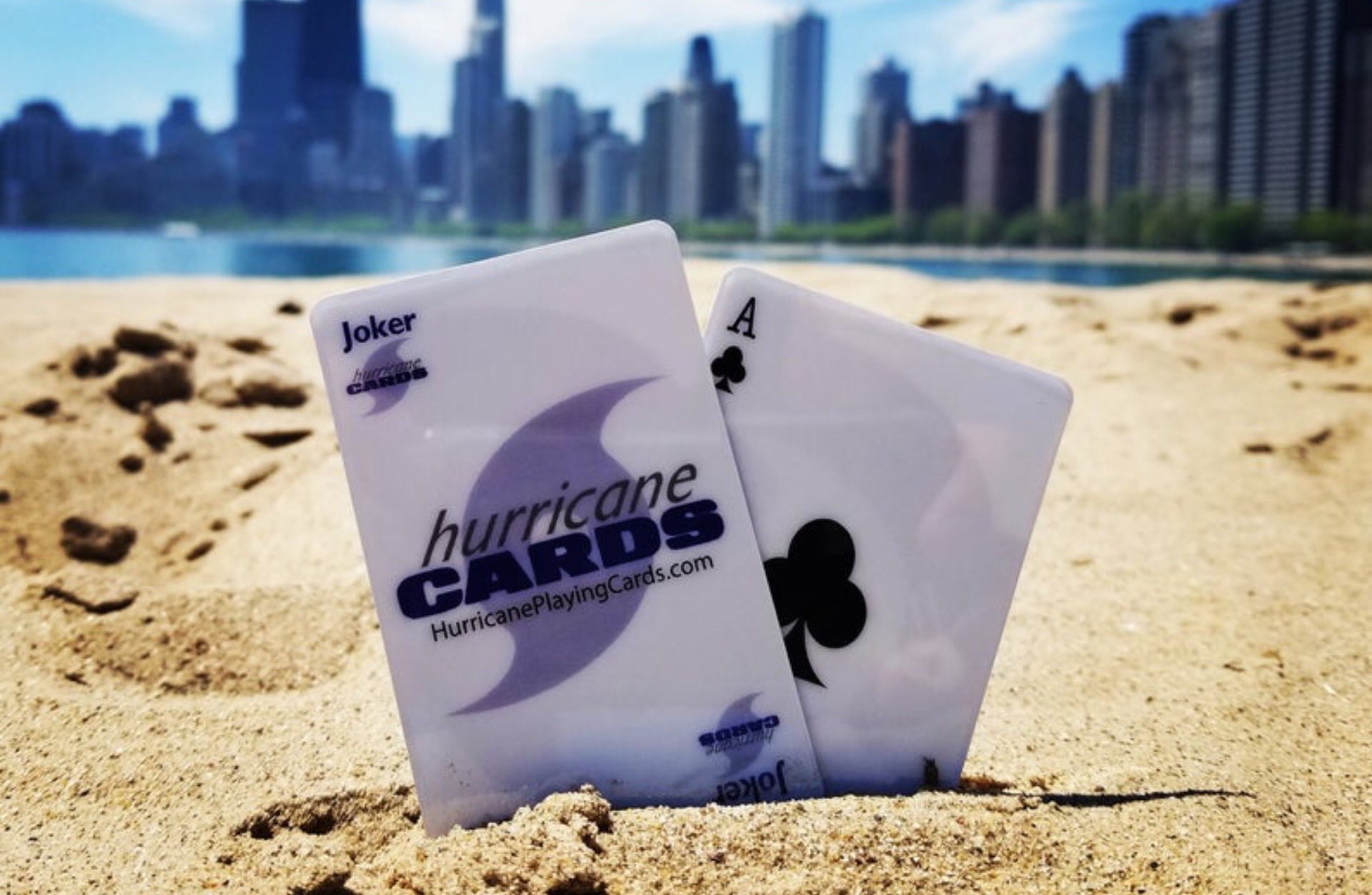 Hurricane Windproof & Waterproof Playing Cards
Sometimes the weather outside is just so beautiful and you can't stand sitting indoors any longer, so you get this fun little idea to go out there and play a nice game of cards with someone. Maybe it even works for a few minutes — then the wind kicks up, and it all goes wrong.
Hurricane Playing Cards were made for just this sort of thing. The cards in the deck are made of plastic instead of paper and basically have the thickness of credit cards, with each one weighing a few times more than a standard card. That way, the wind can't just blow them away while you're trying to enjoy your game, dang it!
Their plastic construction also makes them resistant to water and other liquids. If you spill a drink like coffee or soda on them, a quick rinse in the sink sorts that out nicely.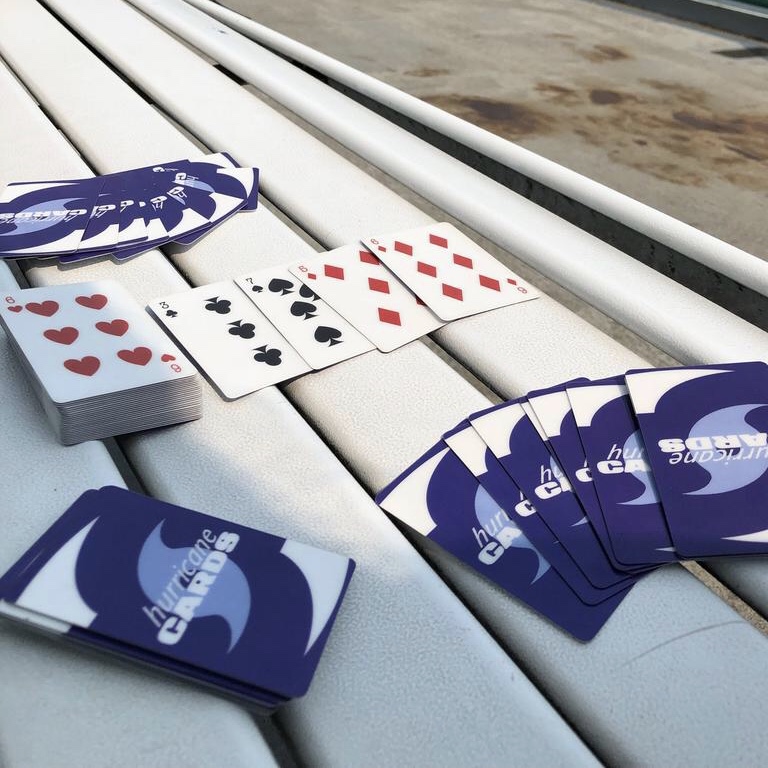 Hurricane Cards cost $20 per deck directly from their site or from Etsy. Take 'em to the beach or park, play by the pool or on your porch/deck/balcony, or even bring them on a boat. They work well just about anywhere.