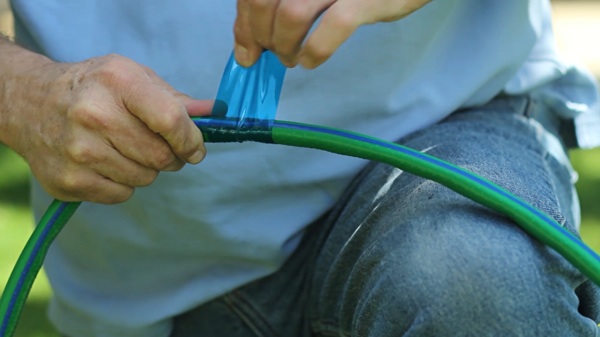 Hugo's Amazing Tape
Hugo's Amazing Tape is a reusable, adhesive-less tape that clings only to itself. I've heard it's popular with board gamers and embroiderers who need to keep a lot of small items neatly organized, but since it's so easy to remove and reuse, it's also quite useful around the house and office.
These are just a few of its uses:
Cable management (more on this topic here).
Keeping multi-part kitchen items together (namely those with lids). Same applies to tools in a toolbox.
Temporarily patching up a bit of hosing or plumbing until you can work on a more permanent fix.
Binding important files and documents together.
Making sure moving boxes stay closed.
Hold objects together while glue dries, freeing your hands for other work.
There are a variety of widths and lengths to choose from, all of which are both freezer-safe and microwaveable, and only cost between $8 and $13. I recommend the 2in x 50ft roll.