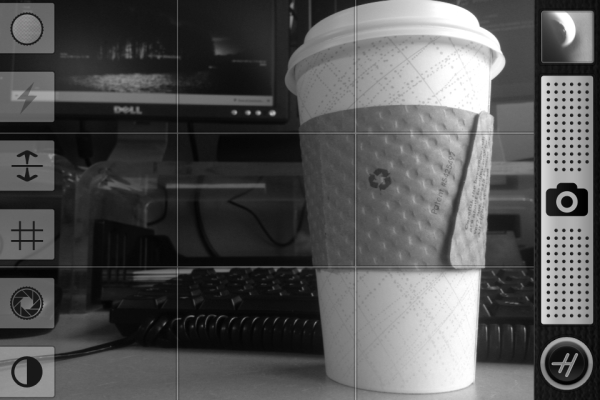 Hueless 2.5
Yesterday, the developers of the Hueless photography app released an update that added the ability to save photos in Lossless TIFF format and max-quality JPEG, as well as improved shutter response.
After seeing this update and running a quick search on Tools and Toys, I was somewhat surprised to see that Hueless has never been mentioned around here before. This app has become pretty integral to my 'iPhoneography' toolkit since I discovered it a year ago, so I figured I'd make this the introductory post.
What Hueless does is take photos in crisp black-and-white, but not by applying some kind of Instagram-like filter or doing any post-processing. What you see in the "viewfinder" is exactly what you get in the camera roll. You can make adjustments to the camera before snapping the shot, of course, but this is not an editing app.
If you want an easy, instant way to make your iPhone photos look classy, this is the way to go. Only $2 on the iOS App Store.