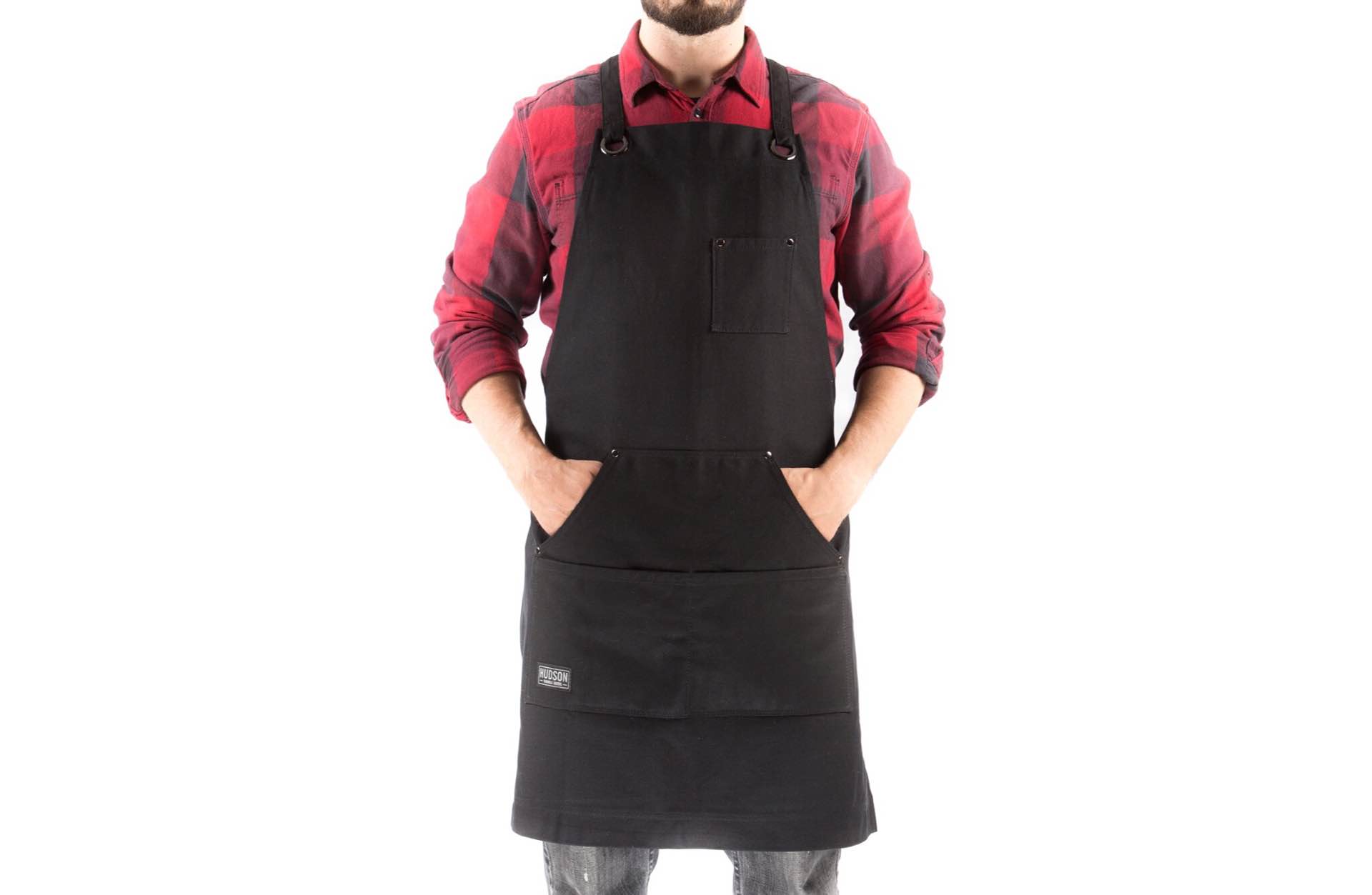 Hudson Durable Goods Waxed Canvas Work Apron
Before I describe this apron, allow me to pull a quote from our 2015 guide, "Waxed Canvas Goods":
They say people who work with their mind like to unwind by working with their hands. Whether they're doing fine woodworking, cooking on the grill, serving coffee, or even cutting hair, a hearty and comfortable apron is a blessing.
With that in mind, I'll point your attention to this 16 oz. waxed canvas apron by Hudson Durable Goods. It's a durable, water-resistant, and heavy-duty unisex apron made for anyone who takes their craft seriously. It sports double-stitched tool pockets and thick top and bottom hems, and is reinforced with gun-metal rivets & grommets, all of which is to say that it can handle just about any job you throw at it:
Woodworking / Metalworking / Leatherworking
Cooking / Grilling
Gardening
Sculpting / Painting / Teaching art
Bartending / Coffee brewing
…etc
The apron measures 27″ by 34″, and the long straps allow for adjustment for just about any size up to XXL (men's 50″ waist).
Get it for $35 on Amazon.