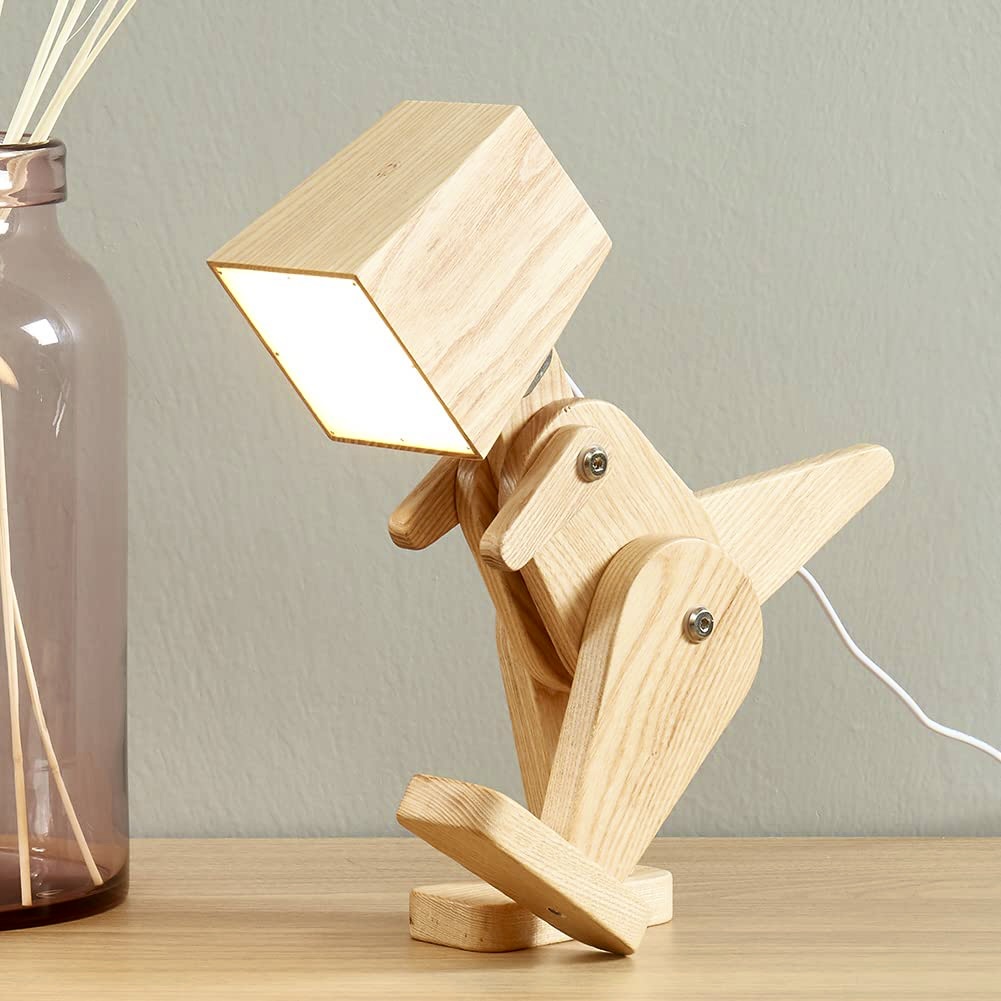 HROOME Dinosaur Table Lamp
Normally I wouldn't file a table lamp under "cutest thing ever," but this wooden dinosaur lamp HAS to fit the bill, right? You can pose the little guy's arms, legs, and head in different ways: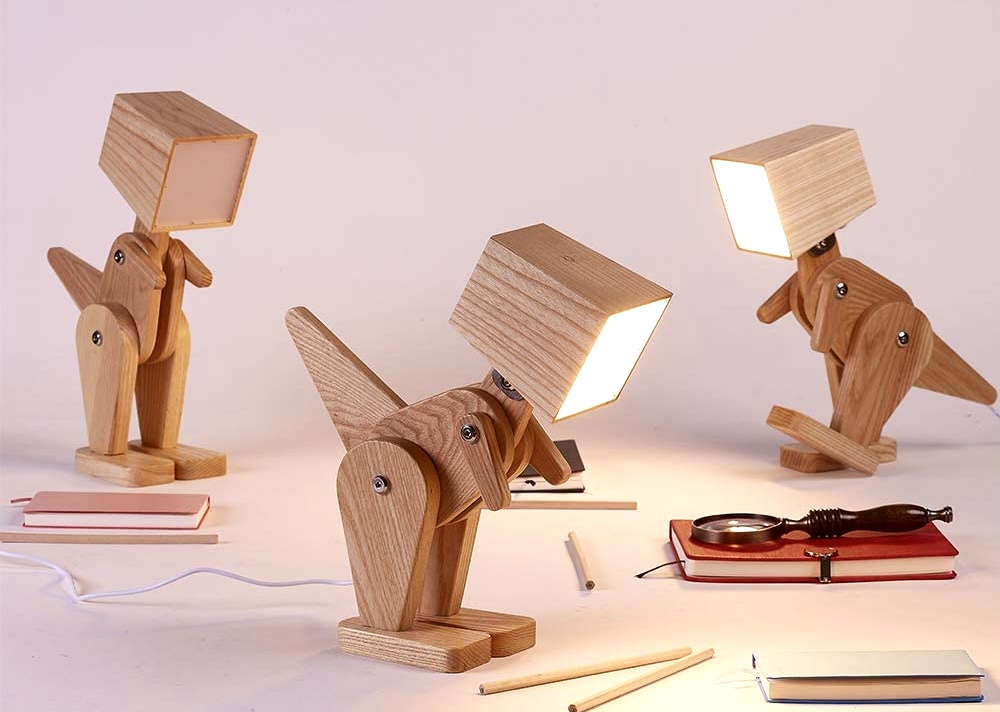 …and the LED light in his, uh, face can be switched between three brightness settings, so it's got a bit of utility to back up the adorable-ness.
Get this sweet little desk addition for $50 on Amazon. They also make a dog version in case that interests you as well.