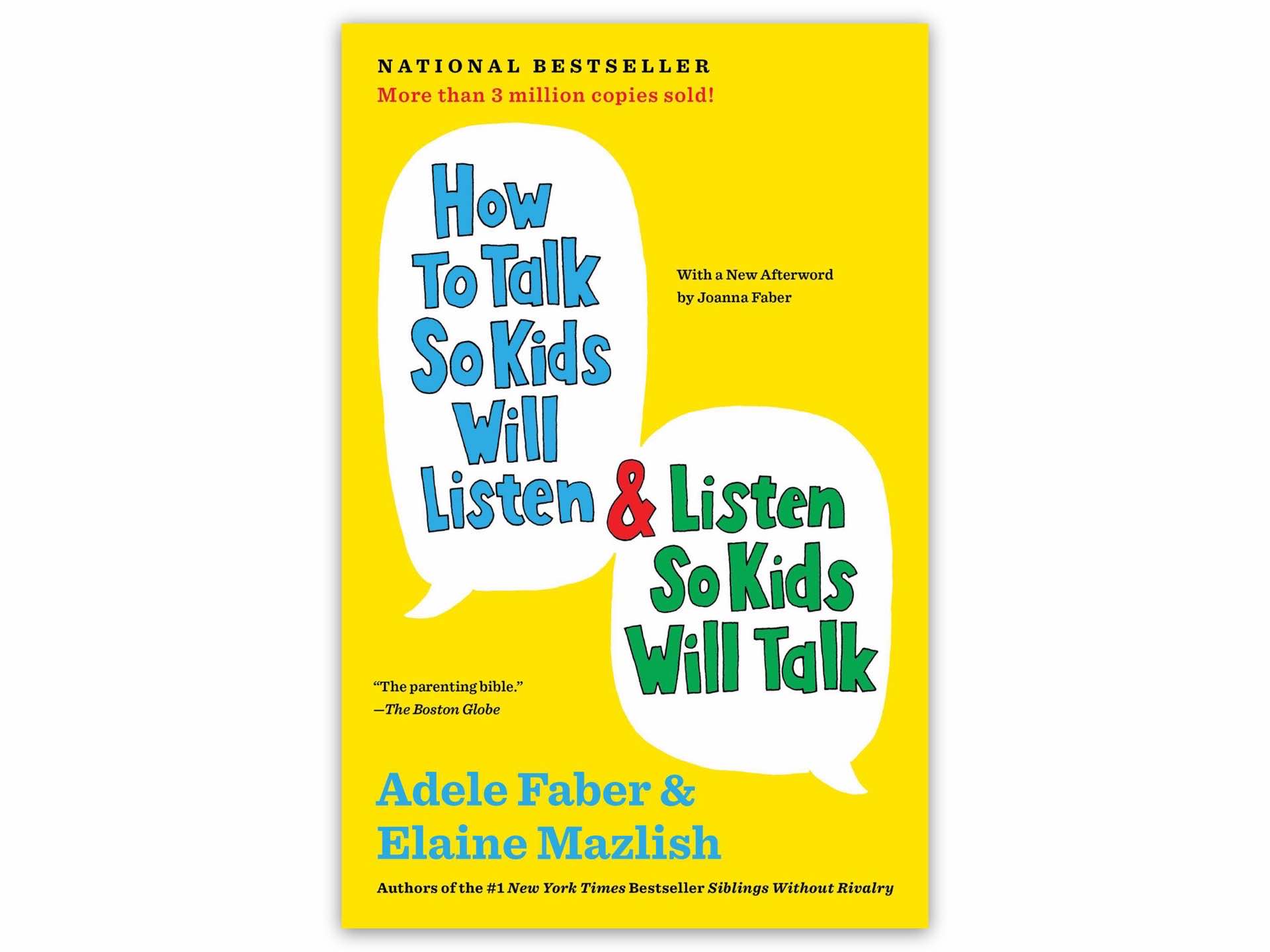 'How to Talk So Kids Will Listen & Listen So Kids Will Talk' by Adele Faber and Elaine Mazlish
Through some combination of our stubborn genetics, my wife and I have produced two of the most hardheaded and persistent kids either of us have ever met. As you might imagine, this hasn't always led to, uh, healthy communication between all of us.
In my search to find some guidance about this sort of thing, I came across How to Talk So Kids Will Listen & Listen So Kids Will Talk by Adele Faber and Elaine Mazlish. I've gotta say, it's definitely forced me to re-examine my parenting style and work through some uncomfortable facts about myself, in a good way.
Originally published in the early '80s — I can't find a definitive answer on whether it was 1980 or 1982 — the book is full of tips, tricks, and advice on attaining a more effective level of communication whenever parents and kids reach an impasse with one another:
This bestselling classic by internationally acclaimed experts on communication between parents and children includes fresh insights and suggestions, as well as the author's time-tested methods to solve common problems and build foundations for lasting relationships, including innovative ways to:

Cope with your child's negative feelings, such as frustration, anger, and disappointment
Express your strong feelings without being hurtful
Engage your child's willing cooperation
Set firm limits and maintain goodwill
Use alternatives to punishment that promote self-discipline
Understand the difference between helpful and unhelpful praise
Resolve family conflicts peacefully

Enthusiastically praised by parents and professionals around the world, Faber and Mazlish's down-to-earth, respectful approach makes relationships with children of all ages less stressful and more rewarding.
If too many conversations you have with your kid(s) seem to take a negative turn into arguing (*raises hand*) then this is the book for you. It might even change the way you interact with other adults, which is fitting because that's what you're raising your kids into anyway.
Get the book in these formats: