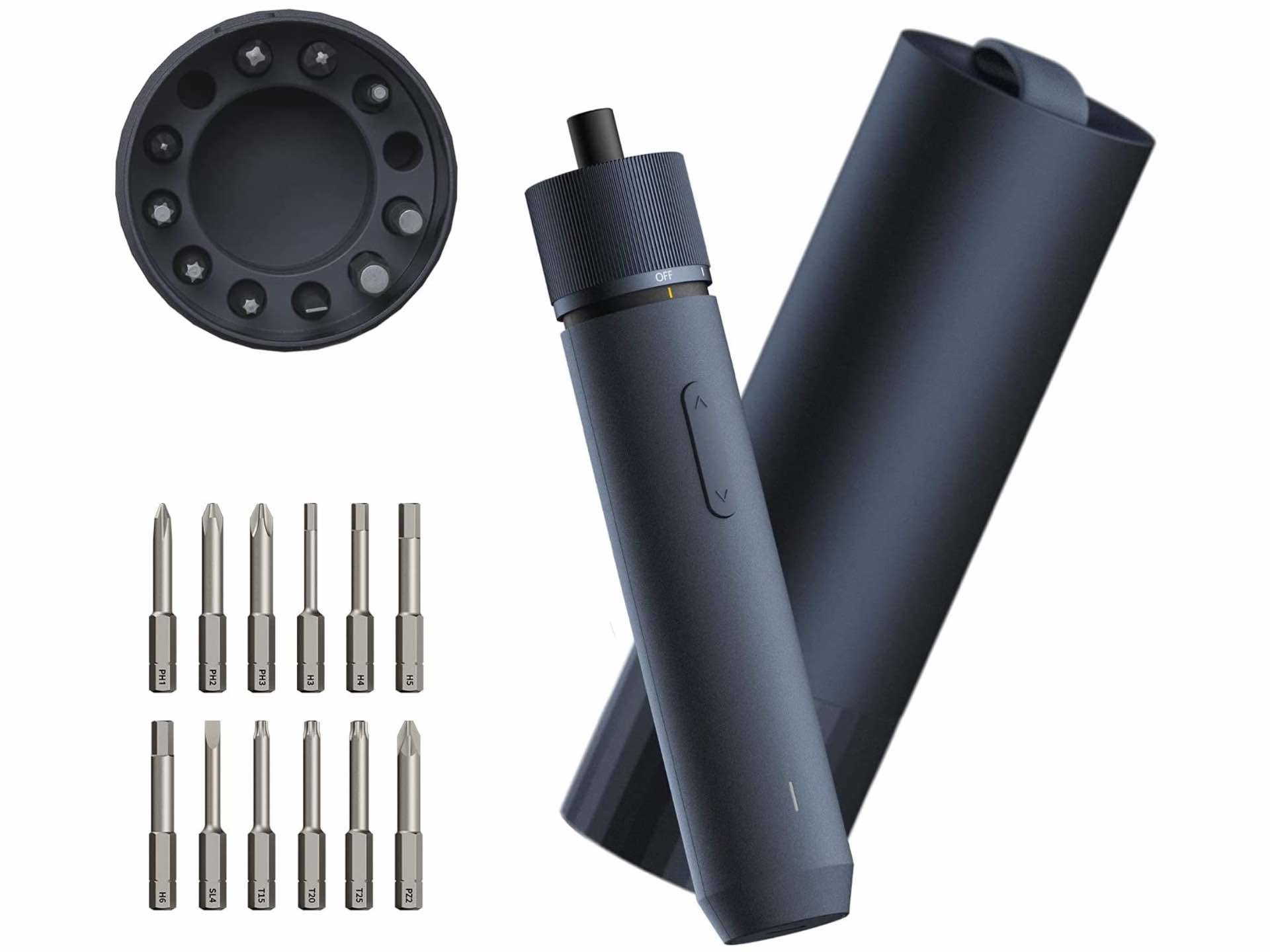 Hoto NEX O1 PRO Cordless Electric Screwdriver
If you've got an upcoming project that will have you installing a bunch of screws (like assembling furniture) and all you have is an old-fashioned manual screwdriver lying around, you could save your wrists a lot of effort by picking up this 3.6V electric screwdriver from Hoto instead.
Unlike your typical cordless drill, this isn't some heavy and unwieldy tool; it's designed to be easily used one-handed with the press of a button (either forward or backward). And there's no big case or chunky charger to lug around either, because it conveniently plugs in via USB-C to recharge its 1,500mAh battery — that's enough power to drive more than a thousand screws on a single charge.
The neck of the screwdriver has a built-in ring LED light that illuminates what you're working on without casting annoying shadows, and it has four torque settings you can switch between as the job demands.
This is just a super handy gizmo to have in your toolbox, and it can be yours for $45 on Amazon.