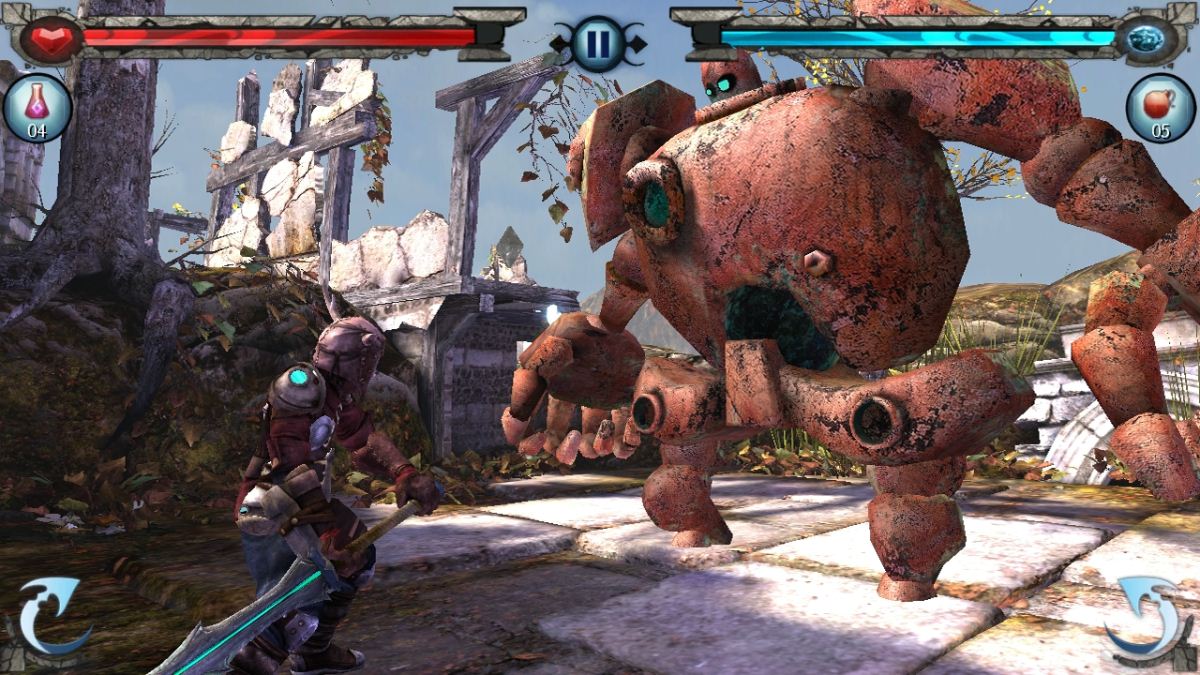 Horn for iOS
Horn, a Zelda-like game for iOS, is currently being featured as Apple's App of the Week (today being Friday, April 18th, 2014). It had been on my wish list for a while, and when the price suddenly dropped from $7 to free, I leapt at the opportunity.
I'm glad I did. This is a super fun and engaging game, with interesting characters, humorous voice acting, lush graphics (especially on a Retina iPad), and intuitive touchscreen controls. Rather than relying on a D-pad control scheme (which rarely works well on a touchscreen), you merely tap where you want your character to go. Swipe to move the camera around while roaming, and to swing your sword when battling monsters.
There are also lots of ways to customize your character, from forging your own weapons to crafting all sorts of costumes, each granting you various bonuses in battle. I will say that some of the game's puzzles can be a bit repetitive, but not so much that it's offputting.
If you like Zelda or adventure games in general, you should definitely download Horn, especially since it costs nothing as of this writing.