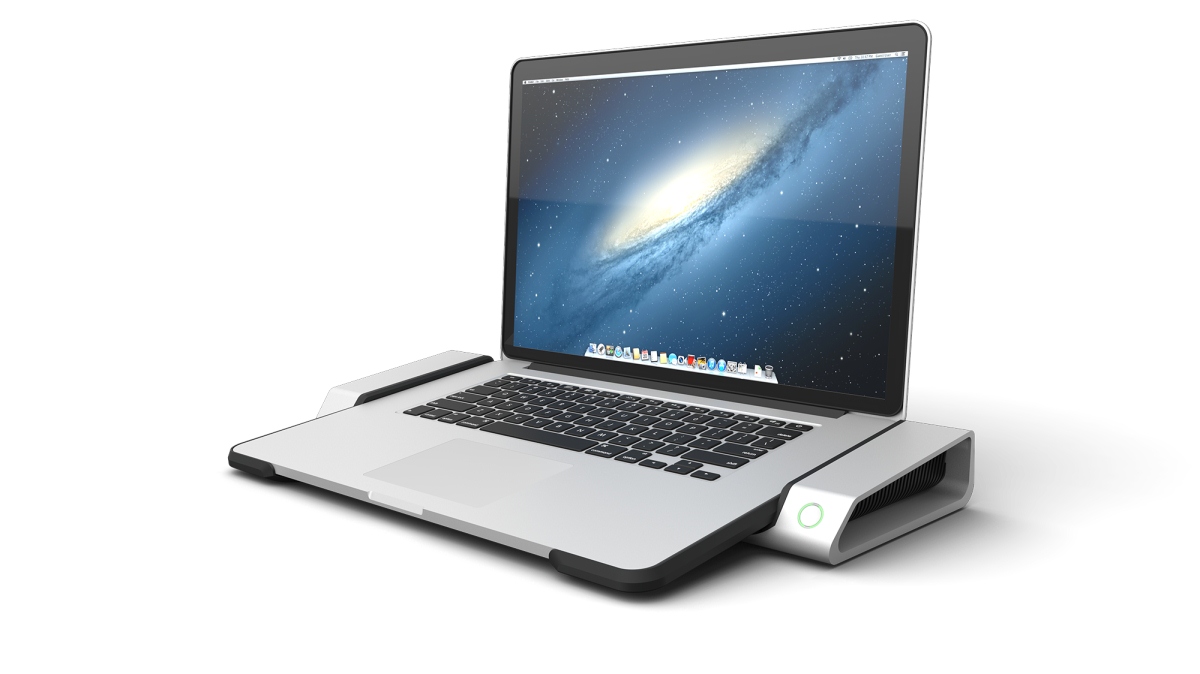 Horizontal MacBook Dock
Remember what I said about 2013 and docks? Well now we've got another contender called the Horizontal Dock—made by Henge Docks—which is designed for the MacBook Air and MacBook Pro. This dock allows you to connect up to three external displays, and features six USB 3.0 slots, dual audio ports, an ethernet jack, an SD card slot, and a Firewire 800 port. All it takes to release your MacBook from the dock is a push of that big button on the front.
If you install a Kensington Lock on the back, you can use Henge Docks' expansion software to lock the MacBook in place with a password. The front dock button will be disabled until someone enters the password or removes the Kensington Lock, so there's a nice security factor here.
The dock is available for pre-order now, and scheduled for release in Q3 2013. A Thunderbolt-compatible version will be releasing a few months after that in Q4.