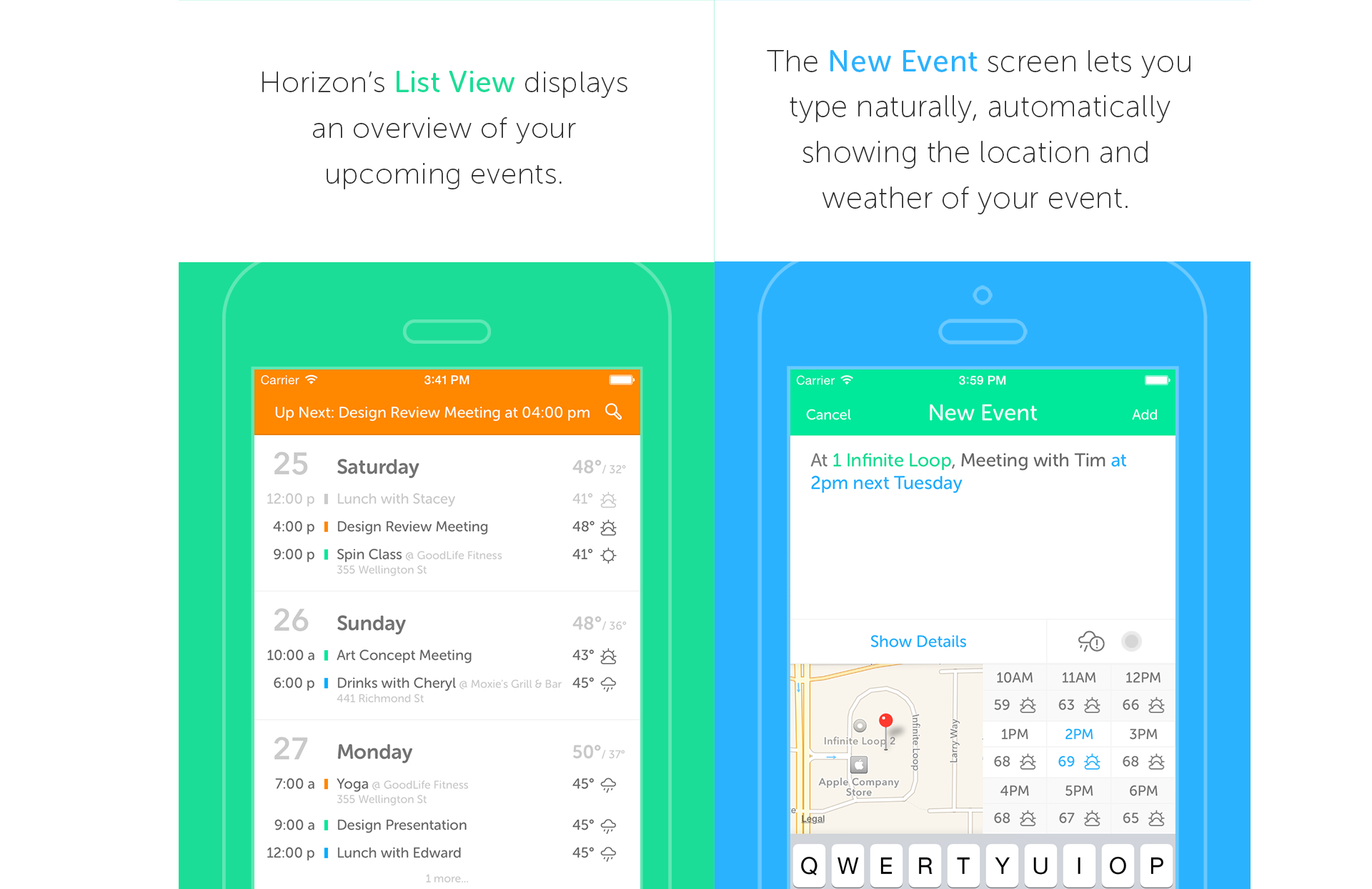 Horizon 3 Calendar + Weather
I've been testing Horizon Calendar for iPhone for a few months, and it's really well done. I love the design, the fonts, and the inclusion of weather next to appointments. It was developed by Kyle Rosenbluth, Alex Griendling, and Ben Brooks.
It's a free app, and there is an in-app purchase ($4.99) to go ad free, add dark mode, weather change notifications, and travel time.
Download Horizon calendar on The App Store.