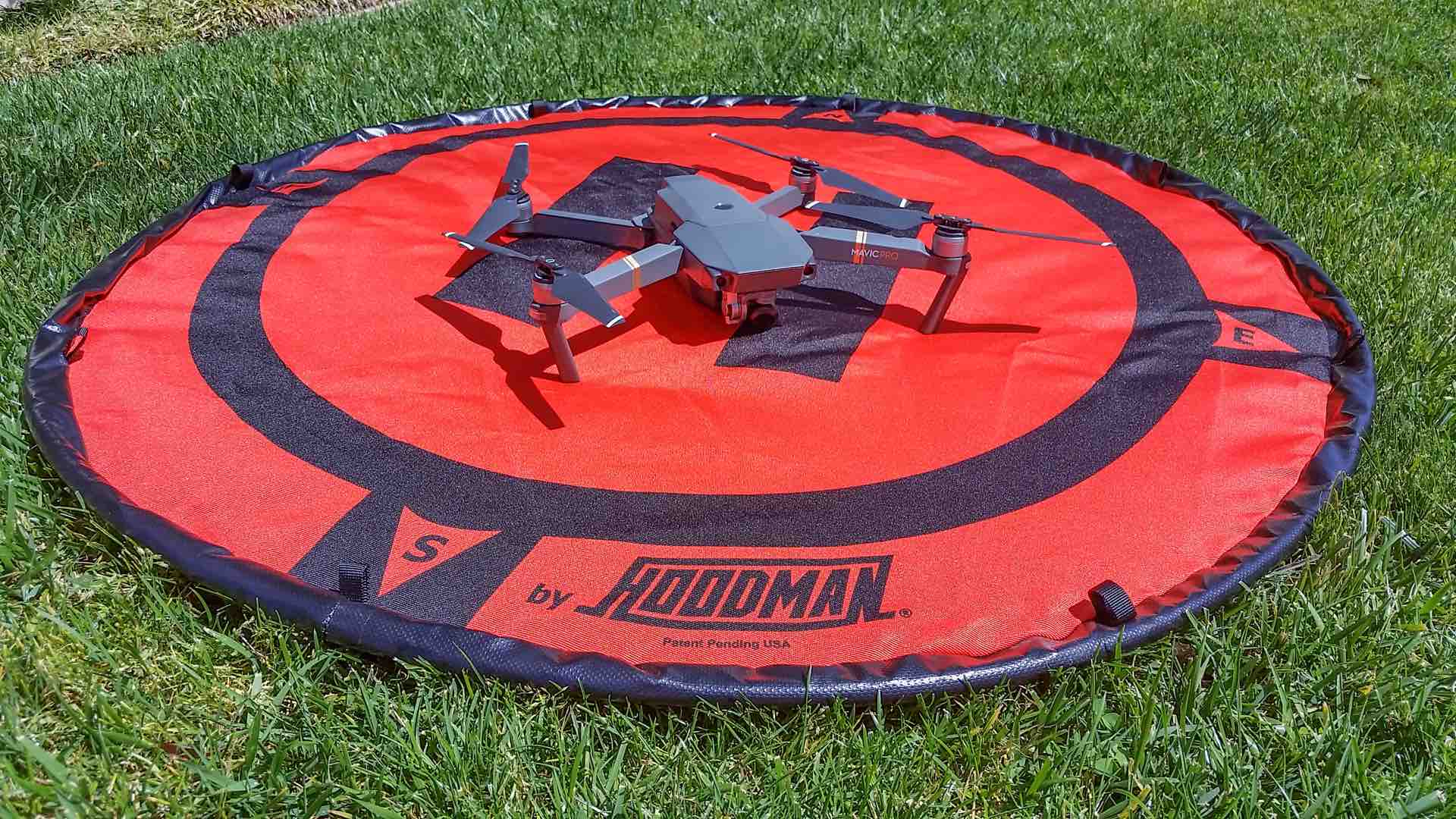 Hoodman Drone Launch & Landing Pad
A good landing pad is a surprisingly useful thing for drone pilots to have. It protects the drone from all sorts of things when landing:
Tall grass getting caught in the rotors
Rocks on the ground scratching up the camera lens (or worse)
Dirt getting sucked through the motor bearings
etc.
The pad should also be waterproof so you can land in wet grass or even muddy areas, no problem. This landing pad by Hoodman fits the bill. It's a super bright orange color so it's easy to spot while landing, and it has a weighted ring around the edge that keeps it from flying away in the wind. That edge actually makes it a little tricky to fold when it's time to store the thing, but it is possible.
The pad comes in two sizes: