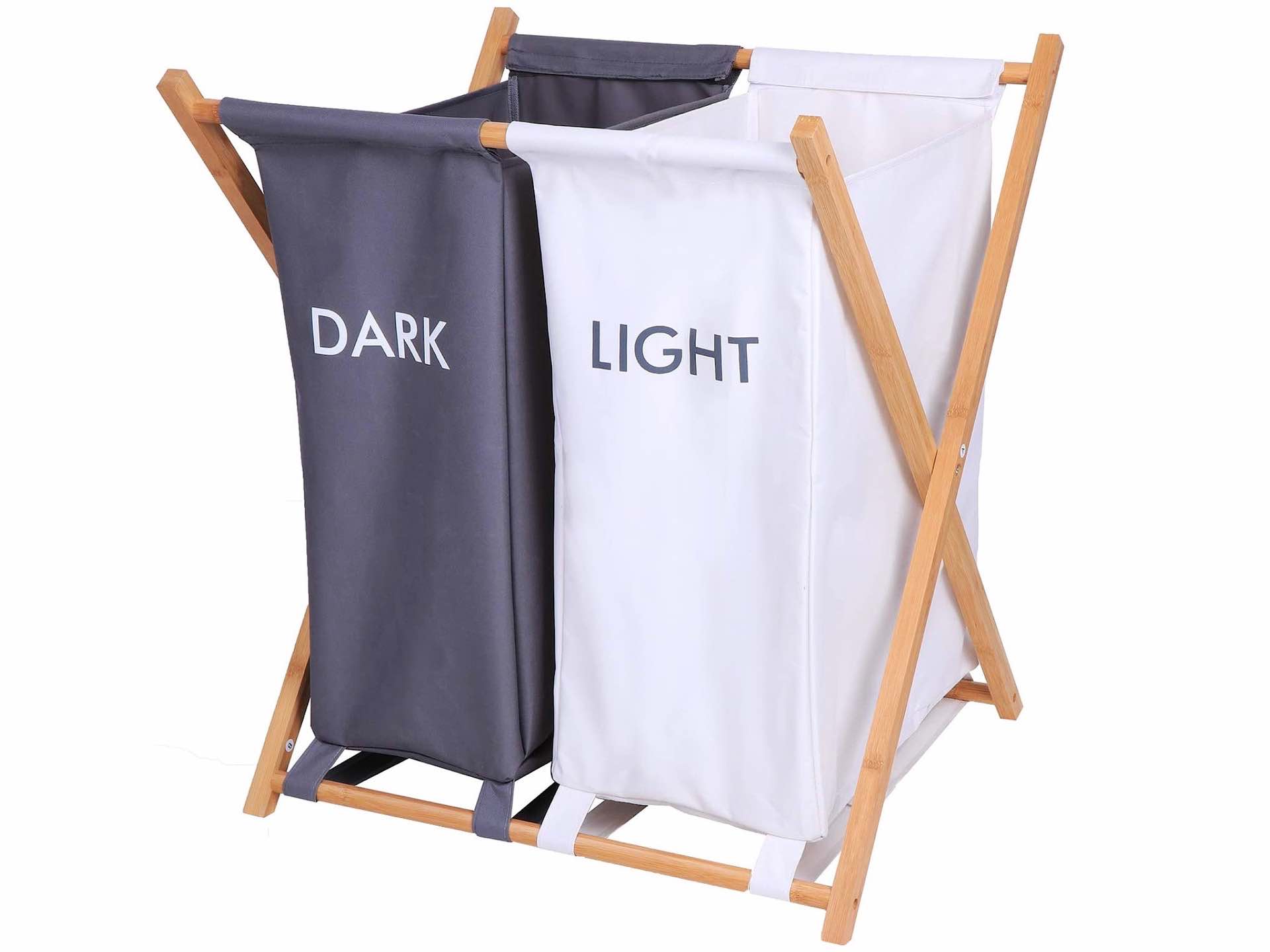 Homhope Dual-Bag Laundry Hamper & Organizer
When it's time to do a bunch of laundry, it's always much nicer if you can get the dirty clothes into the washer right away rather than having to take time to sift everything into separate piles. With this dual-bag laundry hamper, that whole process will already be done by the time wash day comes (because the clothes were automatically being sorted all along 😉).
This bamboo X-frame stand holds two large laundry bags distinctly colored/labeled 'Light' and 'Dark', which makes it easy to keep dirty items properly sorted as they're tossed in. The bags themselves are made from a washable yet waterproof oxford polyester fabric and can be easily taken off via velcro straps, after which you can carry them by fabric handles tucked within the loops.
The lightweight frame can support up to 22 lbs of weight, and when the bags are empty, the whole thing can fold away for easy storage, in case you ever need to make a bit of extra room where it usually lives.
Get this laundry sorter stand for $42 on Amazon.