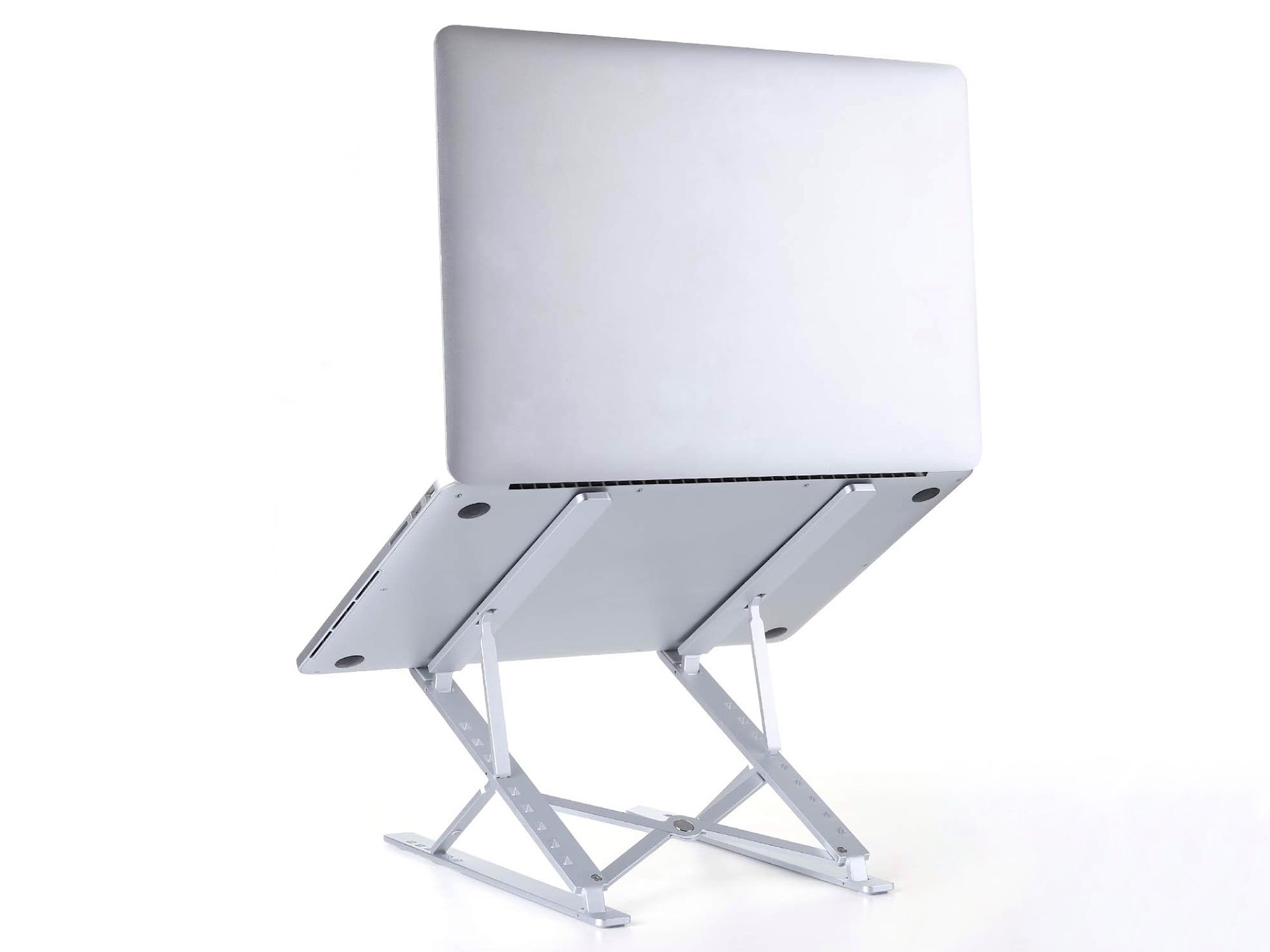 Homelux Theory Multi-Angle Portable Laptop Stand
Maybe you've got a nice laptop stand to help out your neck and spine when working from home or at the office…but what about when you're traveling? I mean, ergonomics is still a thing no matter where you go, right?
Don't worry though, because the folks at Homelux Theory have a solution for that. Their aluminum alloy Multi-Angle Portable Laptop Stand is foldable and travel-friendly, packing down to a size that can easily fit into a backpack or briefcase.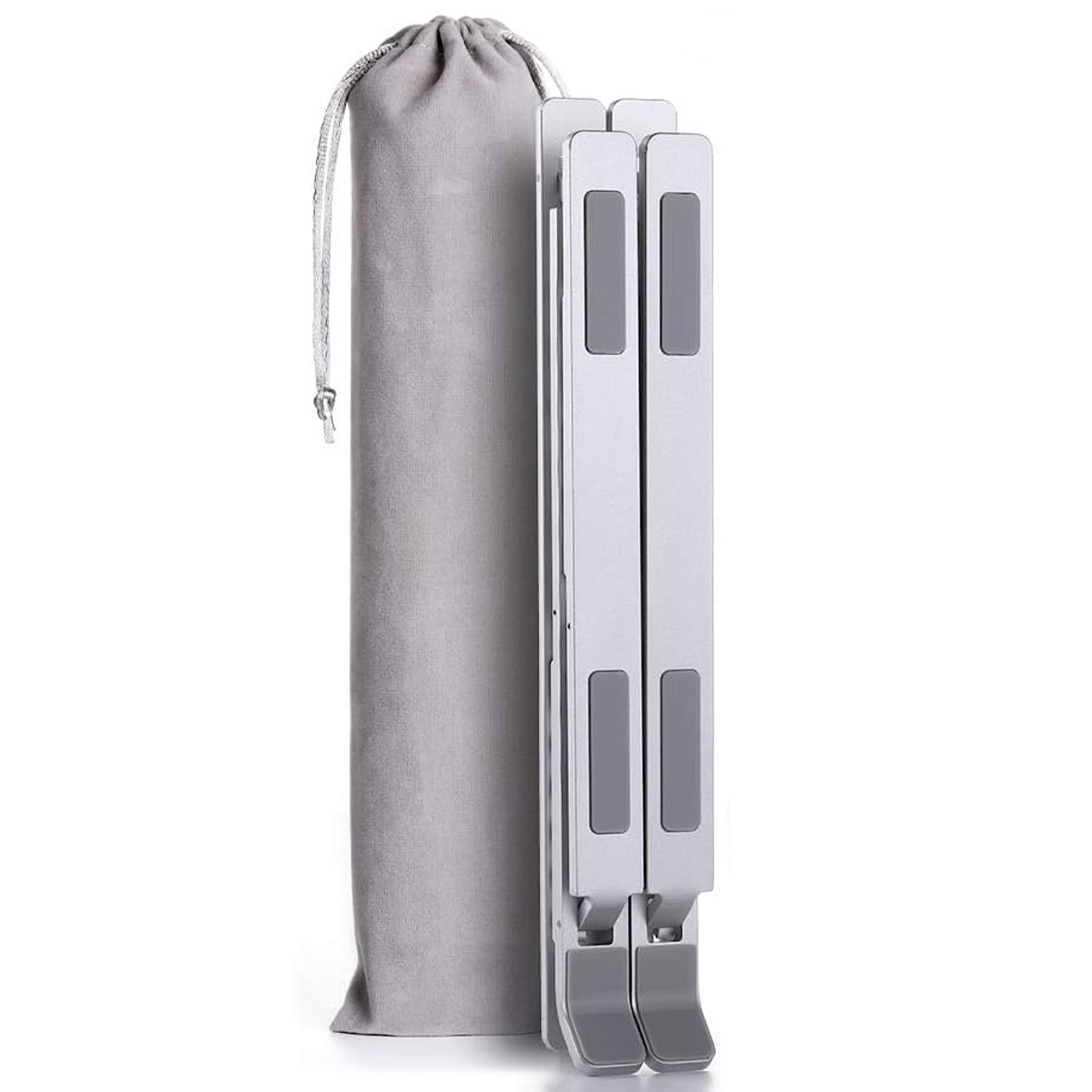 Each leg of the stand has a dual-series of holes to let you adjust the height and angle of your laptop however you like, while a variety of silicone pads all over and underneath keep the stand from slipping around or scratching either your device or any surface you set it on.
It supports laptops up to 15.6 in size, and up to 100 lbs of weight. You can use it for other stuff too, like tablets, phones, cookbooks, etc.
You can get this nifty travel laptop stand for $36 on Amazon, and it comes in your choice of silver, black, or space gray.