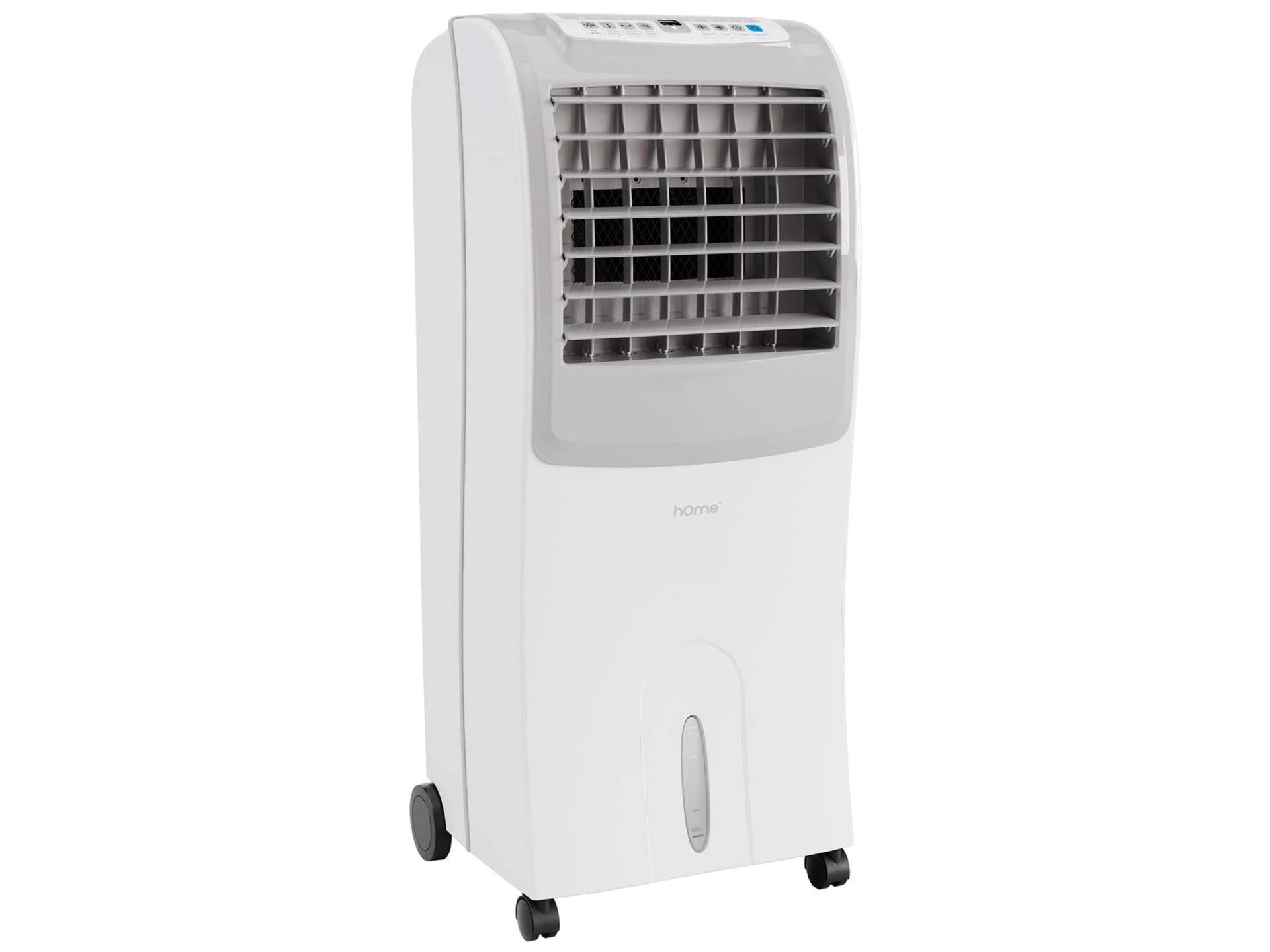 hOmeLabs Evaporative Air Cooler & Humidifier
If you live in an especially dry, hot climate like the American southwest, the hOmeLabs Evaporative Cooler — made by the same company behind this countertop ice maker — will be a welcome addition to your air conditioning setup. It's essentially a device that harnesses the power of water evaporation to efficiently cool small areas (up to 200 square feet, in this case).
The way it works is, a fan on the back of the evaporative cooler — which you'll sometimes see referred to as a "swamp cooler" — pulls in warm air from the room and blows it through a wet pad, which in this particular unit is being fed by a 10-liter/2.6-gallon tank of water (or ideally, ice water) over the course of up to 8 hours. As the moisture in that pad evaporates and cools the surrounding air, that air gets blown out the front and you get to enjoy a pleasantly chill breeze. It's surprisingly effective as long as it's used in the right environment.
The remote control included with this cooler is a nice bonus, allowing you to find your desired setting without leaving your seat. This includes multiple fan modes and speeds, swing settings, and the built-in timer. I also appreciate the caster wheels for rolling it between rooms as needed.
Get this handy evaporative cooler for $180 on Amazon.