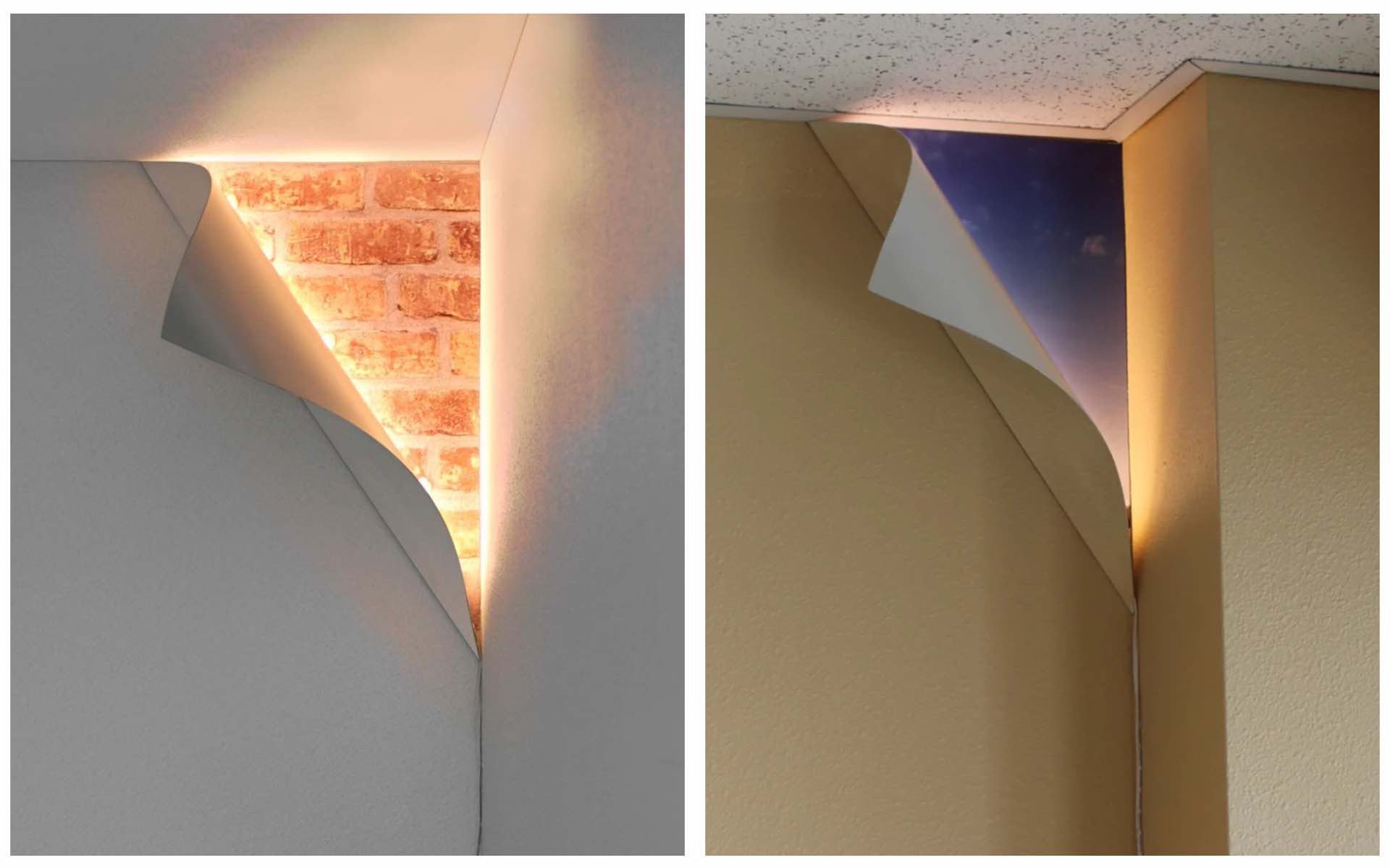 HomeConcept "Big Reveal" LED Corner Light
If the idea of tiny worlds hiding between your books appeals to you, then you'll probably love this novelty LED corner light, which gives the illusion of your wall peeling away to reveal a secret dimension lurking beyond, from which light shines through.
The light comes with three full-color "scenes" you can use: a brick wall, a cloudy sky, and some barnwood: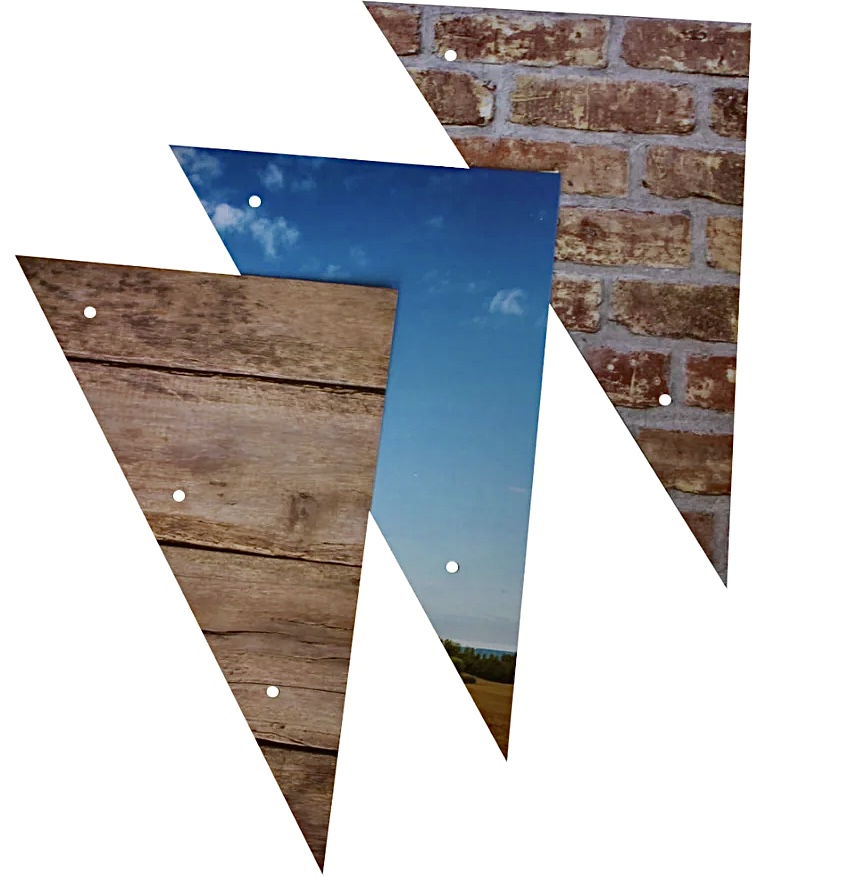 The LED is dimmable to your liking and remembers what you set it to between uses, which is nice. As another nice touch, the curved metal surface of the light can be painted to match the surrounding wall and thus enhance the illusion.
Get this conversation-starter light for $60 on Amazon.