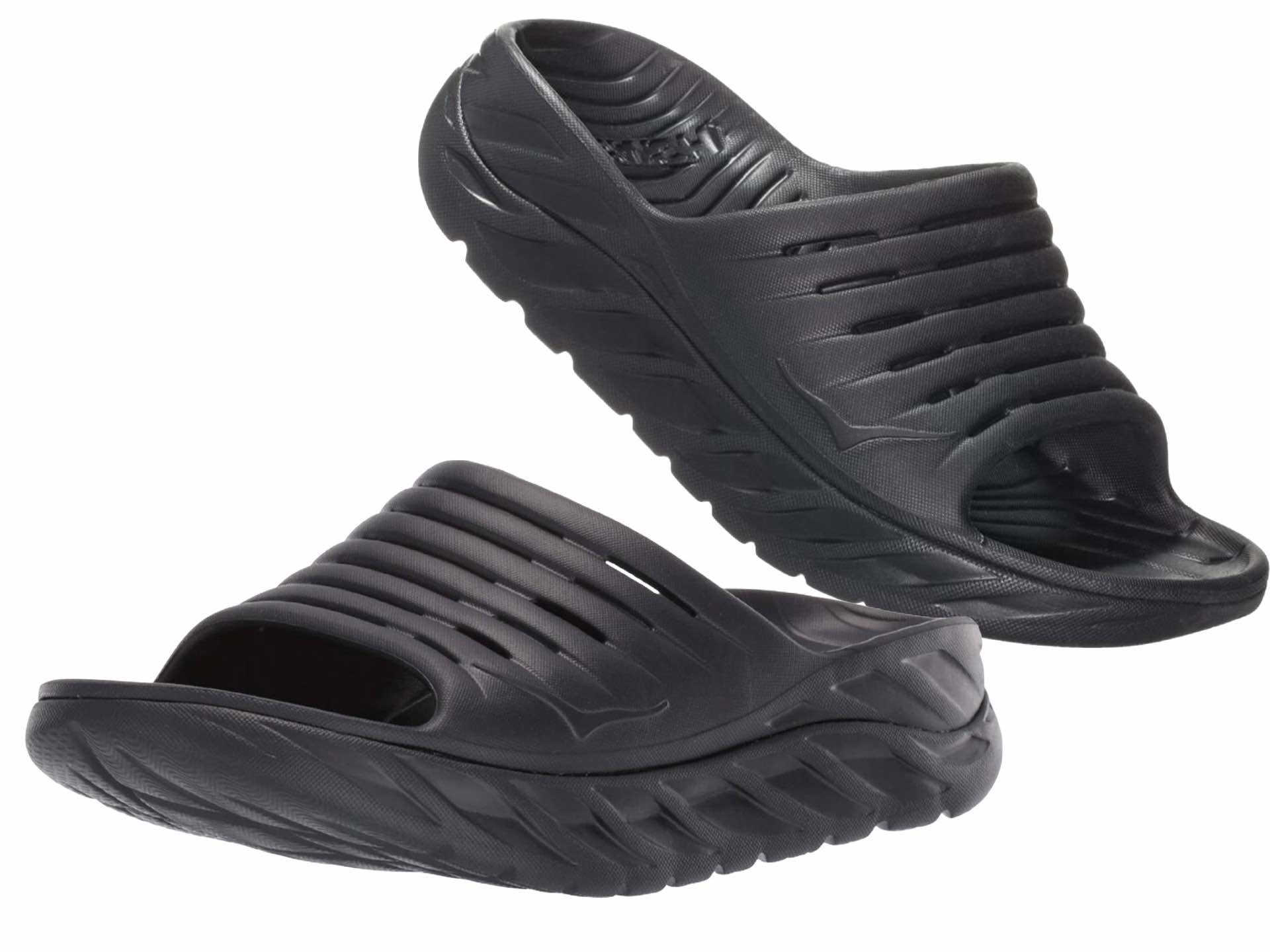 HOKA ONE ONE Men's ORA Recovery Slide Sandal
Definitely not going to win any style points for wearing these, but it's like walking on clouds.


If you do a lot of running, you know what torture it can be to merely walk on a hard floor the day after an intense workout or race. Your feet need some recuperation time, but you're also a busy person who can't just lie around all day, so what to do?
When the pain hits, slip on HOKA ONE ONE's ORA Recovery Slide Sandals and enjoy pure comfort and relief with every step. You'll almost forget you even had foot pain as you go about your day, whether you're standing for hours at work, doing a gentle hike to loosen up those achy post-marathon muscles, strolling down to the convenience store, or simply moving about your home on tile or wood flooring.
The difference these sandals make is incredible, and worth every penny. Get your pair for $50 from HOKA's site or you can check the Amazon listing to see if the price there comes back down to a similar level. (As of New Year's Eve 2021, they're about double the price on Amazon for some reason.)