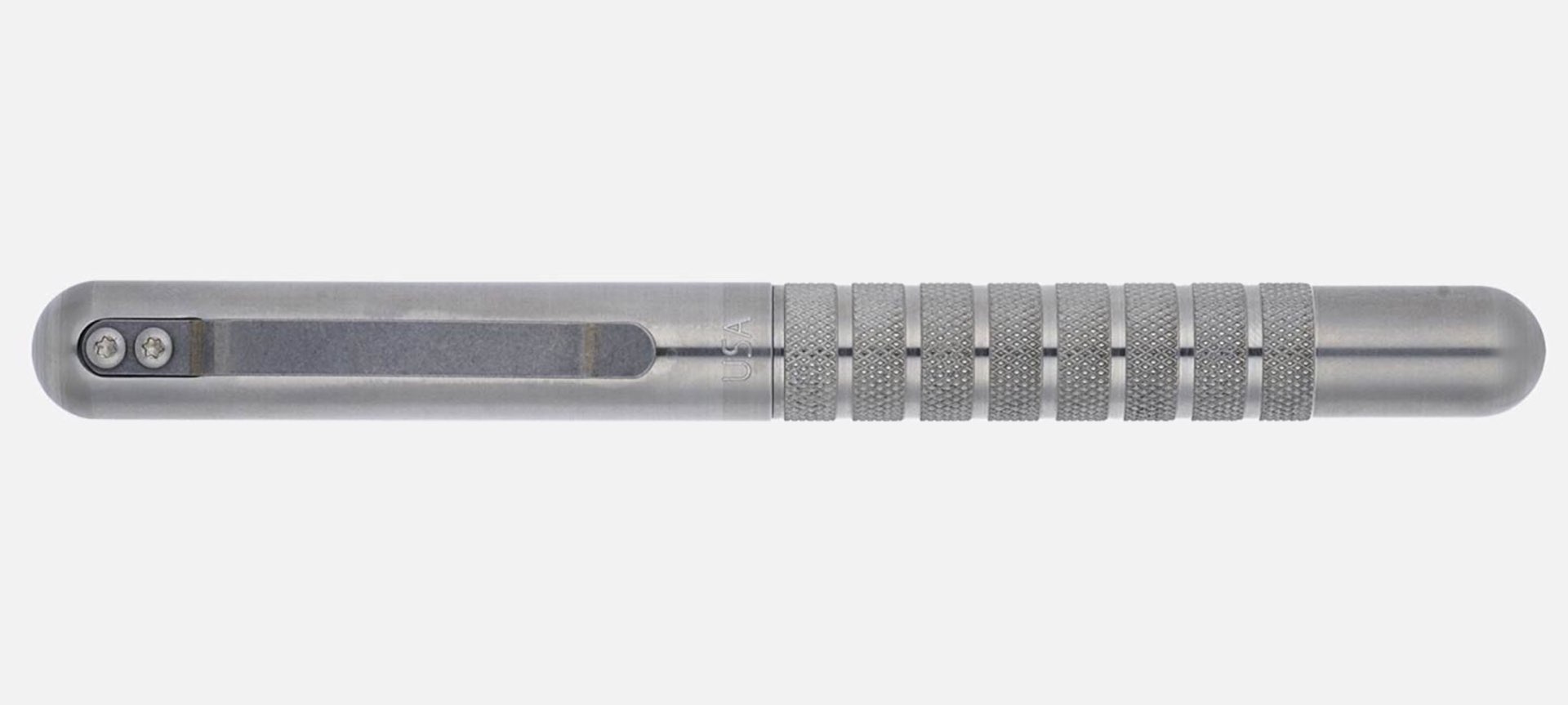 Hodinkee Embassy Pen
Hodinkee's stainless steel Embassy Pen may or may not necessarily qualify as a "tactical" pen, but it's certainly sturdy enough to get the job done if need be. In any case, you'll be able to write with it in literally any situation or environment thanks to its included Fisher Space Pen cartridge. It works in zero gravity, upside down, underwater, and in virtually any temperature/climate.
I like Hodinkee's description of the pen:
Dubbed "The Embassy Pen," these government issued writing utensils were given to foreign service workers to carry inside foreign embassies when all other forms of weapons were checked at the door. […] Perfect for writing on anything, under any circumstances; knocking out an assailant with a precision blow to a pressure point; rebuilding a literate civilization after the Big One…you get the idea.
The stainless steel version of the Embassy Pen is $98 at Hodinkee. You can also select a brass or black aluminum version for $95.