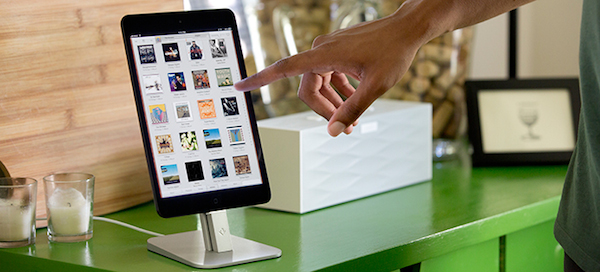 HiRise for iPhone 5 and iPad mini
Look, I'll level with you. If I have even the remotest need for a product that Twelve South makes, I'll probably end up with at some point.
The new HiRise for iPhone 5 and iPad mini is no different. Equipped with a spot for Lightning connector (you have to bring your own cable), the new brushed metal stand is designed to keep your iPhone 5, new iPod touch or iPad mini elevated, up off your desk.
With height-adjusting cable clips and a movable rear support, the Hi-Rise will work with most third-party cases. The minimal design means your device's speakers and headphone ports are easily accessible at all times.
With your iPad mini upright and easier to see, I could see this being really neat with something like Panic's Status Board for iPad. FaceTime comes to mind, as well.
If you want to use your iOS more day-to-day at your desk, check this thing out. Twelve South builds great products, and this doesn't look like it's going to change their track record of making really useful, elegant accessories for Macs and iOS devices.