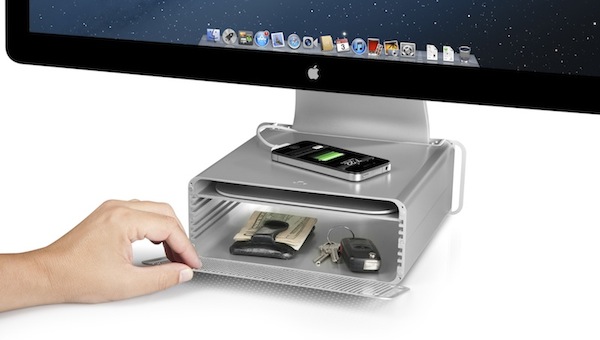 HiRise Stand for iMac and Cinema Display
Currently, I have two books under the foot of my 27-inch LED Cinema Display.
Per their usual style, TwelveSouth has a better option. The HiRise is a stand for your iMac (or Cinema Display) that's made from aluminum and stamped steel. It's got six different height settings, including one that will align a Thunderbolt Display and iMac perfectly.
Inside, the stand doubles as storage for things like your keys or wallet. Currently, mine are piled up on the foot of my display.
This thing could really tidy up my desk. I'm thinking about dropping the $79.