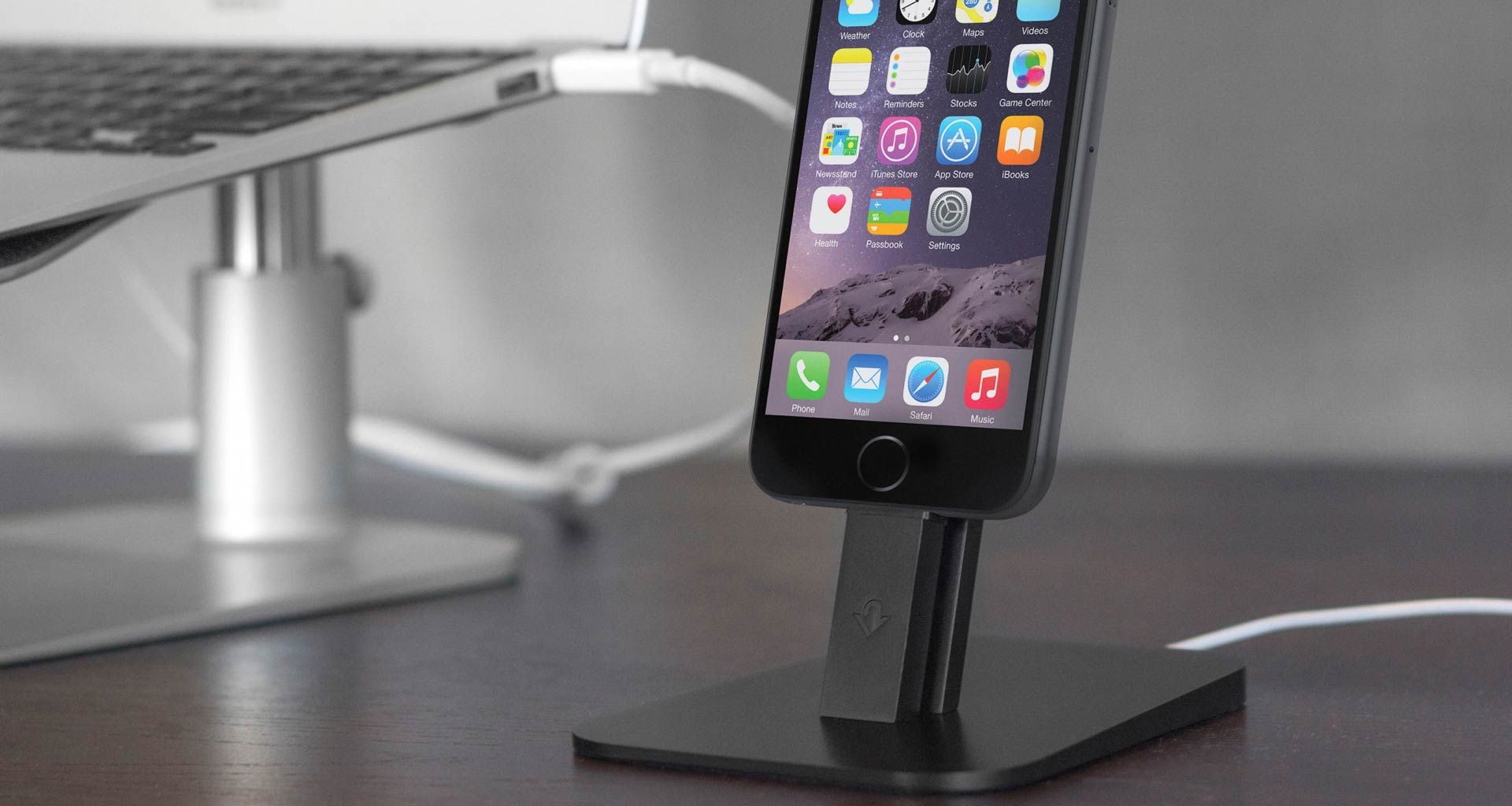 HiRise Dock Stand for iPhone 6 (and 6 Plus)
Speaking of iPhone 6 accessories, if you're on the look out for an awesome new stand-slash-dock for your new iPhone, check out the HiRise. It's adjustable, so it can handle your iPhone 6 or 6 Plus, with or without a case.
Heck, it can even handle your iPad mini or iPhone 5. It's versatile to say the least. Which means, that because of its open and adjustable design, the HiRise is future-proof. Meaning it'll still work with your iPhone 7 (assuming Apple doesn't redesign the Lightning connector).
Comes in matte black or silver, looks great on a desk or nightstand, and ships for free on Amazon Prime.