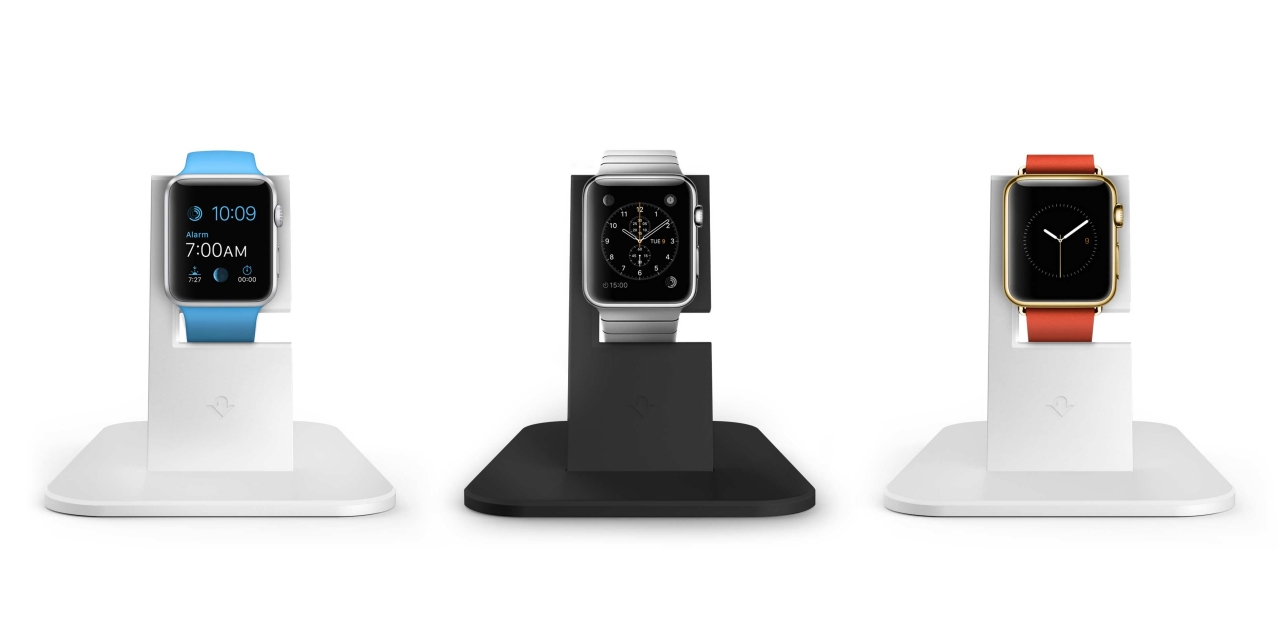 HiRise for Apple Watch
I'm a big fan of the HiRise Dock for the iPhone. It works with my Apple case and matches the design of my Rain Design mStand.
Twelve South has just announced they are working on a HiRise Stand for the Apple Watch. Like the HiRise Dock, it uses your existing charging cable. It takes just a second to insert the watch into the stand, and it works with any style band. It will be available in silver or black. I'll be buying this as soon as it is available.
HiRise for Apple Watch will be available in May for $49.99.