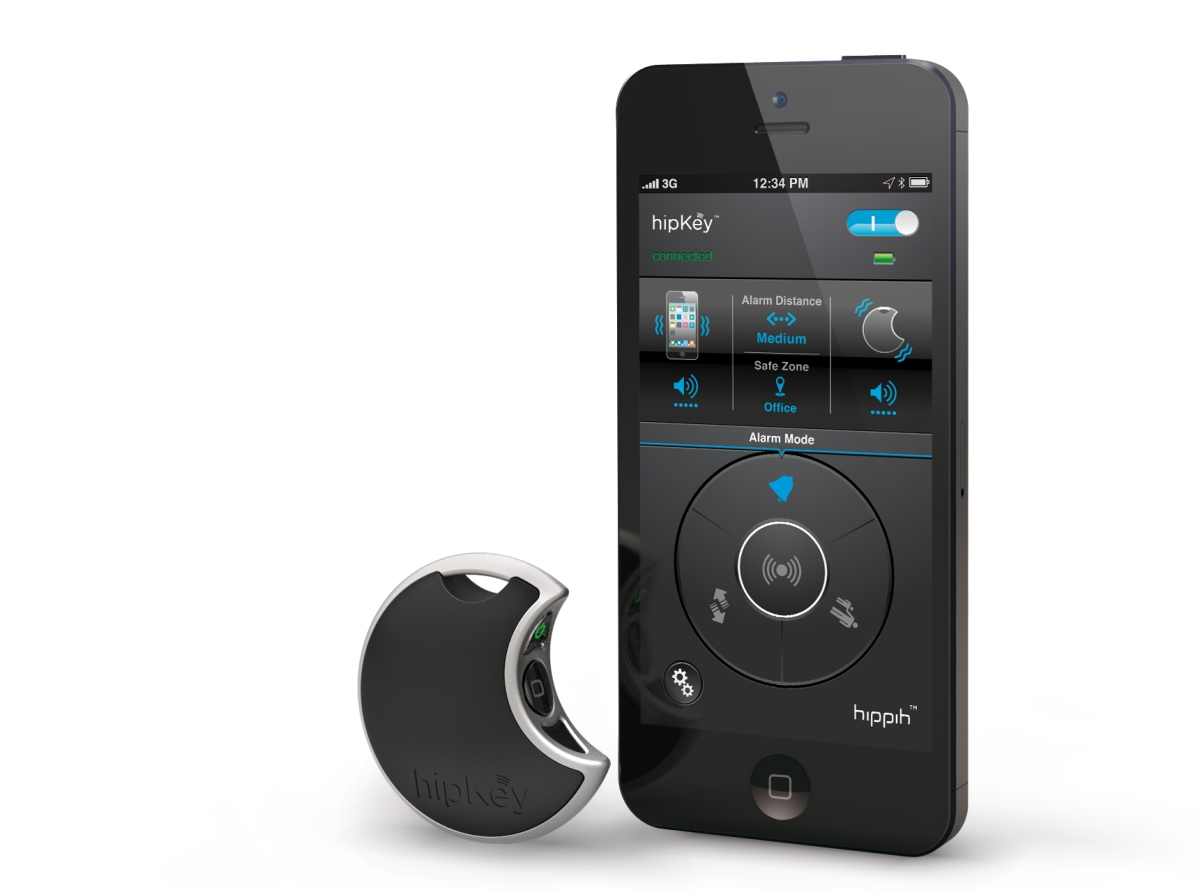 hipKey Proximity Alarm for iPhone and iPad
If you've ever lost your keys or your iPhone, the hipKey is for you. Once you've paired it with your iDevice via Bluetooth, you open up the free companion app and set up a geofence range between 2-50 meters. If the two devices become separated by a distance outside that range, you'll be notified by a combination of vibration and a beeping alarm.
The hipKey is designed to be attached to a keyring, but it could feasibly be placed in your kid's pocket or attached to their clothes so they can't run far away at the park without you knowing. It's available for about $90 at the Apple Store website.