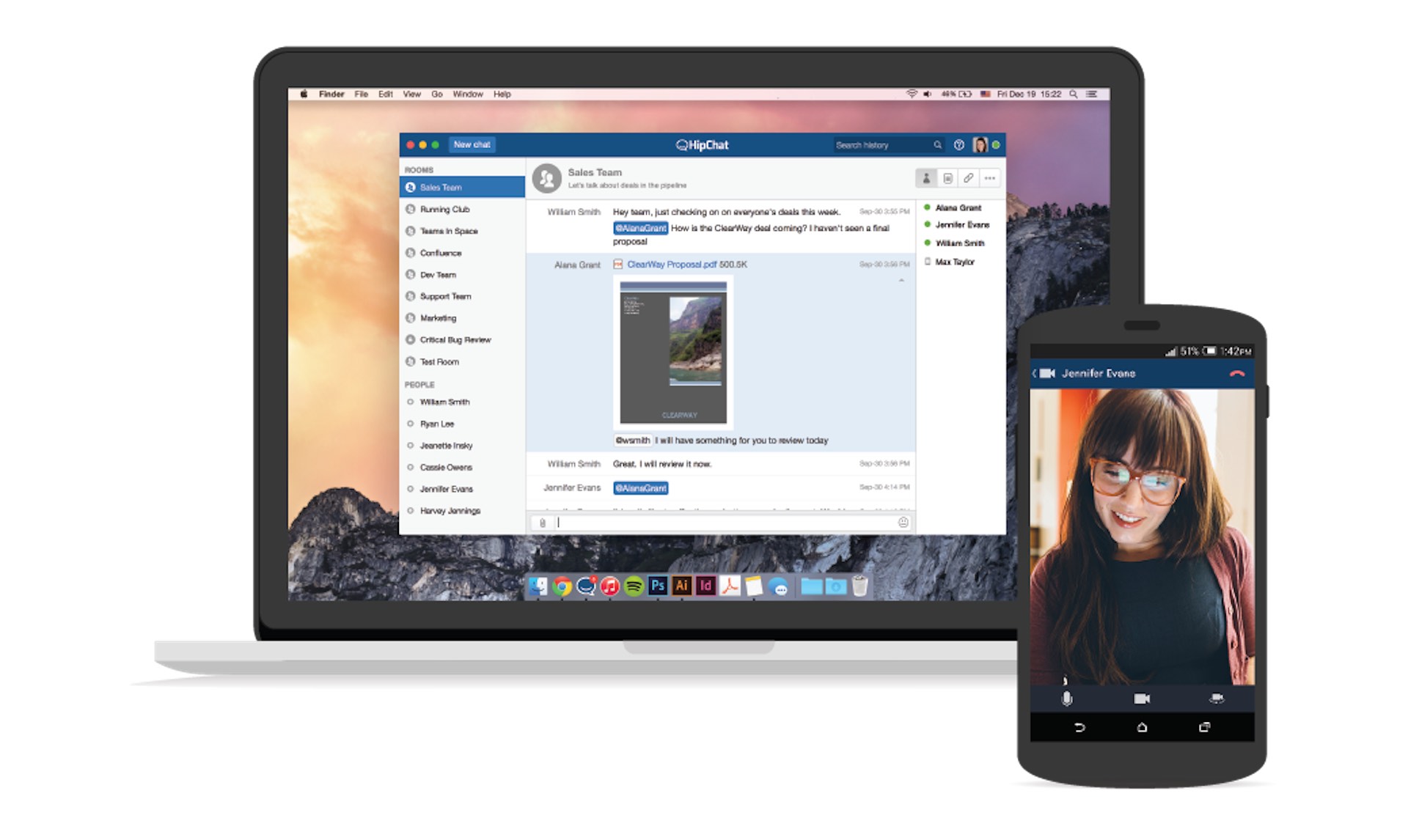 HipChat (Sponsor)
For much too long email has been the main medium for communication at work. While email isn't going away, team communication platforms like HipChat are allowing for more collaborative and productive communication experiences between co-workers.
HipChat combines every communication method you'd ever need — IM, group chat, screen sharing, file sharing, link sharing, video and voice calling — into a single solution. Working remotely, working across time zones, and working with the person right next to you becomes infinitely simpler and more efficient.
Create a chat room for your team or project so you can brainstorm, discuss work, or share files all in one place. Everything in HipChat is archived and searchable by keyword so you go back to a conversation whenever you want. @mentions allow you to bring your co-workers instantly into a conversation so you can get all of the right people involved in the discussion.
Best of all, HipChat is completely free for unlimited users. The Basic plan offers everything you need to get your team started: group chat, IM, file sharing, unlimited users and integrations. And if you're interested in video chat and screen sharing, HipChat Plus is just $2/user per month.
Get your team on HipChat, sign up for a free account.
* * *
Our thanks to HipChat for sponsoring the site feed this week. Sponsorship by The Syndicate.