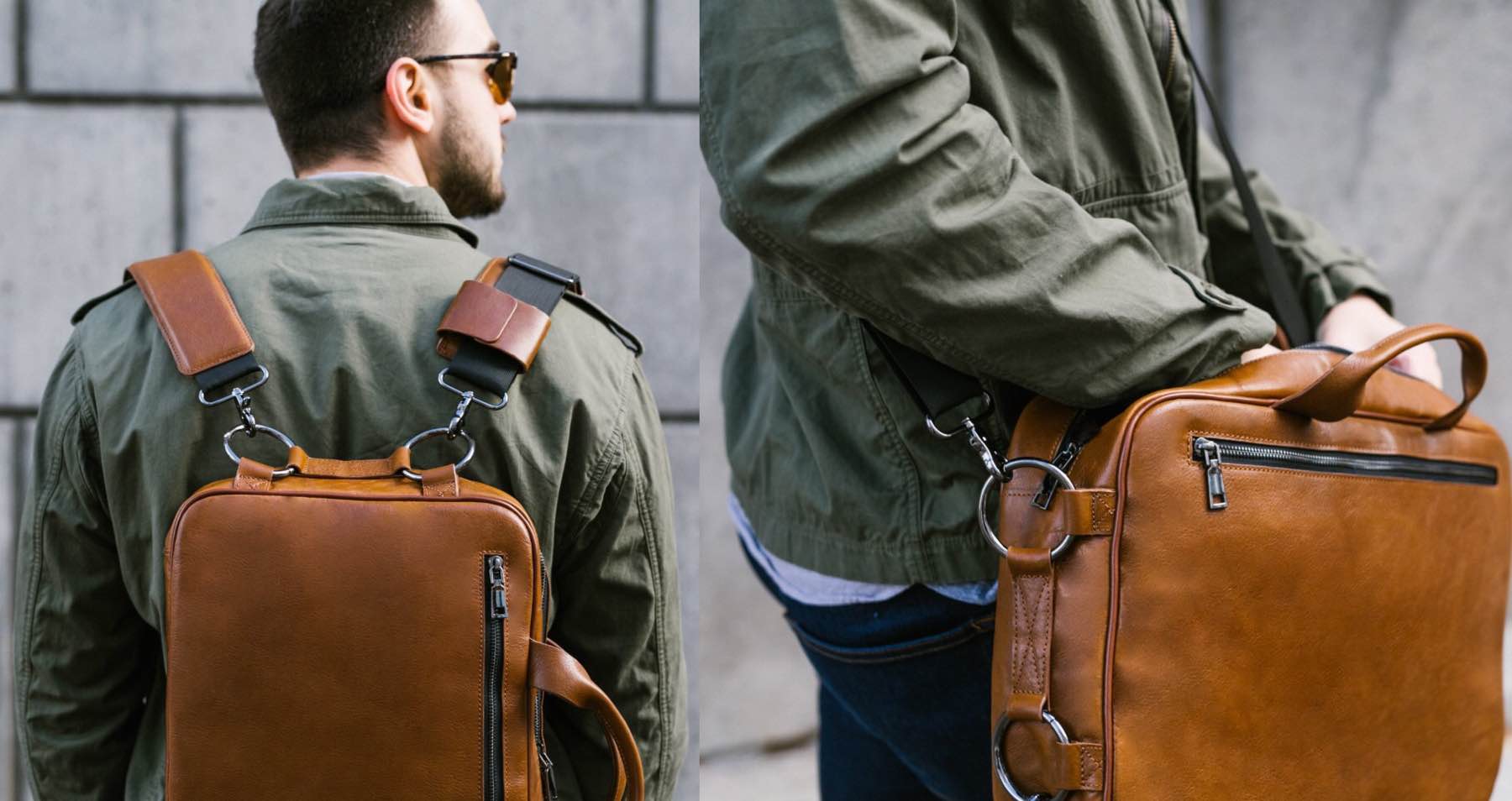 Hillside Industries "Meridian" Backpack & Messenger Bag
There are many bags in the world that convert from messenger bag to backpack and back again, but I'm not sure I've ever seen one that lets you do so while you're still wearing it. The Meridian is a new bag being Kickstarted by Hillside Bag, and it's designed to do just that.
The continuous strap/ring system that makes this transition possible is a pretty clever innovation. Here's what it looks like in action: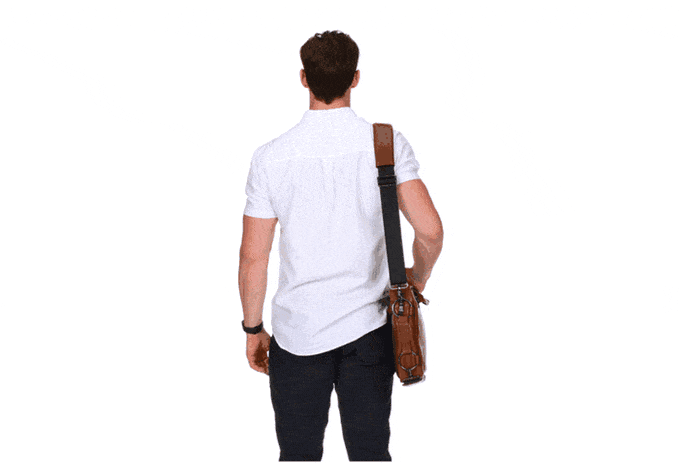 This thing is like four bags in one, really:
Backpack
Messenger
Cross-body bag
Briefcase (using the top grab handles with the shoulder strap removed)
Whether you're commuting, cycling, going through airport security, or headed to a business meeting, the Meridian has a suitable mode for the occasion.
On the front of the bag is a zippered padded compartment for a 15″ laptop, which is always easily accessible for when the TSA wants you to take it out. Inside the bag is a large neoprene sleeve, four smaller organizational pockets, and a zippered privacy pocket.
The Meridian is also equipped with non-slip shoulder pads for comfort and easy bag transitioning, gunmetal-coated metal clips and rings, and YKK zippers.
As of March 20th, 2019, the Kickstarter has already doubled its funding goal and still has two weeks to go. If the "flash sale" and "early bird" tiers run out after I write this, you can back the project at the $209 level or higher to get the Meridian in brown or black full-grain leather, which will eventually retail for $275.