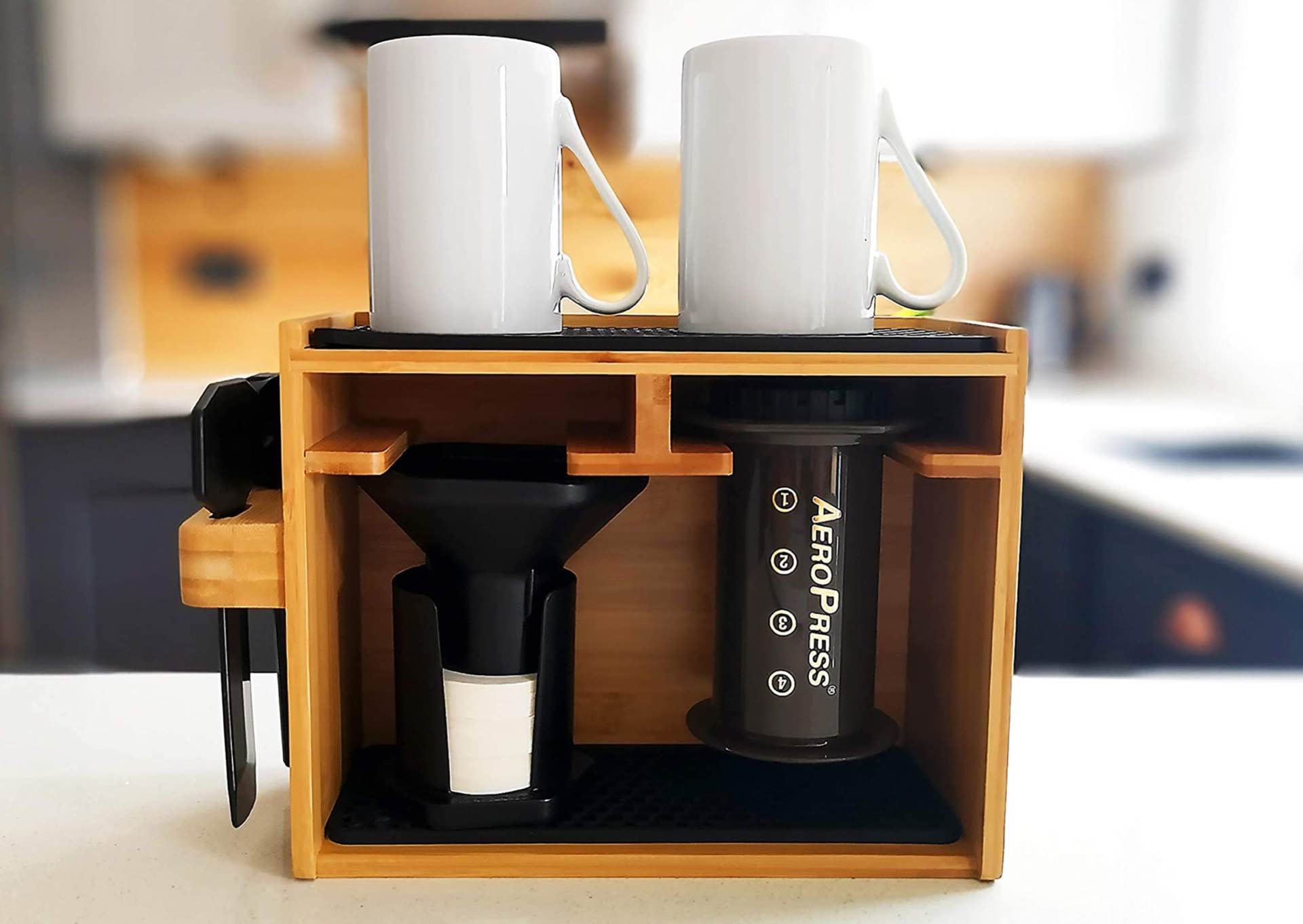 Hexnub Premium Bamboo Organizer + Stand for AeroPress
In our recent guide to accessories and attachments for the AeroPress, we included this nice little bamboo stand, which gives your coffee maker and its accoutrement a place to rest when you're not using them.
If you've got the counter space, its bigger sibling is even more useful to have around, as it can accommodate two coffee mugs up top instead of one, and it lets you hang the AeroPress' two plunger pieces separately for better drying. Like the smaller version, the side of the caddy has slots for the official stirrer and coffee scoop.
On top and inside of the stand are silicone mats that keep the bamboo protected from any residual heat in the AeroPress itself or any mugs you place on it. They're easy to rinse off when needed, and even the bamboo only needs to be wiped down with a clean damp cloth once in a while to maintain its good looks.
Get this bamboo AeroPress organizer for $40 on Amazon. The smaller one is $32.