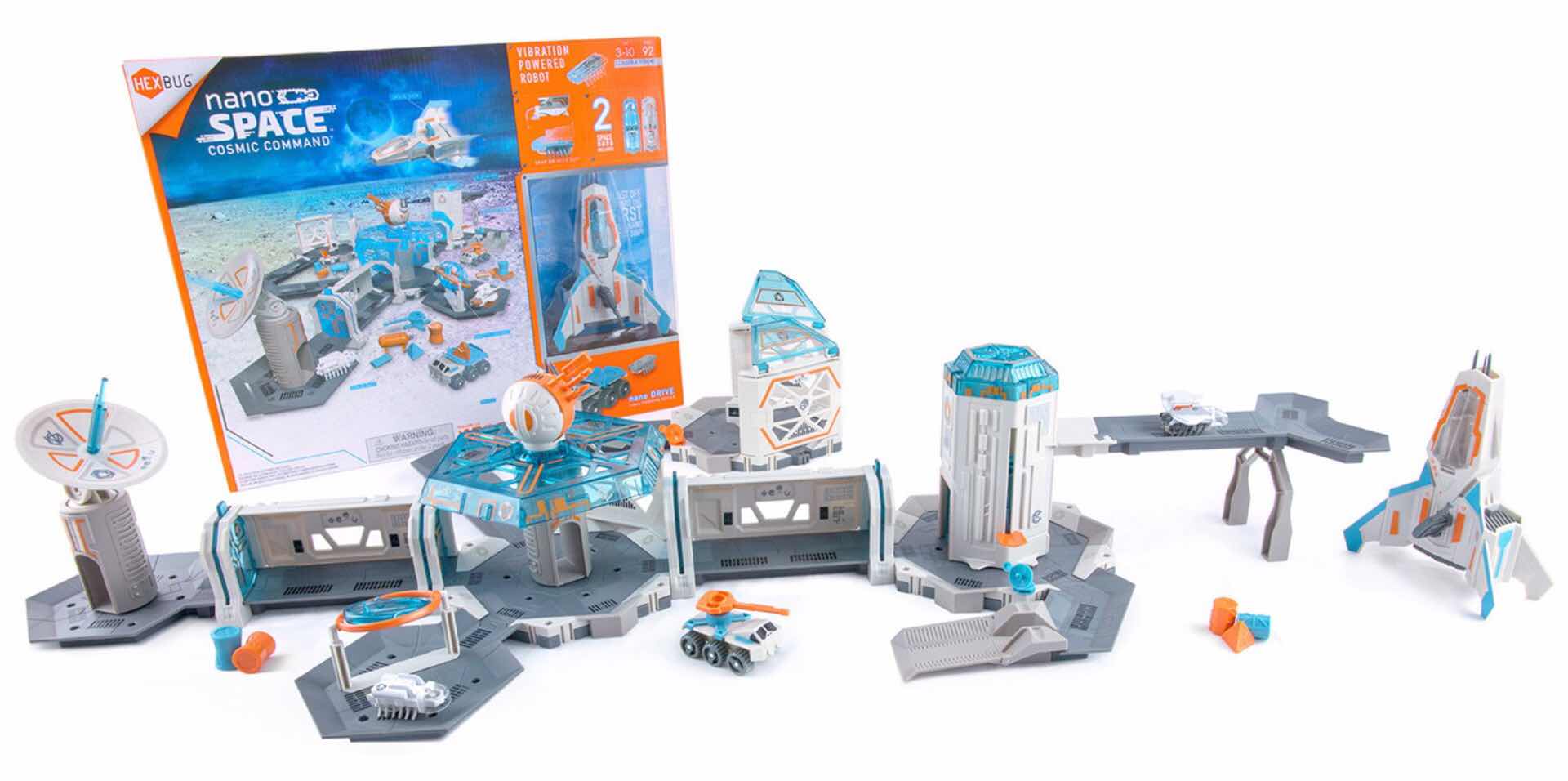 HEXBUG nano Space "Cosmic Command" Playset
My son's latest obsession is the HEXBUG line of mini-robotics toys, particularly the "nano" series. He just loves watching those little self-propelled critters roam around and do their own thing.
The HEXBUG nano Space Cosmic Command playset takes that kind of exploration to a whole 'nother level — namely, into deep space. It's a totally interactive and modular "scene" set aboard an outer space mission base, with plenty of activities and features to keep the nano bugs busy (two of which are included, and you can of course add your own).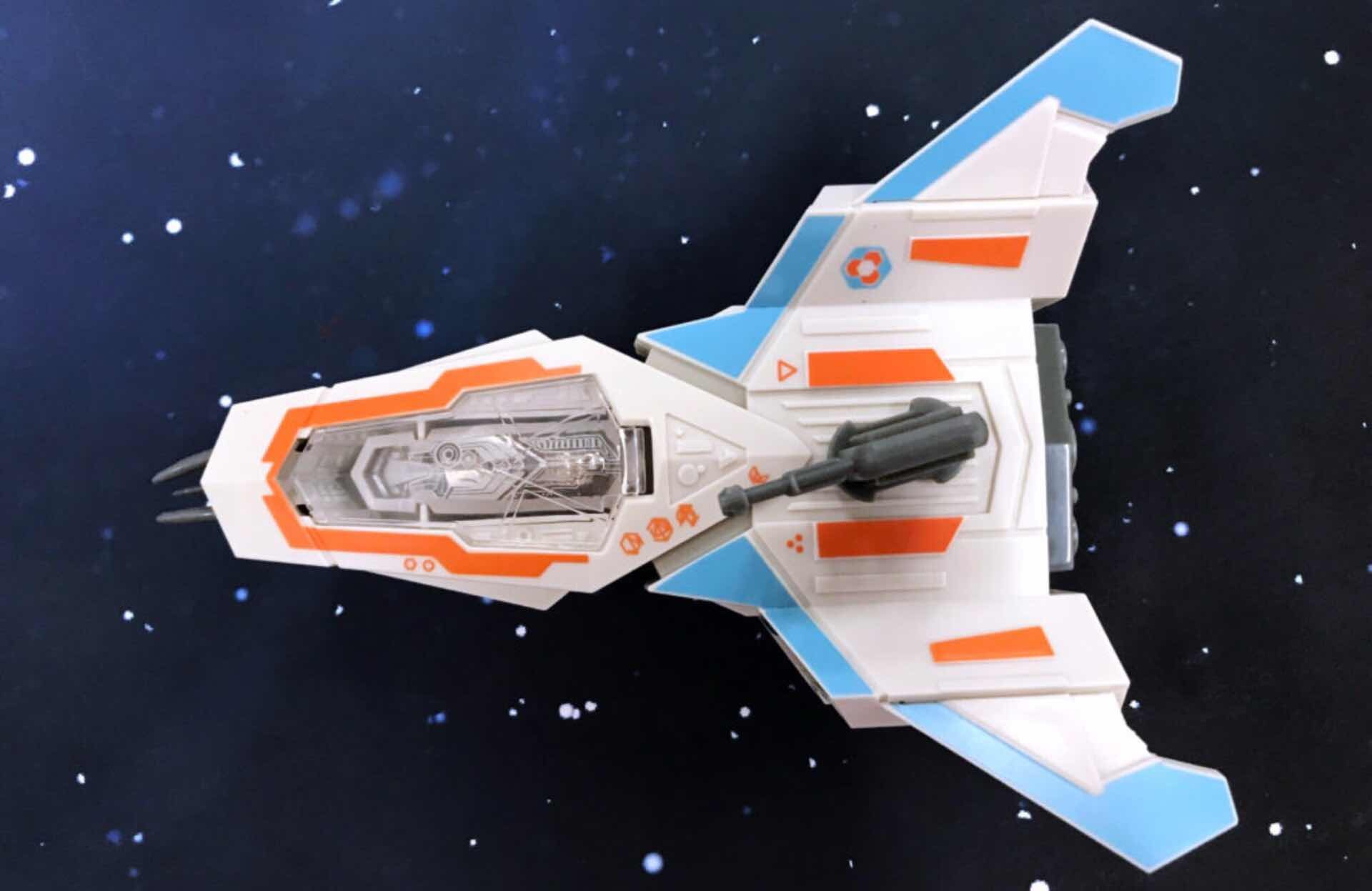 It's got a rocket ship, a "gravity trainer" gyroscope, an airlock passage, space suits for the bugs to wear, customizable rovers they can drive, an elevator, and more. It'll take a while before you run out of things to try here.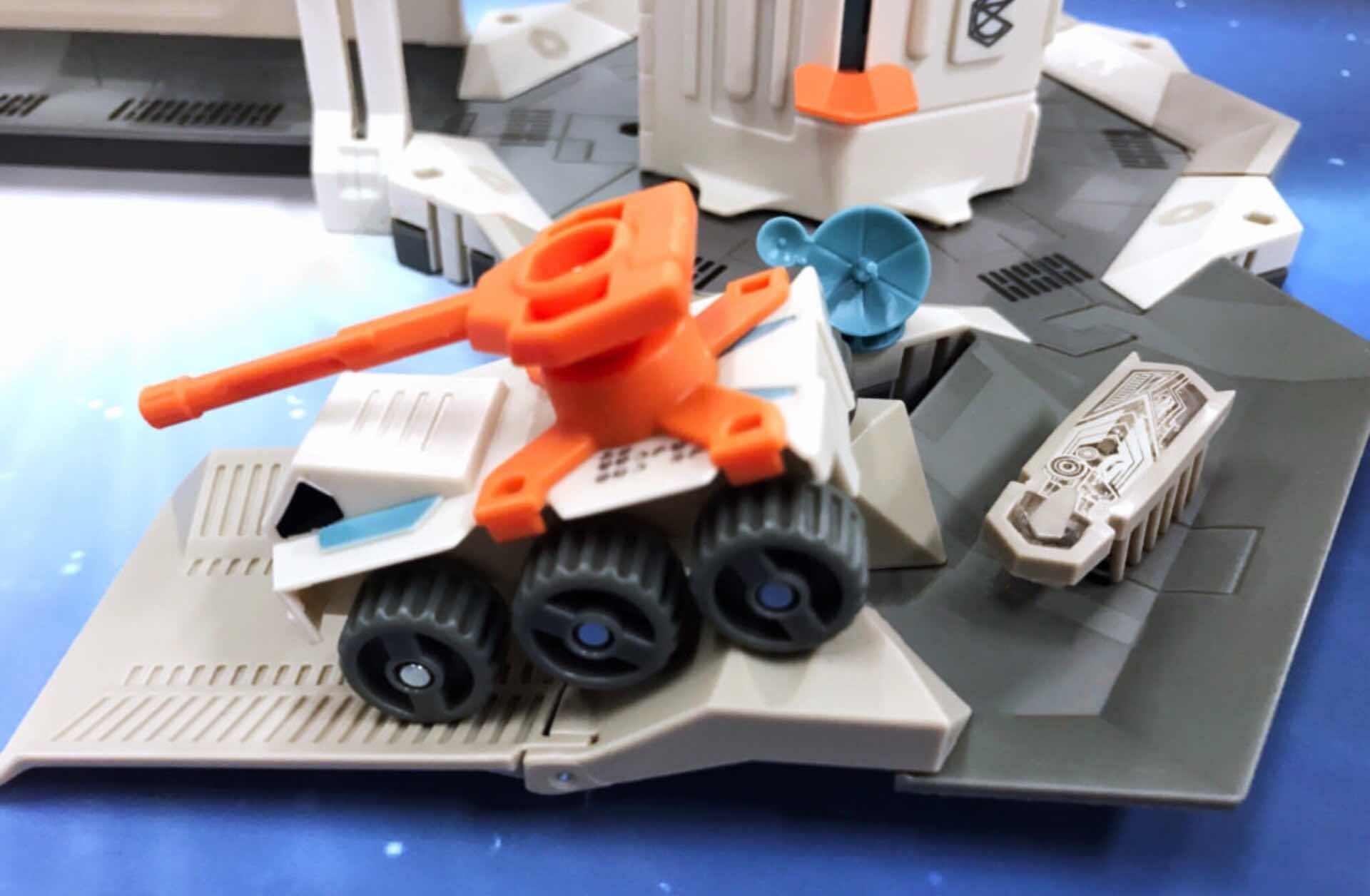 They have a blog post offering a photo tour of the set, but if you've got 20 minutes or so to spare, Lucky Penny Shop made a YouTube video showing the set being put together, along with the various ways you can play with it (you don't have to watch the full half-hour; feel free to skip around):
The amount of detail in this set is pretty impressive, and as a lifelong outer space nerd myself, I approve of the designs, accessories, and overall fun you can have with it.
Get the set for $50 on Amazon.