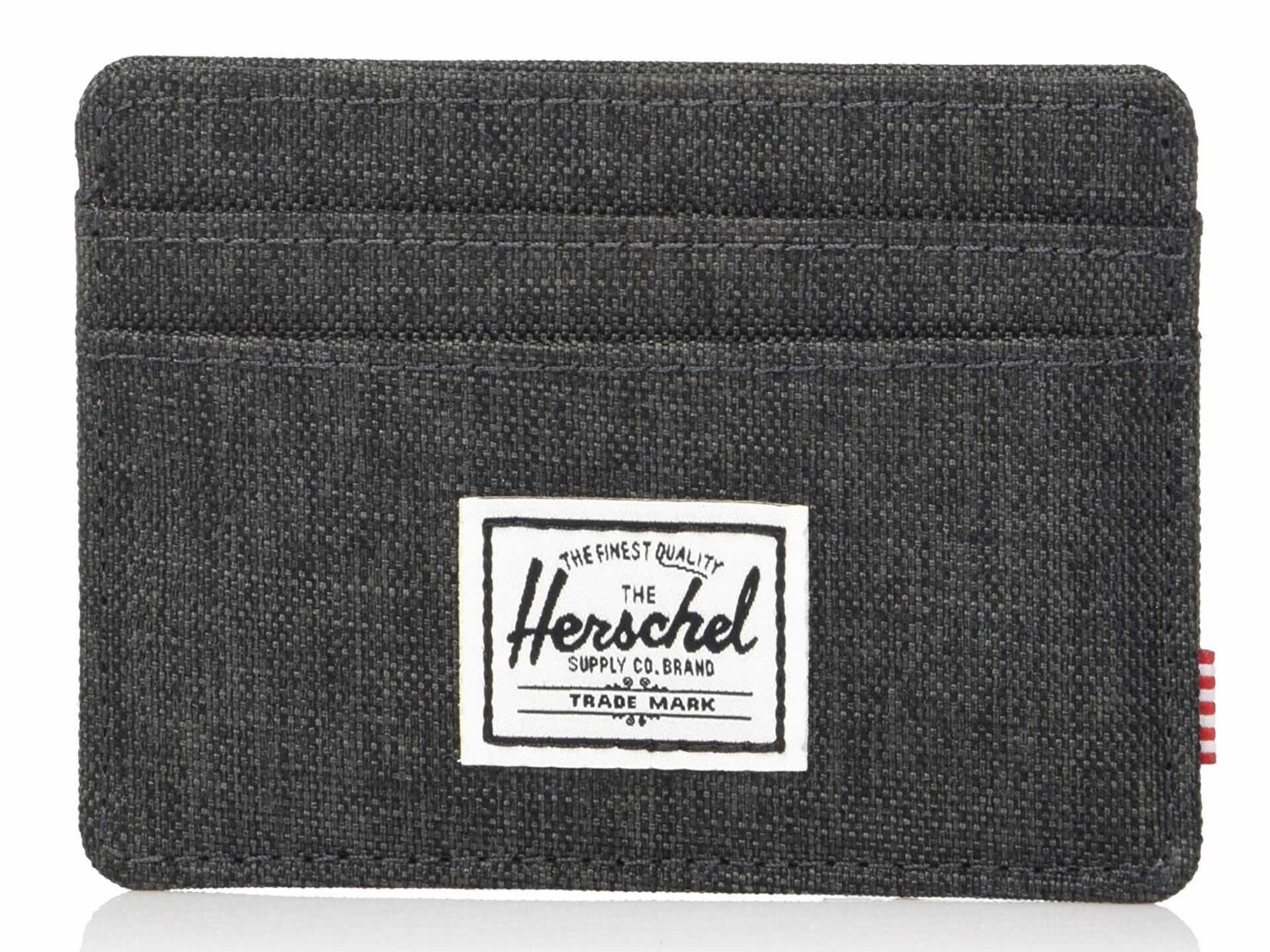 Herschel Supply Co. "Charlie" Wallet
We love a good slim wallet around here at T&T, and the "Charlie" by Herschel Supply Co. is about as minimal as it gets. It's got just two card slots on the front, two on the back, and a sleeve in the middle where you can stash a few bills or coins. That's it. You want bells and whistles, you gotta look elsewhere.
Okay, there is one bell (or is it whistle?): This 100% polyester wallet has an RFID-blocking layer to help keep your card information secure. Not to mention, it'll fit in pretty much any pocket.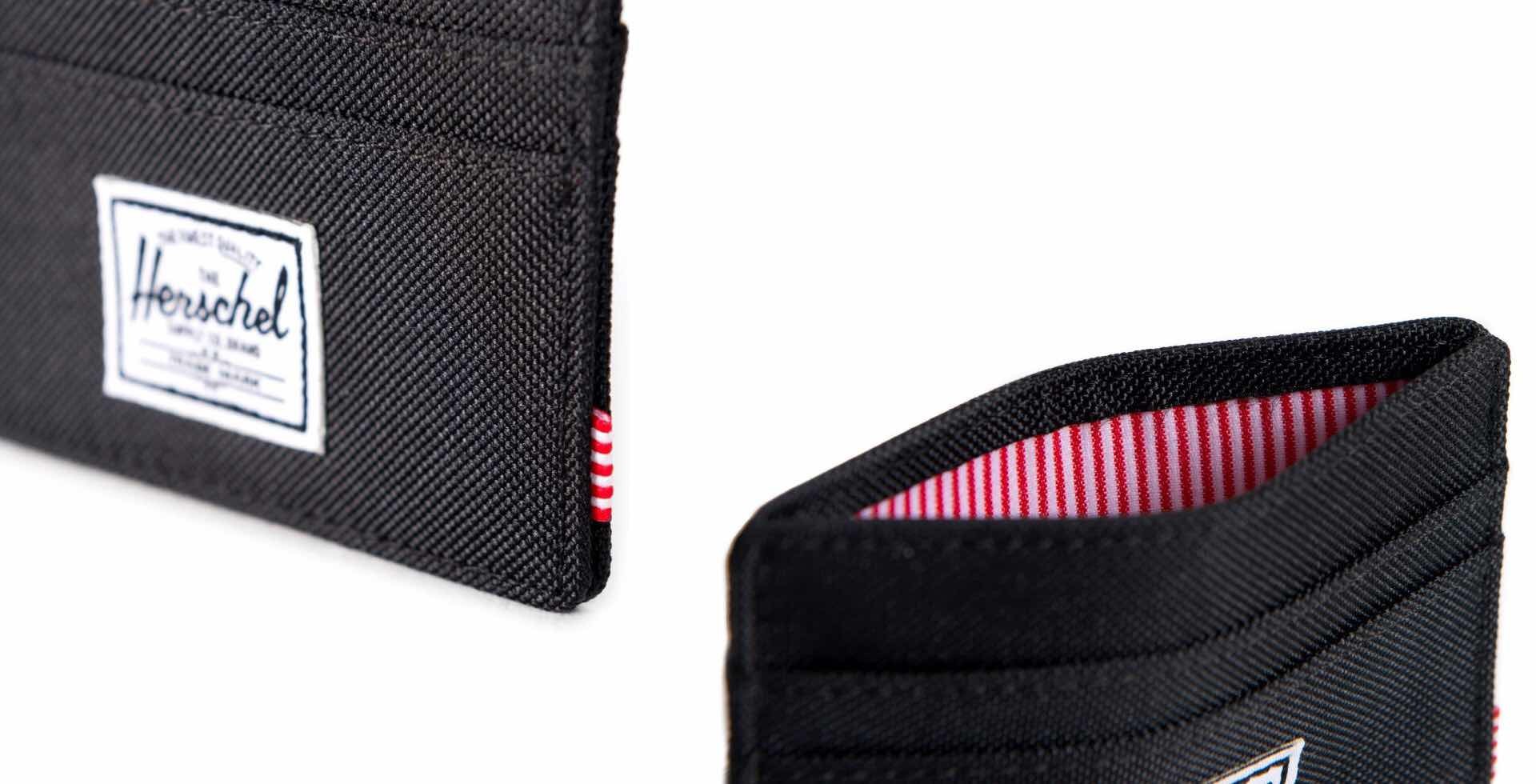 The inner sleeve is also lined with a striped fabric that offers a nice little splash of color every time you open it. It looks great no matter what color wallet you choose, and there are a lot to choose from. Several of the Amazon sellers at that link offer varying ranges of color choices, most of which are priced around $19–$25.