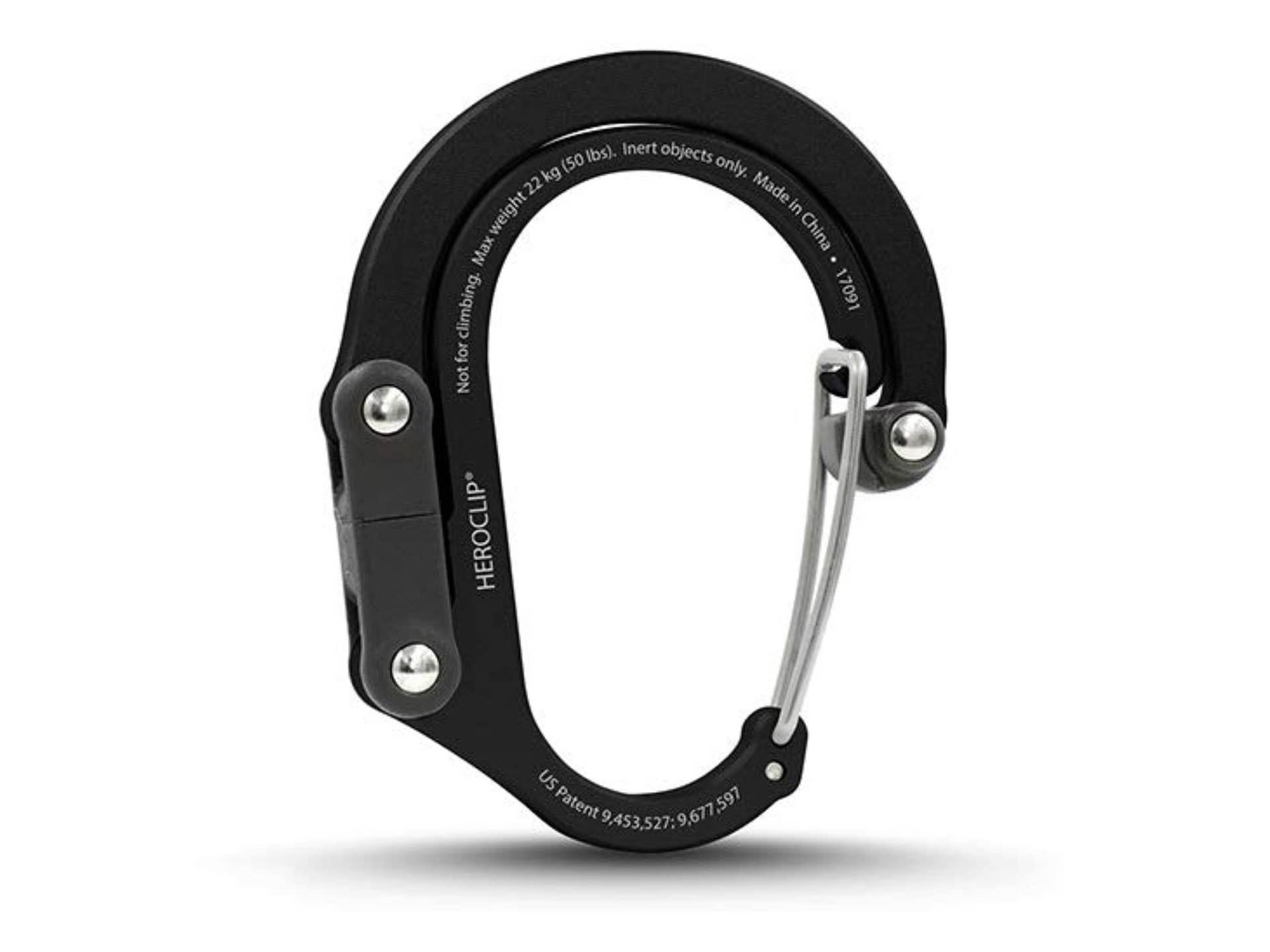 "Heroclip" Carabiner Clip and Hook
It's been a bit since I last wrote about carabiners, because I wait for particularly interesting ones before considering them for T&T.
The Heroclip is a perfect example of what does it for me. It looks like a pretty standard carabiner at first glance, but then you find out it has a rotating foldaway hook nested along the clip's spine, opening up so many possibilities: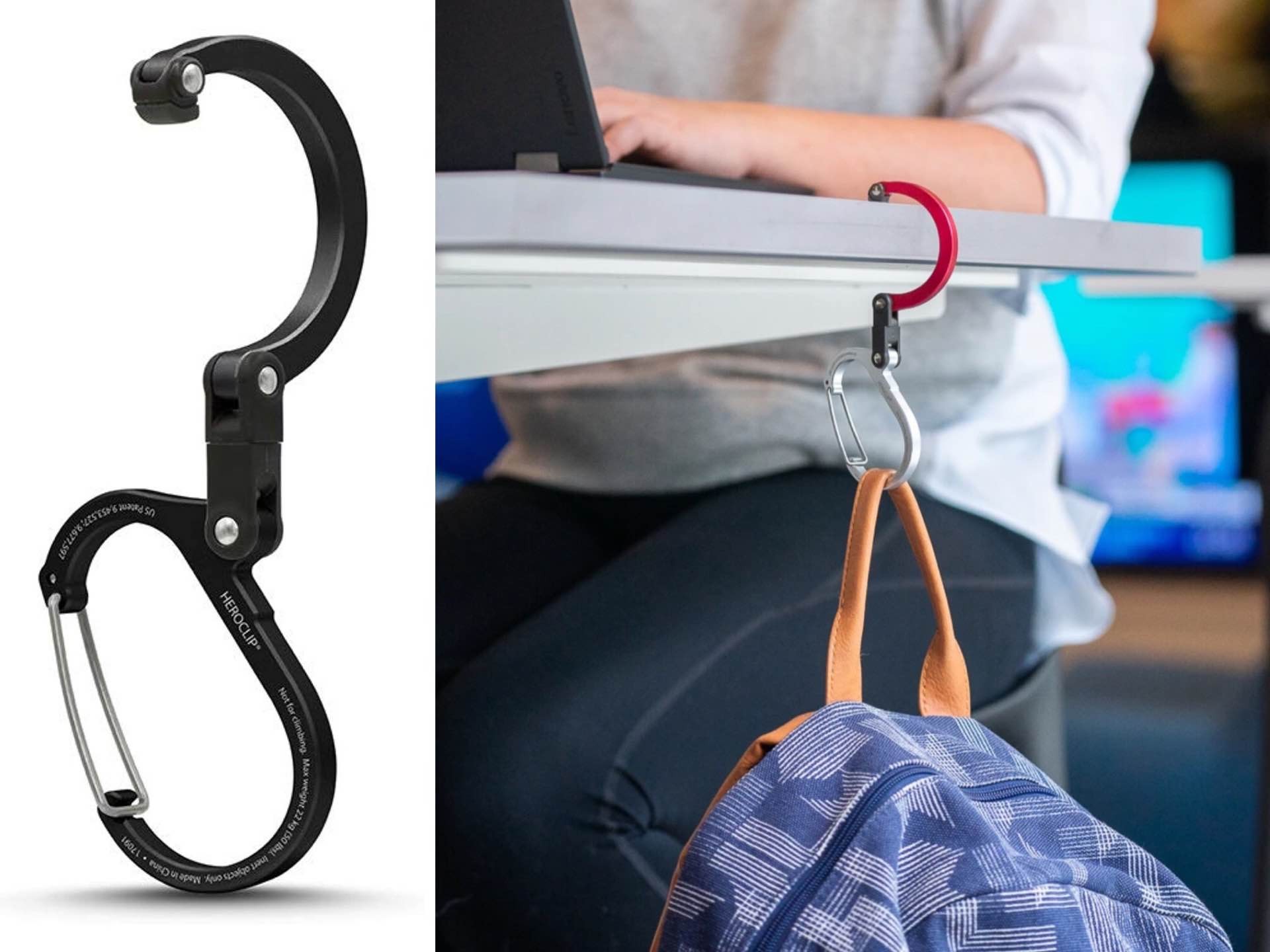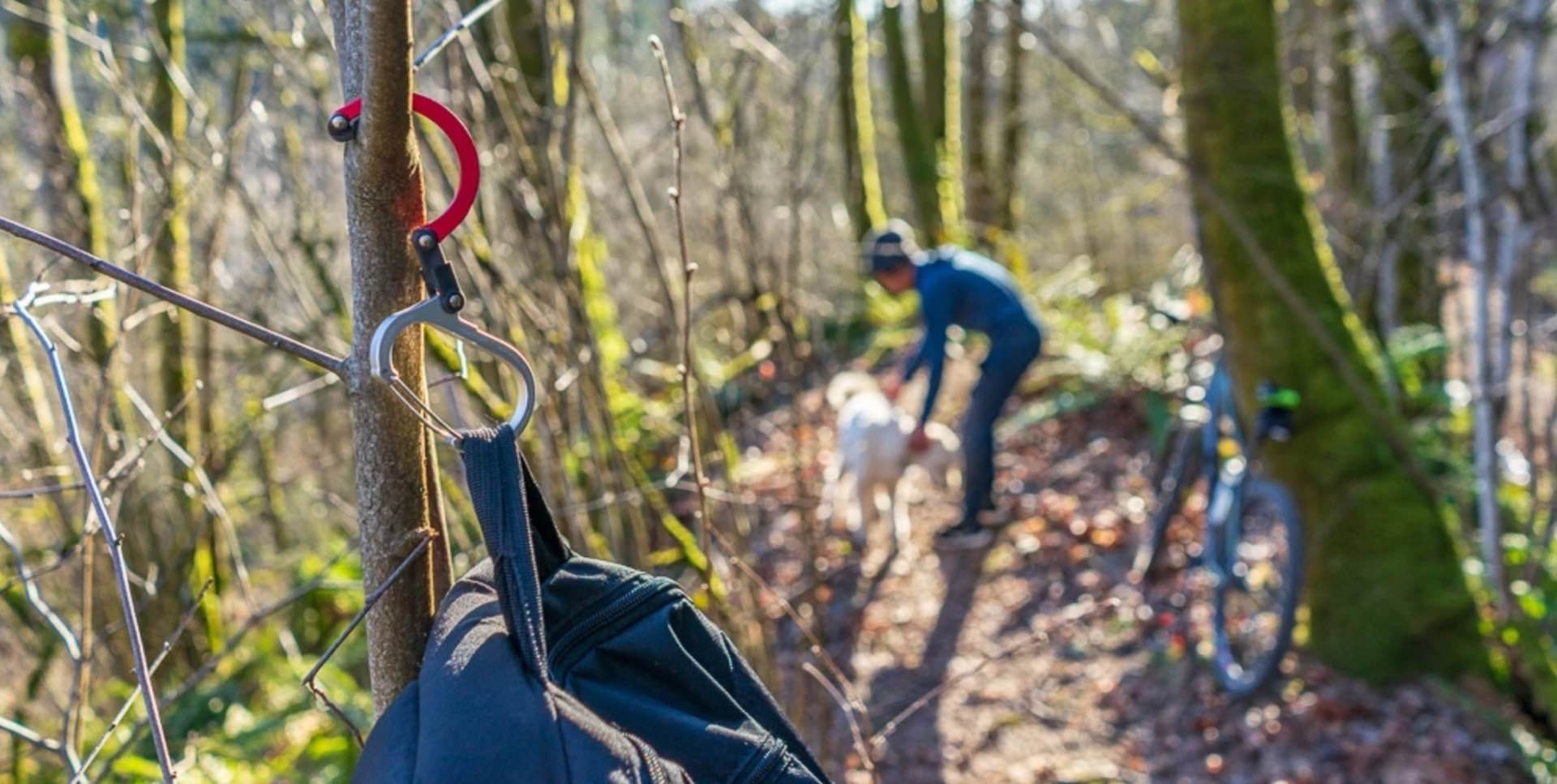 The hook is rubber tipped so you can hang it on the edge of a desk, table, or countertop without it slipping off. Other times, you can simply hang the hook on tree limbs, ladder rungs, car headrest posts, etc.
Or, you can use the carabiner side to clip onto the end of a hammock or elsewhere while using the hanging hook as your bag holder. It's a surprisingly versatile and ingenious doodad.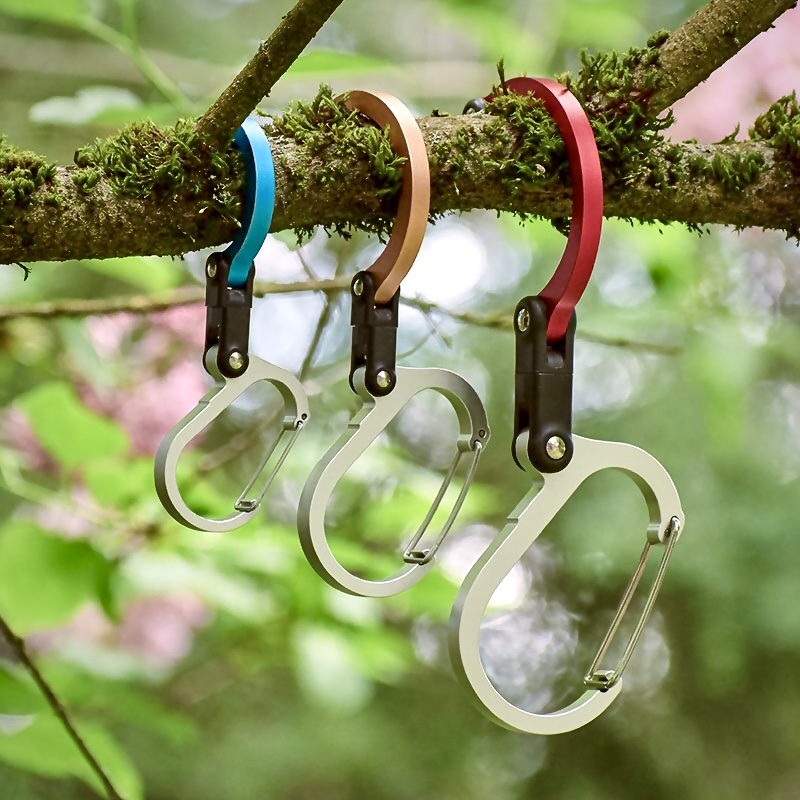 The Heroclip comes in three (rather oddly named) sizes, each in a variety of colors: