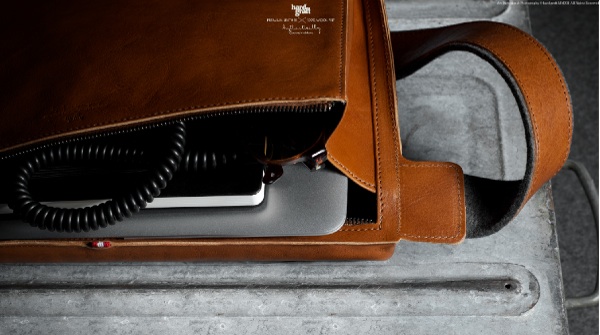 Heritage Flat Pack
This is the new version of the bag I have for carrying my Apple gear around the country. The stuff Hard Graft makes isn't cheap (I sold my original iPad and iPad 2 to pay for this bag), but that's the point. It's handmade from the finest and sturdiest materials, and it's built to last.
I searched for a long time trying to find just the right bag. I wanted one that would carry my MacBook Air and my iPad, or just my iPad and its Origami Workstation. The bag needed to be small enough that the iPad wasn't floating around in it. I also wanted a messenger bag that hung horizontally. The Flat Pack fit the bill exactly — except for one detail. I wished it were a darker color leather.
But now, Hard Graft's new version of the Flat Pack features that darker vegetable tanned Italian Leather for the entire construction of the bag. Simply put this is the highest-quality, most gorgeous bag you'll find for iPad and/or MacBook.