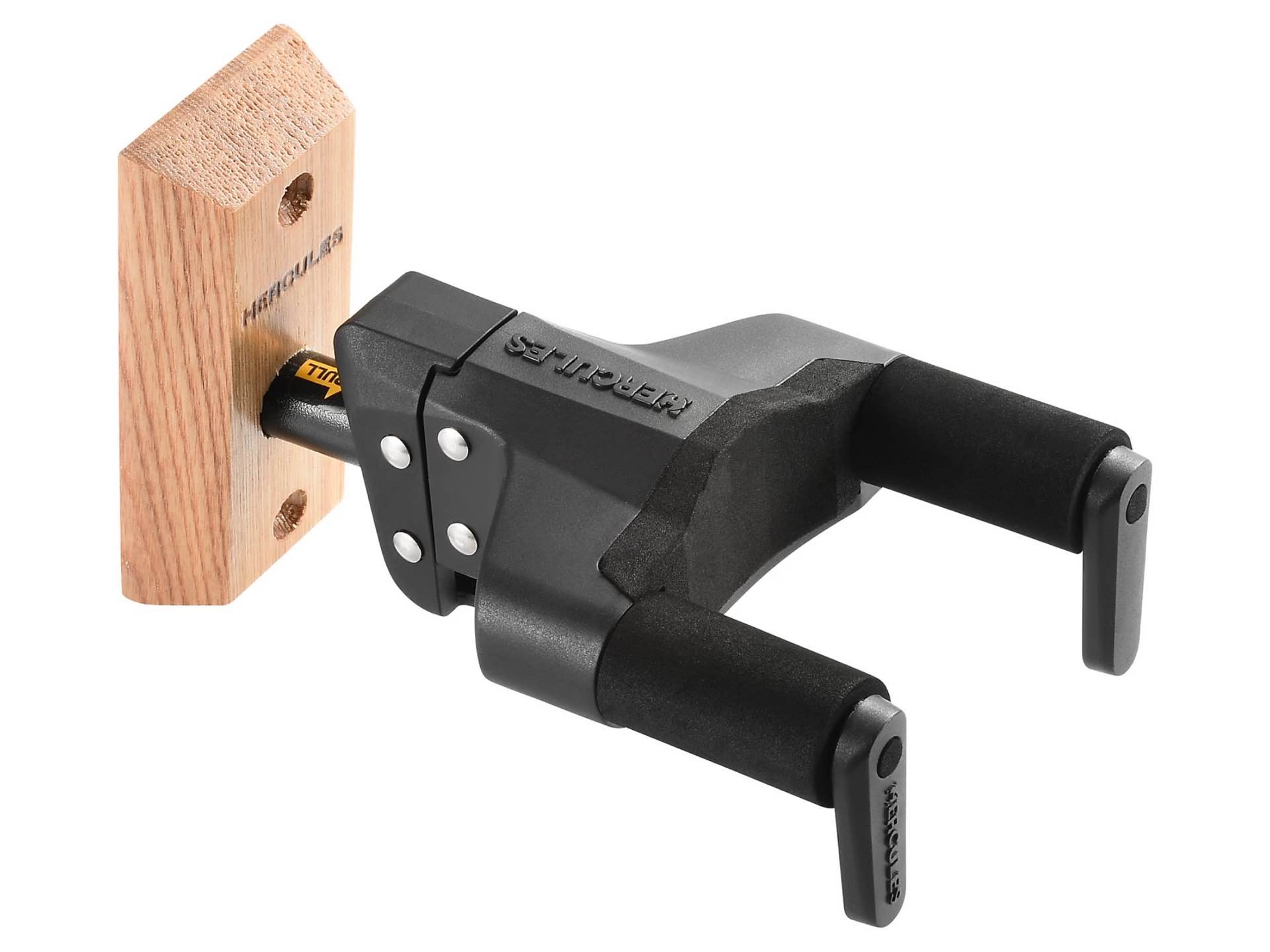 Hercules GSP38WB PLUS Auto-Grip Guitar Hanger
Once you've hit the point where you have two or more guitar floor stands laying around, you quickly start to realize just how much space the things take up. You can cut down a lot of that wasted space and regain the use of your floor with these nifty wall-mounted hangers from Hercules.
The way these differ from your everyday static wall hooks is that they have an auto-grip function that closes around the guitar's neck as you place it between the arms, then opens again as you lift the guitar away. Gimmicky? Maybe. But it sure looks and feels cool to use.
As many reviewers will tell you, the one caveat with these hangers is that while the product itself is awesome, the mounting hardware that comes in the box is pretty terrible. You'll want to head down to the hardware store and pick up a few longer, heftier screws so there's absolutely no chance of them falling out of your wall studs. I'd recommend deck screws that are at least 3″ long. A minor annoyance, yes, but that small price is worth protecting your much more expensive investment. 🎸
Get a single hanger for $21 on Amazon. You can also get a 3-pack for $58.