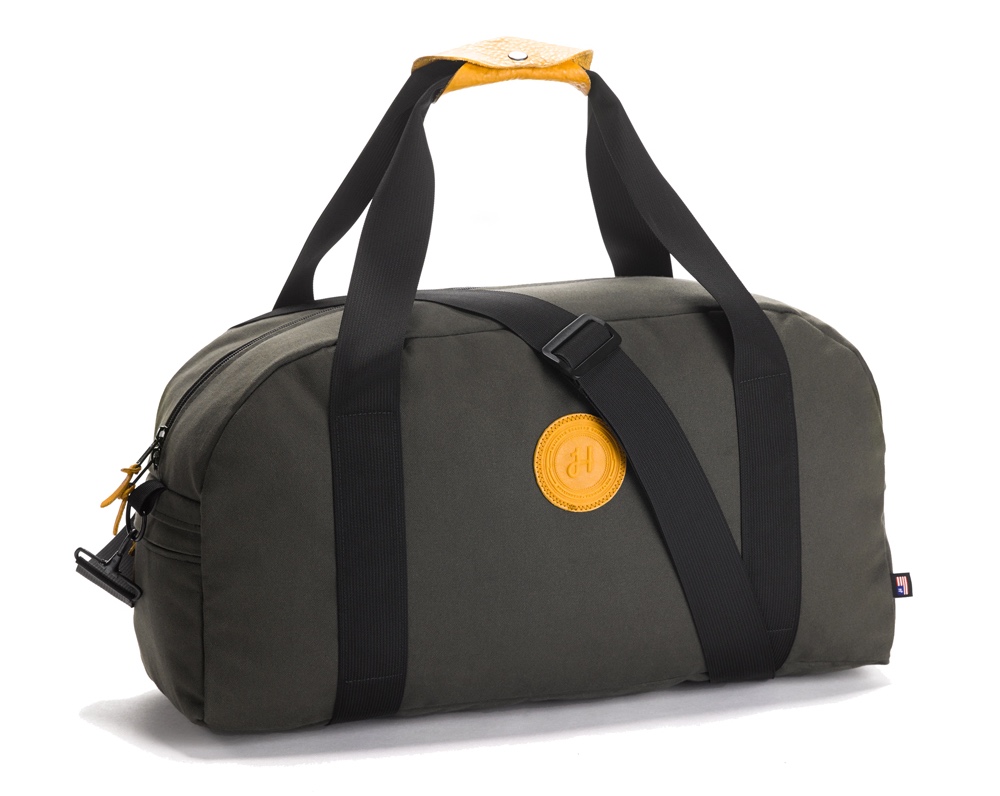 Hemetic Getaway Laptop Duffle
Traveling light isn't the easiest thing to do, but the right bag can help facilitate that. The Hemetic Getaway Laptop Duffle ($169) contains a large inside pocket meant to house a laptop up to 15-inches. A perfect solution for avoiding needing to carry a backpack or briefcase.
The American made duffle is large enough for a weekend trip without being bulky or overbearing–compatible with all international carryon standards (22″ x 12″ x 7.5″). There are also a few handy different sized pockets lining the inside wall to keep smaller items organized.
There's nothing chintzy about the Hemetic bag. Its water-resistant canvas exterior is thick and firm, while the nylon inside is very pleasant. Leather handle straps and accented pulls on the zippers compliment the sturdy build with a lovely design.