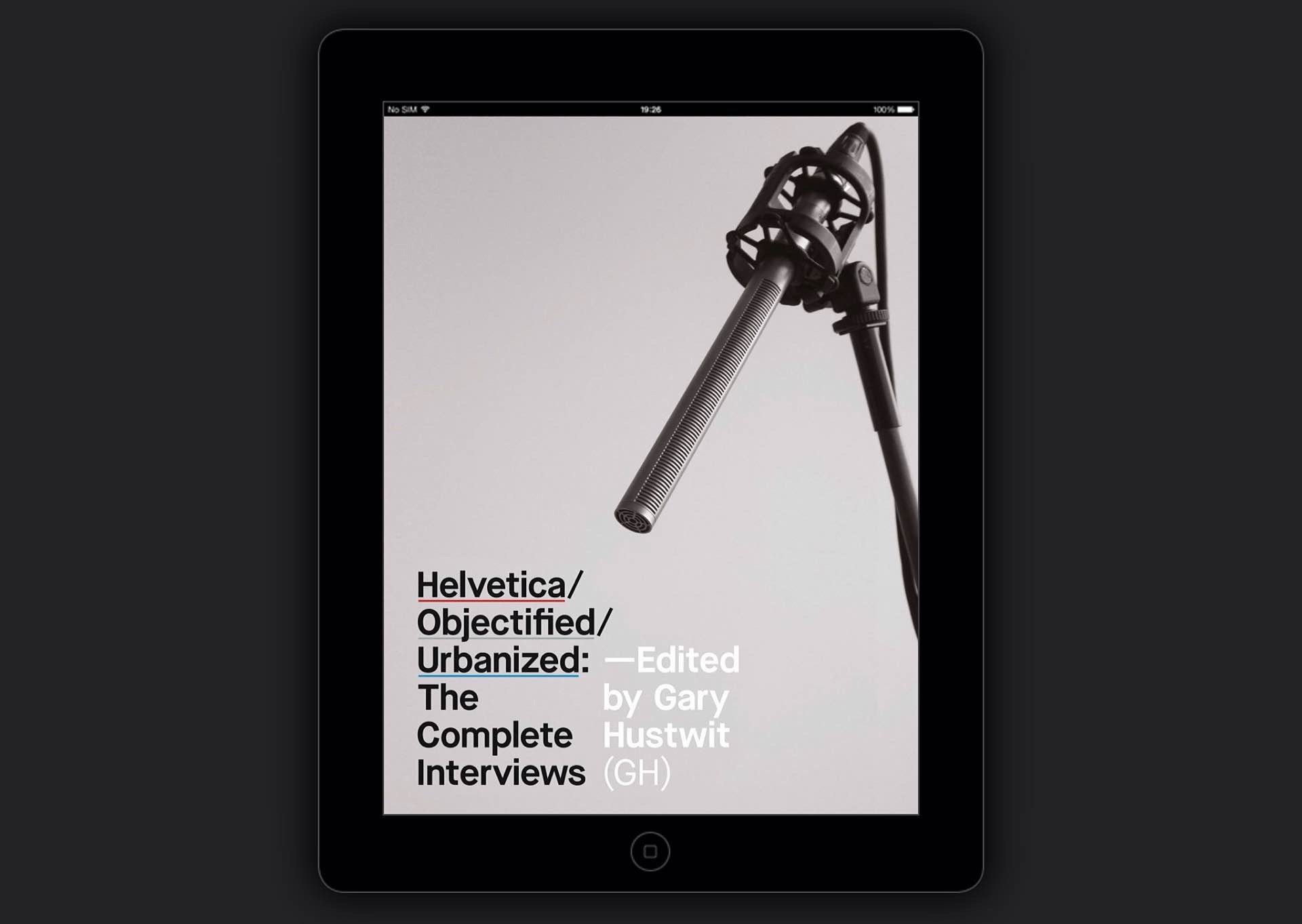 'Helvetica, Objectified, & Urbanized: The Complete Interviews' by Gary Hustwit
Fans of Gary Hustwit's design documentaries Helvetica, Objectified, and Urbanized (all iTunes links) will appreciate his new iBook, Helvetica / Objectified / Urbanized: The Complete Interviews.
Featuring more than 100 hours of unpublished interview conversations from the so-called "Design Trilogy", The Complete Interviews is a collection of transcripts from all three films, with a foreword and notes on each interview by Mr. Hustwit himself. It includes in-depth discussions with over 75 designers and creative thinkers, including Dieter Rams, Paola Antonelli, Tobias Frere-Jones and Jonathan Hoefler, Ellen Dunham Jones, and Jonathan Ive.
The book is $12 on the iBookstore. A free epub sample can be downloaded from Versions Publishing here.