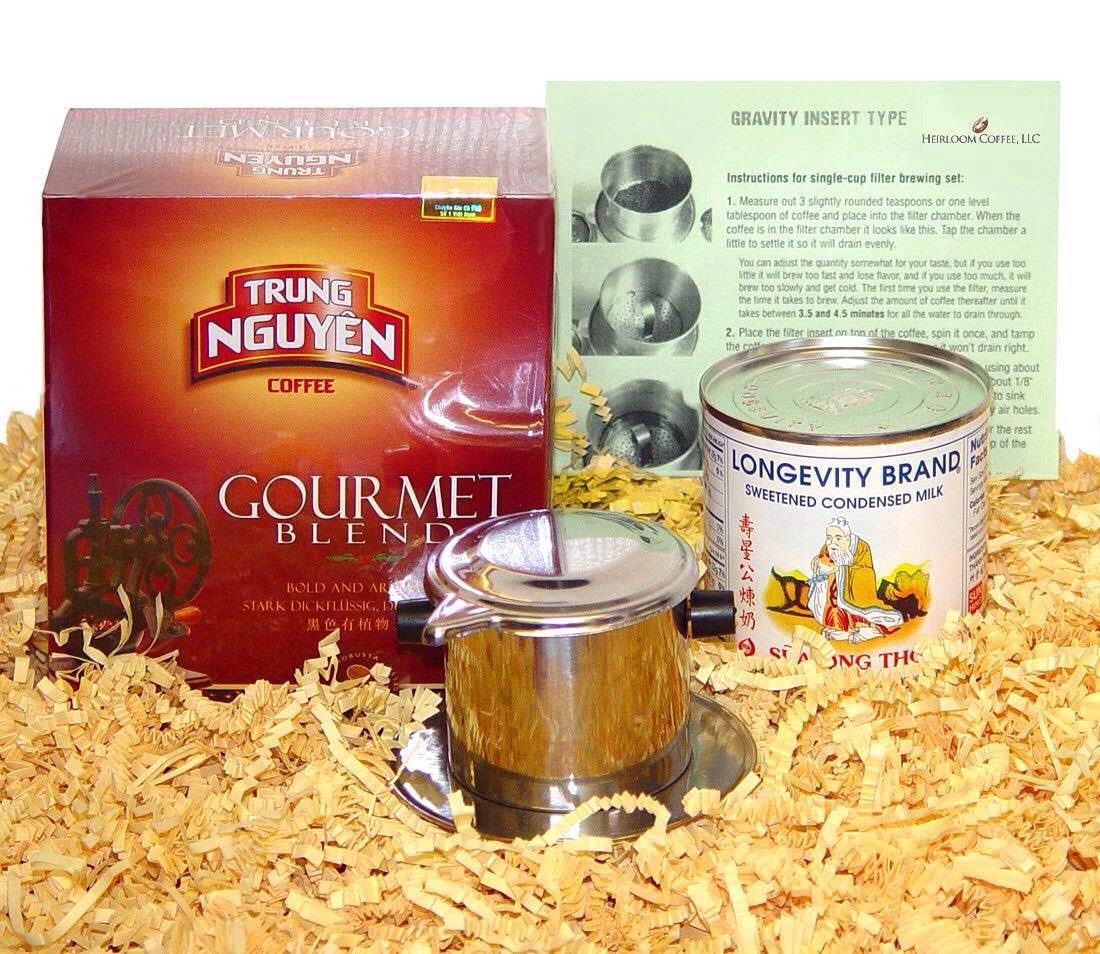 Heirloom Coffee Vietnamese Coffee Kit
If you've never tried Vietnamese coffee — which is essentially thick coffee sweetened with condensed milk — this kit of imported goods gives you everything you need to make it for yourself at home.
A traditional stainless steel 6oz. Phin coffee filter (of the "gravity insert" varitety, not screw-down, meaning it's easier to deal with).
A 1.2 lb package of Trung Nguyen (Vietnam's top-selling brand) Gourmet Blend ground coffee.
A 14oz can of Longevity-brand sweetened condensed milk.
And of course, some instructions.
All you have to provide is hot water (~190°F) and a mug. My recommendation after brewing? Pour the end results over ice — it's delicious.
Get the kit on Amazon for about $32 including shipping.